AMD has the mid-range market tied up with its Radeon RX 480, which we reviewed right here - and then again with Radeon RX 480s in CrossFire which destroyed the GeForce GTX 1080 - but what about the high-end, enthusiast market?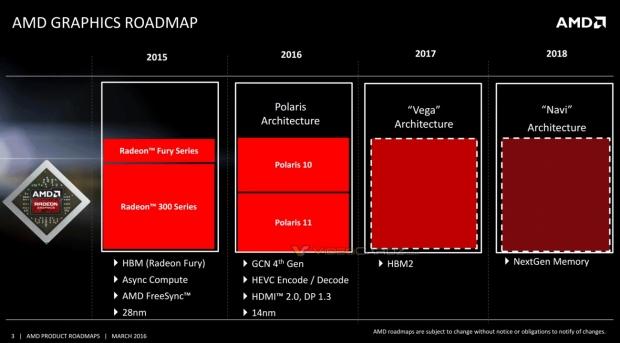 Now we have news from our friends over at Fudzilla, who are reporting that we'll see AMD's first HBM2-based product in early 2017, rocking the next-gen Vega architecture. There will not be any HBM2-based GPUs released this year, as HBM2 yields are not high enough to hit consumer video cards. Right now, NVIDIA has all of the HBM2 to itself, using it on its high-end Tesla P100 video card.
What memory standard will the Vega 10 card use? We suspect it'll use GDDR5X, which scales up to 10GHz, and was recently used on the GeForce GTX 1080 from NVIDIA. The Vega architecture should deliver some large improvements over the Polaris architecture, and I'm sure it's going to be a monster that will battle NVIDIA in the high-end arena with its purported Titan X successor which is reportedly going to drop next month.