EA is currently holding a closed multiplayer alpha test for Battlefield 1, and gamers are already testing out specific interactions and experimenting with all of the weapons, vehicles, and explosive WW1 mayhem.
Ever wonder who whens when two players bayonet charge one another in Battlefield 1? What's the deal with mustard gas? Can you kill players with medic syringes? How close do you have to be to a grenade for it to kill you? YouTuber jackfrags goes mythbusting in the closed Battlefield 1 alpha test to answer a bunch of these questions and generally play around with the game, seeing what works and what doesn't.
Check below for a quick bullet list of everything we've learned from the footage, including the full list of grenade types, gasmask/gas interactions, bayonet charges, and much, much more. Also remember that the game is still in its alpha state, so a lot could change from now until release. The info below is based on the current unfinished alpha build.
Everyone starts out with a gasmask

You can only hip-fire while wearing the gasmask

When two players bayonet charge, the player who charges last will win

You can kill players with the revive syringe

Foreign soldiers speak in their native tongue--Germans will speak German, and so on

Anti-tank grenade explosions can kill infantry and ragdoll them high up in the air

Spotting flairs cannot hurt enemies or set them on fire

Impact grenades are not a one-hit kill

There's 7 different grenades: frag, gas, impact, incendiary, mini, smoke, light anti-tank

The hammer does damage, and then turns into a hatchet for lethal kills

Touching barbed-wire covered areas will harm you

Anti-air/tank cannons have specific reload animations

Jumping out of a starter vehicle--plane, tank, etc--will set you as a separate class with different weapons

Players are notified who dropped specific resupply caches

Medics can throw healing bandages to teammates

Anti-tank/air cannons can pretty much destroy whole buildings

Switching positions in a biplane are accompanied by an animation
Battlefield 1 is slated to release on October 21, 2016 on PC, PS4 and Xbox One. Be sure to check below for a huge list of everything we know about the game so far. If you want even more crazy world-breaking carnage, check out 22 minutes of 64-player Battlefield 1 multiplayer at 4K 60FPS.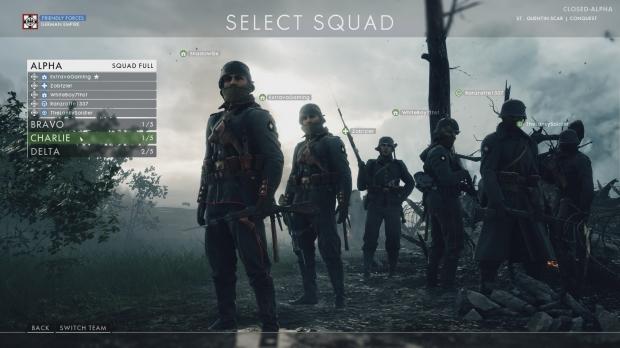 Everything we know about Battlefield 1 so far: