DICE's patch rate and polish with its Battlefield series had been lacking for years until the Community Test Environment (CTE) launched six months after Battlefield 4's launch. With it, it assigned its DICE LA outfit to attend to the long-term health of the game. They were helped in part by the community, which got to try out balance changes and new features among other things before offering its feedback. Once both parties were happy and quality assurance was complete, the results were released to all players. This process repeated many times, and the result is Battlefield 4 as you see it today, which is to say infinitely more polished than it was at its launch three years ago.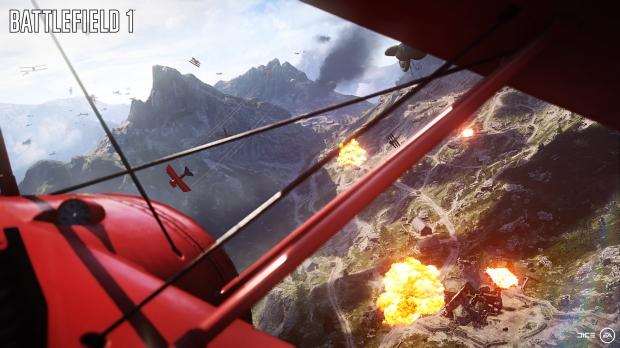 It'll no doubt come as welcome to the community then to know that the CTE is returning for Battlefield 1. YouTuber and long-time Battlefield fan XFactor Gaming (formerly known as rivalXfactor) confirmed this today in a reddit AMA while noting the CTE is a point of pride for DICE.
"I believe the relationship between gamer and DICE/EA is better than it has ever been," he said. "Let's face it. It was beyond horrible 3+ years ago. [The] game was broken and we had no communication between the developers. Now, we have developers that are open, honest, and transparent, and [we have] the CTE servers. DICE/EA know how big of a hit CTE was at not only helping fix their own game but building an actual relationship with the community. The developers take pride in this and it will be moving forward with BF1."
Developer tiggr (who served as the face of the CTE during Battlefield 4's run) then double confirms it, saying they "sure do" take pride in it.
There's no word on when exactly the CTE will launch for Battlefield 1 yet, but I'd bet earlier than later this go-round.