Now that DICE's new WW1-based shooter Battlefield 1 is unveiled, its time to take a look at more multiplayer specifics including classes, starting weapons, vehicles and more.
Battlefield 1 will have four main multiplayer classes with different starting weapons: Soldier/Assault (SMGs), Medic (semi-auto rifles), Support (LMGs) and Scout (sniper rifle). Vehicles are tied to dedicated vehicle classes, so players will have to stick with the vehicle they designate--if you pick the tank class, you have to use tanks, ditto for biplanes. There will also be different kinds of tanks, and every vehicle is balanced to have its own specific weaknesses. Keeping with the World War I themes, the game doesn't have any auto-aim or lock-ons, meaning players will have to use skills and tactics to conquer enemies.
Battlefield 1's multiplayer has tons of artillery explosions with placement guns for infantry and anti-air. Massive-scale 64-player combat will take place on maps all across the world, from London to France and even the Arabian deserts. Multiplayer will be ultra-chaotic thanks to Bad Company 2 levels of destruction. Mustard gas, trench warfare, tanks (multiple types), biplanes, battleships, horseback cavalry and more has been shown off.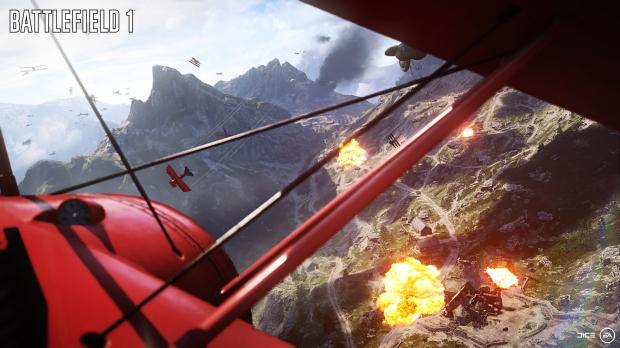 "Battlefield 1 is all about the old world meting the new world, we wanted to depict this. the old tactics meet the new with cataclysmic results," said Lars Gustavsson. "The battles will be intense, the physicality really brings the immersion to the battles, and allows players to turn beautiful pristine landscapes into devastated landscapes."
So far the following weapons are in Battlefield 1: pistols, SMGS, shotguns, sniper rifles, semi-auto rifles, and lots of different melee weapons like shovels and swords. You can also bayonet charge your enemies, and there are flamethrowers. Weapon customizations are in, but they'll be old-fashioned and fit the WW1 theme, and the devs promise customizations will be "unique" and tailor-made to player preference.
"We wanted to provide players with meaningful gameplay choices with the weapons. We'll have a huge variety of weapons including traditional rifles, SMGs, but we also have shovels and bayonets and the like. It's all about fitting your playstyle. Huge variety of weapons and gadgets including flamethrowers," said DICE's Lars Gustavsson.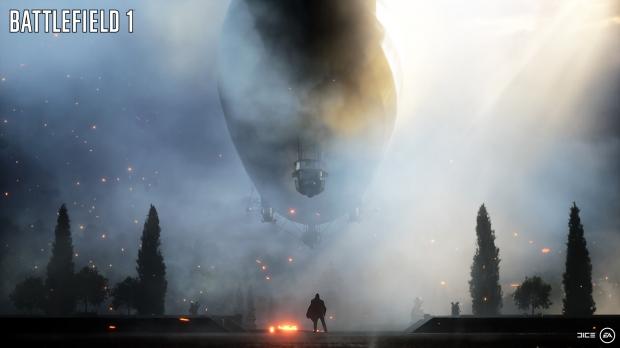 As we mentioned before, Battlefield 1's singleplayer is designed around "Battlefield moments" and features a dynamic, perspective-shifting campaign told through the eyes of various forces in World War I.
Battlefield 1 will get an open multiplayer beta in the coming months, and you can sign-up here to get early access. We'll likely see a sampling or all of the elements listed here in the beta.
Battlefield 1 launches on October 21, 2016 on PC, PS4 and Xbox One, and will be available early on Xbox One via EA Access. Standard and Collector's Edition pre-orders are live.
The $80 Early Enlister Deluxe Edition also grants early access to Battlefield 1 three days ahead of schedule on Oct. 18.