E3 2016 - Battlefield 1 is shaping up much better than I thought, with a new screenshot appearing on Twitter thanks to DANNYonPC.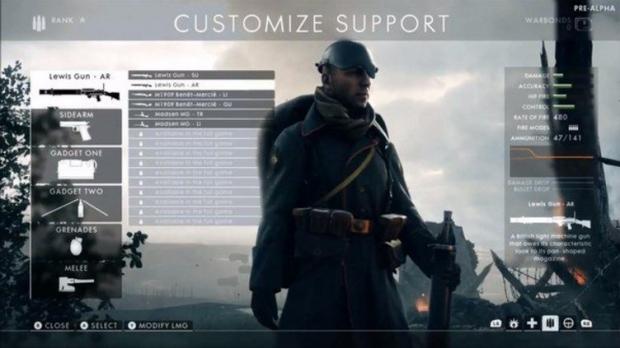 The screenshot displays the customization menu of Battlefield 1, which has a bunch of details and information that players will have at their finger tips before beginning a mission. The customization options seem extensive, with plenty of information on tap.
When it comes to Battlefield 1's multiplayer reveal, gamers asked where the French army was... as they were one of the most important aspects of the Great War. Well, Julien Wera from DICE confirmed that the French army will be part of the main campaign, but they will be included in greater detail in some upcoming DLC.