E3 2016 - Battlefield 1 has been revealed, and it looks like DICE has pulled off one of the most exciting Battlefield games yet with its WW1 setting, and the tweak to gameplay with dynamic weather, and added destruction of the environment. It's like a super-powered Battlefield, based in World War 1. If you haven't seen the official gameplayer trailer, check it out below:
Now that Battlefield 1 has had its huge showing, some new information is being discovered. Reddit user 'Euden' was at the EA Play London event, where he got some hands-on time with Battlefield 1. Starting with Euden saying: "Best thing: the weather system and how it changes up the gameplay, the guns felt great and it felt really authentic. Best looking battlefield to date! My best moment was the map turning foggy, suddenly the control point I had taken in the sun became gloomy with troops hiding in the houses defending it, It truely felt like something out of a movie with allies running in bayonetting people. It was crazy".
The destruction is something I was hoping would be amplified, as this is a next-gen Battlefield title. It looks like DICE has made my dreams come true, with Euden elaborating on the destruction in Battlefield 1: "There was quite a lot of destruction in the game with houses coming down on people , the destruction is great, you can create craters with tanks and hide in them which is cool also".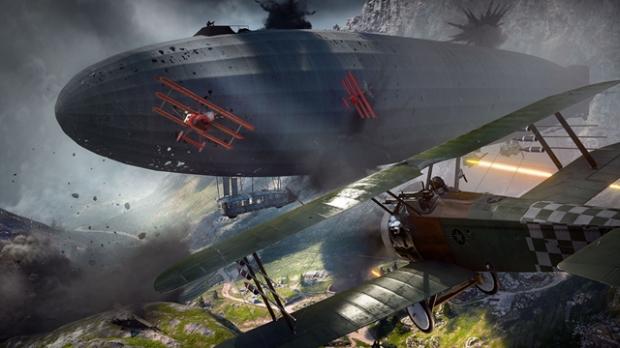 But it's not just graphics, we need some great audio which makes the experience even better, as well as the melee combat system - both of which are said to be impressive. Reddit user 'isramartinez' confirmed that the atmosphere in Battlefield 1 was great, saying: "Amazing, that was my favourite thing of the whole match, I didn't even care much about checking customisation and stuff I was blown away by the atmosphere on the battlefield. The audio was top notch, the explosions and the gunplay just made it feel epic! It felt much more personal, charging with a bayonet felt much more physical and fun, plus hitting someone with a shovel in the face is always fun".
The last piece of the puzzle from Euden, where he said the "weapons felt less accurate and more real than bf4. The graphics are amazing and the weather shakes up the gameplay, this is new stuff and it's really good!". Now, normally I'd be a little mad at the weapons feeling "less accurate", but that could be to do with how gritty, and in your face World War 1 really was. It wasn't perfect, hiding behind bigger guns and artillery - and now advanced weapons, and drones, etc. WW1 was gritty, and harsh, and reaching some of the worst times of man - DICE has to me at least, really captured how raw it felt, and built Battlefield 1 from it.