AMD is preparing it's new 'The Uprising' marketing campaign for its Polaris launch, led by the Radeon RX 480 priced at $199, but how does it perform in benchmarks other than Ashes of the Singularity? Well, according to one leaked benchmark, the RX 480 beats the GTX 980 from NVIDIA in 3DMark Fire Strike.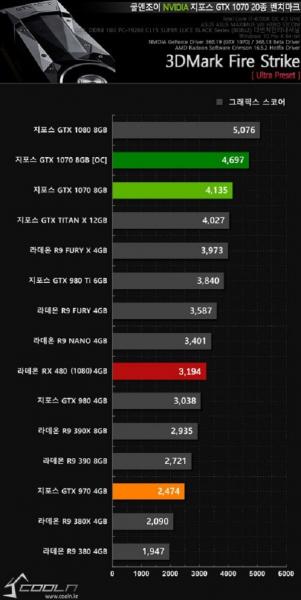 We can see the NVIDIA GeForce GTX 980 with its 3038 score, versus the RX 480 and its higher 3194. It might not be much, but considering the RX 480 4GB (which is the card benchmarked here) is going to be priced at $199, and while NVIDIA's GeForce GTX 980 still sells on Amazon right now (at least at the time of writing) for $450+, AMD is onto a massive winner here. I don't want to throw my personal or professional weight behind it until I do my own independent testing, but I'm beginning to get excited about what AMD has on its hands - and that $199 price point, wow.
In the last 24 hours, we've seen the purported MSI Radeon RX 480 Lightning and SAPPHIRE Radeon RX 480 Nitro cards, both rocking 4GB of framebuffer. Personally, I love the look of the Lightning cooler over the cheese grater look SAPPHIRE has opted for - but these are leaks, we could expect some changes and different models before release.