AMD is on different footing since spinning off its GPU division into Radeon Technologies Group, with our own Jason Evangelho breaking a story through Forbes about RTG's new goals - kicking off its impressive 'The Uprising' marketing campaign.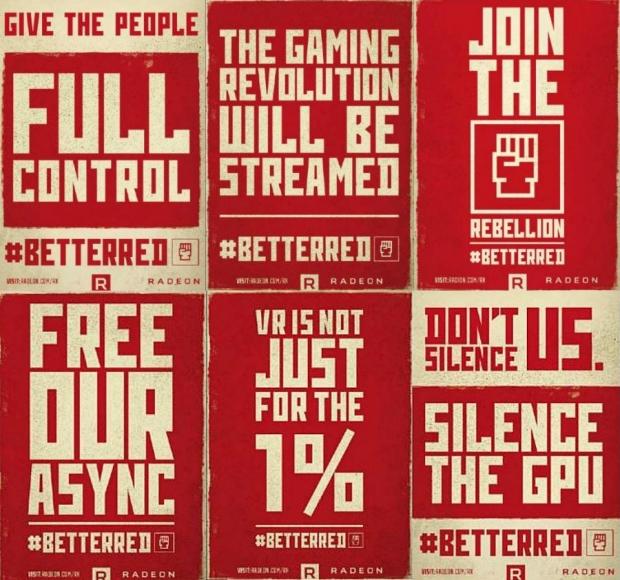 Jason spoke with RTG boss Raja Koduri and Chris Hook (who is still looking for the Hydrofoil) about their new focus on the mid-range market, and what it means for gamers. Jason reported:
Prestige. "They wanted the prestige of a $700 video card, but they didn't want to have to pay for it," Hook begins.
VR that just works. "They wanted the ability to have a great VR experience today or two years from now without worrying about upgrading power supplies and digging into their PC. They wanted to buy a headset at some point and just have it work."
Respect their investment. "They wanted us to pay respect to the dollars they were giving us and do things in the architecture or transistors or APIs or ASync Compute, that provided a measure of 'futureproofness.' They wanted to be reassured that even if they're only spending $200 they'd feel secure in their investment for a couple years."
More overclocking control. "We brainstormed what kind of voltage control could be given to them to create a better experience.
Better drivers. "We feel we've made a great first step there, and we're only going to be putting a heavier foot on the gas this year and next year to make those drivers better and better."
The first note is something worth actually noting - as this is something I totally agree with Chris Hook on. People want the $700 video card, but they don't have the money to pay for it - well, that's where the Radeon RX 480 4GB model priced at $199 steps in. The second note is "VR that just works" - this is how VR needs to be, easy. Ridiculously easy. Not having to upgrade PSUs, motherboards and operating systems goes a long way into keeping consumers happy.
Respecting their investments for consumers, yes - yes, yes. More overclocking control is an interesting take for AMD, as they're handing much more control of their Radeon video cards to consumers and gamers, which is a very nice change of direction for AMD. Finishing off with better drivers, is something AMD has been championing for around a year now - and from what we're still under NDA about, it's only going to get better in the coming months.