Update: MSI has reached out to us, saying that this is "fake without any doubt". The full statement from MSI: "This stuff is way too retro for any new product...I can guarantee you this is fake without any doubt, There is no need to be too serious about it :)".
Just 24 hours after the leaks on the purported SAPPHIRE Radeon RX 480 Nitro 8GB appear, we have the world's first look at the MSI Radeon RX 480 Lightning, powered by AMD's next-gen Polaris architecture, and rocking a triple-fan cooler.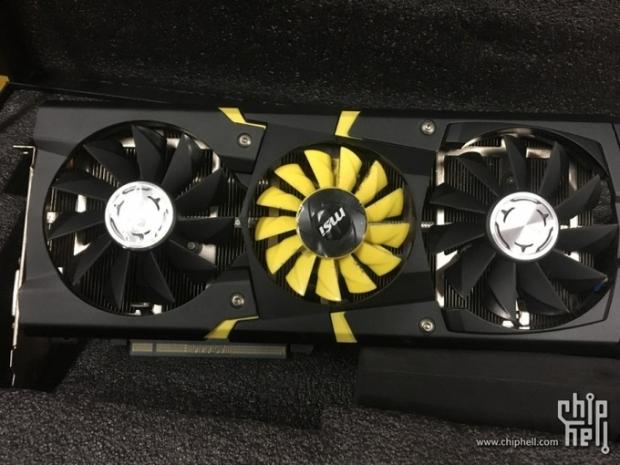 The leaks are coming from Chiphell, with two photos of the card and some 3DMark benchmarks. The first shot of the card shows off that beautiful Lightning cooler, with a triple-fan system keeping the Polaris 10 GPU nice and cool, with a gorgeous black/white design. I'm definitely loving the look of MSI's offering versus the RX 480 Nitro from SAPPHIRE.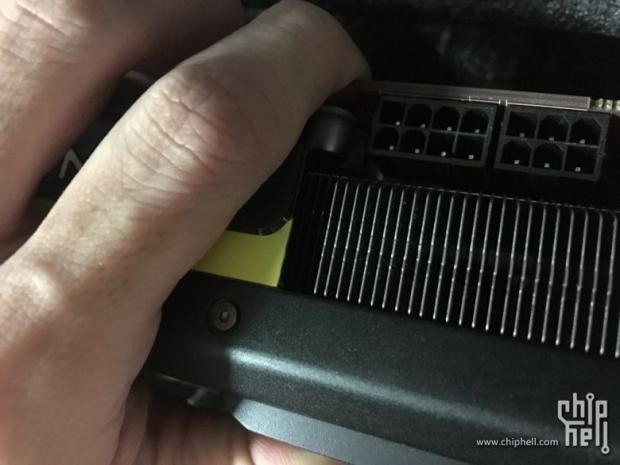 We also get a peek into the power system for MSI's Radeon RX 480 Lightning, which rocks 6+8-pin PCIe power connectors.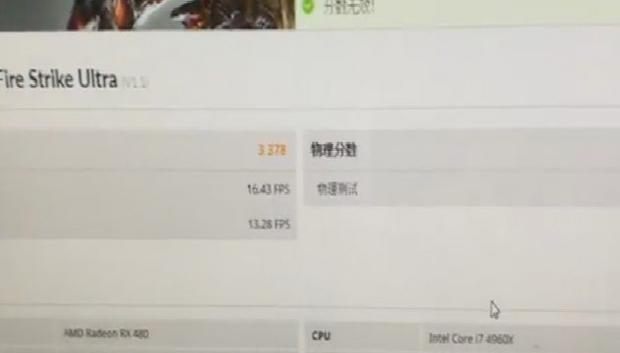 When it comes to 3DMark's Fire Strike Ultra run which is at 4K, the purported MSI Radeon RX 480 Lightning is capable of 3378 on the graphics score, which we can compare to the NVIDIA GeForce GTX 1080 Founders Edition which spits out 4938. Not too damn bad for a card that should be priced at around $250-$300.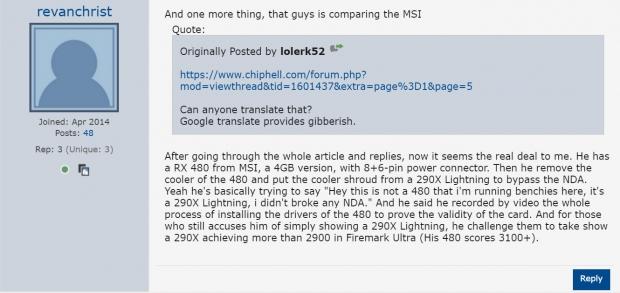 It also seems as though whoever had this sample, has bypassed the NDA by pulling the cooling shroud from MSI's own Radeon R9 290X Lightning in order to not hit a legal snag with the NDA. This person is also reportedly using the 4GB variant from MSI, as we expect an 8GB model to drop at the same time, if not very close to the release of the RX 480 Lightning from MSI.