The first pictures of a custom AMD Radeon RX 480 have arrived, with the SAPPHIRE Radeon RX 480 Nitro 8GB making an appearance, rocking a new silver cooled shroud with a dual-slot, dual-fan design.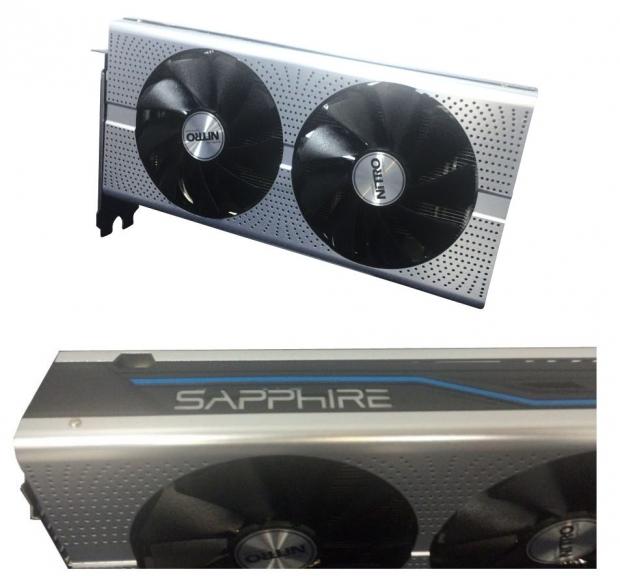 SAPPHIRE's upcoming Radeon RX 480 Nitro 8GB features an LED-illuminated SAPPHIRE logo, with VideoCardz's source stating that the colors will change depending on the fan speed, GPU temperatures, or a custom profile that the user can set.

The Radeon RX 480 reference design from SAPPHIRE has been revealed, with it being quite a short card, with the cooler extending past the end of the PCB, ensuring that the RX 480 will run nice and cool under option, and only requiring a single 6-pin PCIe power connector.