Thanks to Project Helix, Xbox and Windows will soon be unified together as one cohesive structure, continuing Redmond's plans for a cross-platform ecosystem powered by UWP.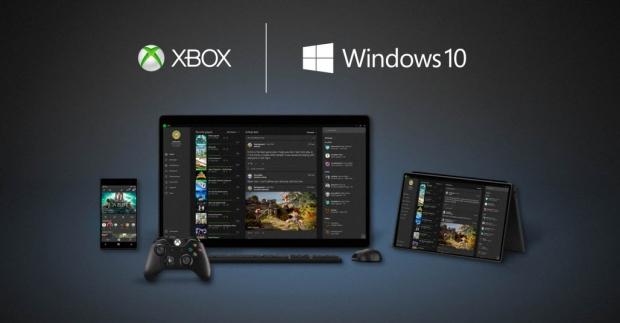 We've known for a while that Microsoft wants to meld Xbox and Windows together, with the Xbox brand powering Windows PC gaming. But we don't know how far Microsoft is willing to take this unification--until today, that is. Internal sources at Microsoft told Kotaku yesterday about Project Helix, an ambitious strategy where Xbox evolves into a cross-platform service.
Microsoft wants to push into the PC gaming front using the Xbox brand, and that's exactly what we see now with the Windows 10 Xbox app (which brings Xbox-exclusive functionality to the PC) and cross-platform game streaming. Windows and Xbox are now base pairs bound together on a DNA strand, with UWP as the helix that holds it all together. Remember that Microsoft doesn't see the Xbox as a console any more; to them, it's a "Windows 10 device". Under Project Helix, all future Xbox games will likely be released onto Windows 10 PCs as well, but the transition will likely be slow, as Microsoft can't further alienate console gamers.
Project Helix will bind the new 4K-ready Xbox One (codenamed Scorpio) and the new Xbox One Mini with Windows 10 PC's, along with existing Xbox One consoles. Even the new Xbox streaming sticks and set-top boxes will fall into Project Helix's webwork.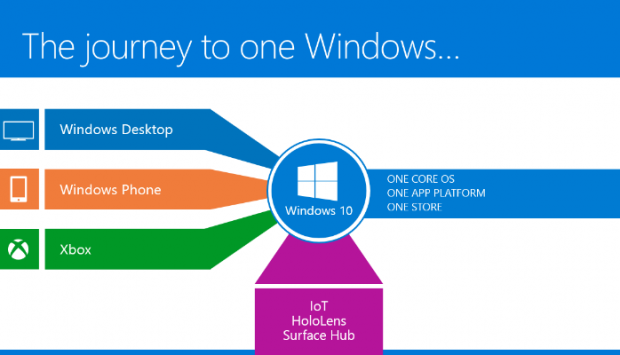 What Project Helix means for gamers
So what does this mean for gamers? I still see Microsoft having exclusive features and games for console, and Xbox games will continue as Microsoft's PC gaming push. That means Xbox games will still be ported over PC and be hosted on the awkward Windows Store.
Now when I say "ported," I don't mean traditional porting. Using UWP and Dev Mode, developers can now make a single game that 100% scales across consoles and PC. So a single Xbox One game will theoretically translate fully over to PC's and vice versa thanks to the UWP framework. The only problem with that is consoles are very different from PC's, causing truly abysmal PC performance in cross-platform games like Quantum Break and the Gears of War Ultimate Edition.
There are some hurdles, and Microsoft is still working out the kinks, so expect to see more of the same. Redmond has just made major strides by enabling FreeSync, G-Sync and uncapped frame rates on Windows Store PC games.
In the not-so-distant future, Xbox might not even be a brand--it might just be a service. Windows insider Brad Sams predicted that Xbox could just be a nebulous service that crosses over to consoles and PCs. In a way, that's exactly what's happening; the Xbox brand used to be confined to consoles, but it's slowly creeping over towards PC's as well.
But what will Windows 10 offer Xbox consoles? Now that the Xbox One is running a new customized Windows 10 OneCore OS, the console has access to functions and features like game streaming to Windows 10 PCs and apps.
UWP will be the pipeline that channels the content--games, apps, content--between the two platforms, affording cross-platform game streaming and the like. So expect to see more of what we already see: Xbox as a whole being pushed towards the middle between consoles and PC's, and more Xbox games on PC.
Microsoft is expected to unveil the next chapter of the Xbox and Windows future at E3 2016 in June, and we'll have all the major scoops when the conference hits.