Hit Rockstar games like Red Dead Redemption and Grand Theft Auto could one day get VR adaptations, but only when VR becomes "consumer's platform of choice".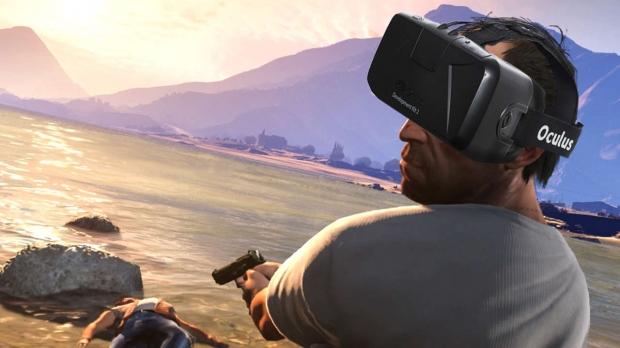 "I think in general these are all opportunities. I've talked about VR in the past--there's a lot of excitement in the marketplace, and a lot of our people are excited too. We're still in our R&D route because this still isn't a consumer business. We want to be really clear: if this is the consumer's platform of choice, we'll bring our IP's to it aggressively and ambitiously. We just tend not to vote when we don't have to," Take-Two Interactive CEO Strauss Zelnick said during an investor relations call.
Given how expansive Take-Two's labels are--Rockstar Games, 2K Games, 2K Sports, Irrational Games--we could see a huge number of IPs getting remade on VR, including GTA, BioShock, Red Dead Redemption and a huge offering of sports titles. The publisher is all about chasing new opportunities, but isn't ready to gamble on VR just yet--not until it becomes bigger and more gamers own an HTC Vive, Oculus Rift, or PlayStation VR.
The market isn't really ready just yet--I'd say maybe in a few years. Moor Insights and Strategy analyst Anshel Sag told us it could anywhere from 3-5 years, with Sony's PlayStation VR the most likely mainstream candidate.
"I think the definition of mainstream is very subjective. For VR as a whole, I think we will see VR become mainstream when mobile VR becomes the norm and easy to use with a good experience. PC VR will continue to move along and improve but may never truly become mainstream like today," Anshel told us.
"Consoles like the PSVR may become an attractive platform for those looking to enter mainstream VR from the get-go because the reality is that consoles are inherently quite mainstream, and the barrier to entry is not too high. I would expect to see VR as a whole become mainstream in 3-5 years, but it could happen sooner if Mobile or PSVR really take off."
With all that being said, we've been able to play GTA V in VR for quite some time, and even a full-scale experience with the Virtuix Omni. Adapting a PC game to VR comes with its own trade-offs, and it'll be interesting to see how major publishers react to the oncoming VR storm in the coming years.
In other news, Take-Two's CEO also confirmed Red Dead Redemption 2 won't release before April 2017, and teases that Rockstar will unveil some "exciting future projects" at E3 2016--possibly Red Dead Redemption 2 and GTA 6.