Call of Duty: Infinite Warfare ARG reveals faction details
New ARG reveals Infinite Warfare's announcement trailer date, enemy and hero factions, and teases Modern Warfare Remastered.

Published Sun, May 1 2016 1:41 PM CDT
|
Updated Tue, Nov 3 2020 12:00 PM CST
A new alternate reality game for Call of Duty: Infinite Warfare has sent players on a scavenger hunt looking for clues, and the community has unearthed new clues about the upcoming game--including the official reveal.
Activision has just launched a clever ARG for the new CoD: Infinite Warfare that allows players to send messages to Lt. Reyes, one of the main protagonists in the game. Reyes is asking players to compile a code (GCNE3MD4GATF) using hidden digits and letters strewn throughout the Nuk3town map, kicking off a huge community scramble. Things get really interesting when you ask Reyes specific queries in the Facebook messenger app.
When Reyes is asked about "Modern Warfare Remastered" (you have to type it in full), he basically confirms it by saying "stay frosty, soldier, stay frosty". Reyes also reveals the protagonist force, SCAR, the mercenary private military group SATO, the UNSA which is basically Infinite Warfare's version of the UNSC from Halo, and the dreaded Settlement Defense Front aka SetDEF or "The Front". Check below for more info on each. Reyes also reveals the official trailer for Infinite Warfare will drop tomorrow at 12PM EST, so stay frosty.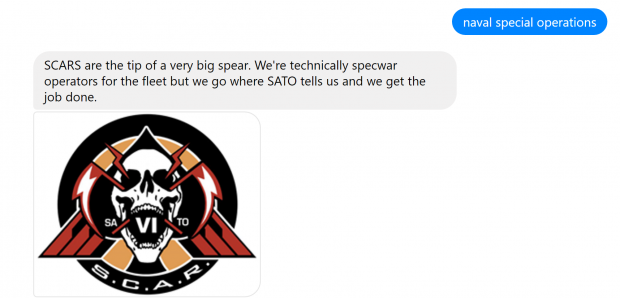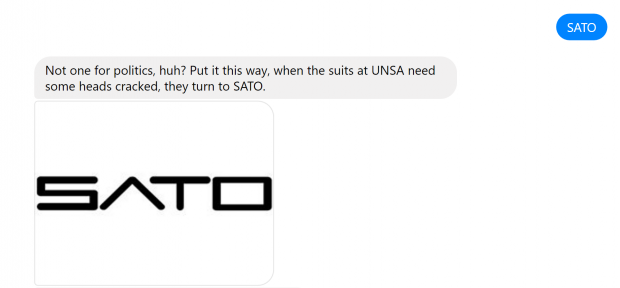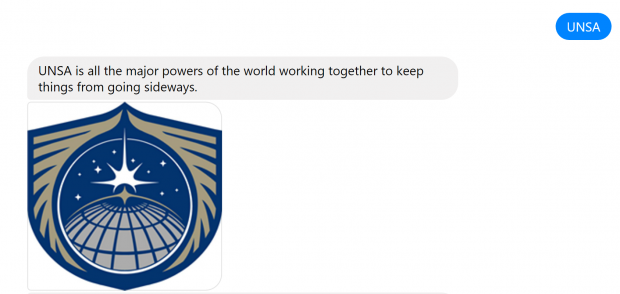 In the interim, Activision has launched a few new social media networks and clues, including:
SetDefWillRise Twitter account
Recent leaks indicate Call of Duty: Infinite Warfare will release on November 4, 2016 across PS4, Xbox One and PC.
Related Tags