Rather than have its own exclusive games library, Sony's new PlayStation Neo (PS4.5/PS4K) will instead use regular PlayStation 4 games and upscale them to 4K.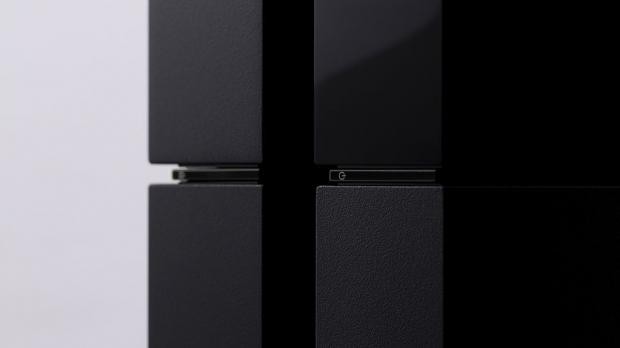 Instead of moving on to the PlayStation 5, reports indicate that Sony will change the console cycle with a mid-cycle PS4 upgrade called the PlayStation Neo. The PS4 Neo won't be replacing existing PS4s, and will instead co-exist with the console and share a unified library of games that can be traded back and forth. The trick is that every PS4 game will have to support the PS4 Neo's new features, including 1080p to 4K upscaling functionality as well as increased frame-rate performance.
The way it'll work is that every PlayStation 4 game released after October 2016 will have two versions: a "Base Mode" for play on the regular PS4, and a "Neo Mode". Neo Mode allows developers to leverage the console's upgraded hardware to push 1080p 60FPS and upscale to 4K. All in-game content will be the same across PS4 Neo and PS4. All existing PS4 games will be compatible and playable on the PS4 Neo. Existing PS4's will only play games in Base Mode.
In order to ensure smooth 4K upscaling, Sony has set a strict minimum native rendering resolution of 1920 x 1080 for all games that support Neo Mode. It's been suggested that existing PS4 games could be patched to support Neo Mode to harness the PlayStation 4K's hardware, possibly raising native resolution and improve frame rates on current games.
Sony is keen on creating an environment where current PlayStation 4 owners aren't left behind, and making the shift to PS4 Neo an optional choice. All existing PS4 peripherals will be compatible with the Neo, including DualShock 4 controllers (which will remain the base controller), PS Camera, and the PlayStation VR.
Thanks to the Neo's onboard GPU upgrade--which resembles a derivative of AMD's next-generation 14nm Polaris10 Ellesmere chip--PlayStation VR will be supported by default without the need of the extra processing unit.
Developers can't add-in exclusive features in Neo Mode, nor can they offer incentives to play upgraded PS4K versions of games. Furthermore, games in Neo Mode must match the exact native frame rate found in the original PS4 version, which could be a big headache for developers.
As a result of all of the new requirements, devs aren't too happy about the PS4 Neo, and BioWare's co-founder says that the PS4K is a "gigantic pain in the ass".
Despite the enhanced hardware, the PlayStation Neo will act just like a regular PS4. It will connect to the same PlayStation Network, play all existing PS4 games, and be compatible with all PS4 peripherals. Users can transfer their saved data between PS4 and PS4 Neo, as well as their PS Plus games library and PSN account.