Turok the Dinosaur Hunter has already been remastered for the PC this year, with upgraded graphics that follow the same visual style of the original and compatibility for modern systems. Night Dive Studios is now planning on bringing the first and second game to the Xbox One sometime later this year.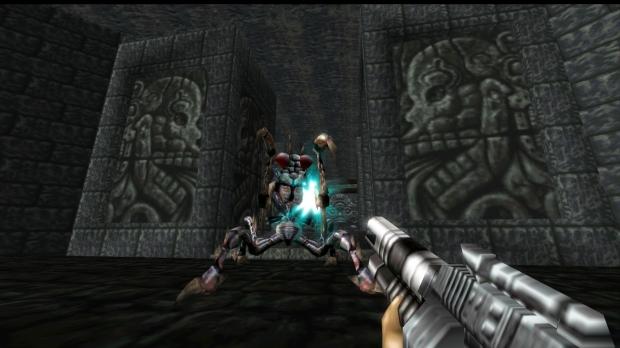 The 90's dinosaur-hunting game has had a surprisingly positive response from fans who have praised it for being a proper remaster that hasn't diluted the original game at all. The graphics might not be running on top of Unreal Engine 4, Unity 5 or even CryEngine V, but the HD remaster does let you feel the original without being frustratingly outdated. It'll be interesting to see just how the porting process works out. There's not word on precisely when Turok: Dinosaur Hunter or Turok 2: Seeds of Evil will make their return yet.
Night Dive Studio is also currently working on two other rather interesting projects remastering, and almost completely remaking, the original System Shock as well as working on the future of the series with System Shock 3.