Turok Remastered arrives this week, thanks to Night Dive Studios
Turok will be returning this week, with a new remastered version of the game courtesy of Night Dive Studios.

Published Wed, Dec 16 2015 8:31 PM CST
|
Updated Tue, Nov 3 2020 12:02 PM CST
I still remember playing the absolute crap out of Turok: Dinosaur Hunter when it was released on the Nintendo 64 back in the 90s, but it was when it hit the PC that I was excited - as I could drive up the resolution far higher than the N64 could crank out at the time.
Well, Night Dive Studios - who has been in the headlines quite a few times now, namely with System Shock 3 under development - is behind Turok: Dinosaur Hunter remaster. Turok Remastered will include improved textures, effects, and much more. The draw distance has been greatly improved, as Turok was infamous for its use of fog to hide the horrible draw distances back in the day. This isn't a problem anymore, thanks to the greatly improved graphical horsepower of today's hardware.
Turok Remastered drops on December 17 through GOG.com, Steam, and Humble Bumble.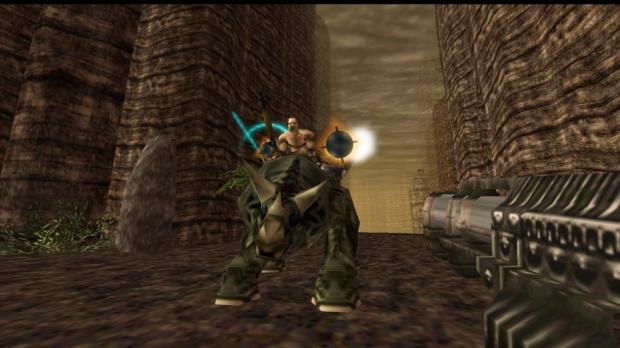 Related Tags