This is how you'll interact with aliens in No Man's Sky
A new leaked photo shows how No Man's Sky's dialogue system will work, and it's pretty nifty.

Published Mon, Mar 21 2016 6:09 PM CDT
|
Updated Tue, Nov 3 2020 12:00 PM CST
Although we've already blown the lid off of a ton of No Man's Sky details, a lot of our questions have gone unanswered. Slowly but surely we're piecing together key elements of the game, and today we've spotted some new details on No Man's Sky's dialogue.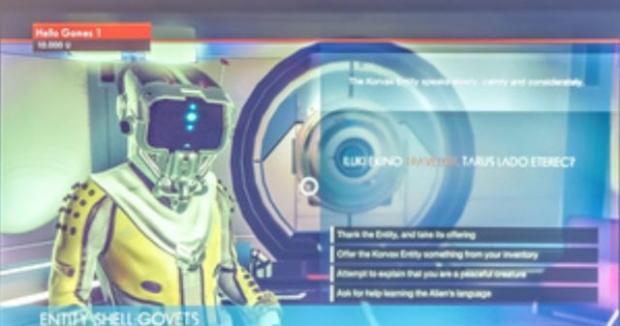 Thanks to a recent leak from GDC 2016, we get a nice glimpse of how the game's dialogue system will work. The pic shows a straightforward linear dialogue tree rather than a pesky wheel, with responses written in weird alien letters. Hello Games previously explained that aliens will have all kinds of crazy languages to decipher, and players will begin to understand the strange words the more they interact with certain races.
Aliens will be parts of different factions and groups, all with their languages, cultures, personality traits and technological advancements. So if you want to do business with a militant interstellar alien faction, you'll have to not only learn their language first but most likely earn their favor by doing quests and the like. Pretty neat, huh?
No Man's Sky is slated to release on June 21, 2016 across PlayStation 4 and PC. Pre-orders for the game are now live. We'll be sure to keep you up to speed with all the latest coverage in the coming months.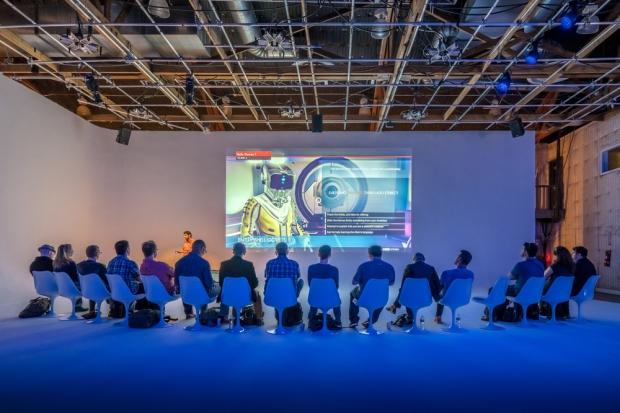 Related Tags