With the huge news that No Man's Sky is launching on June 21 on PS4 and PC, Hello Games has opened up pre-orders across a ton of storefronts.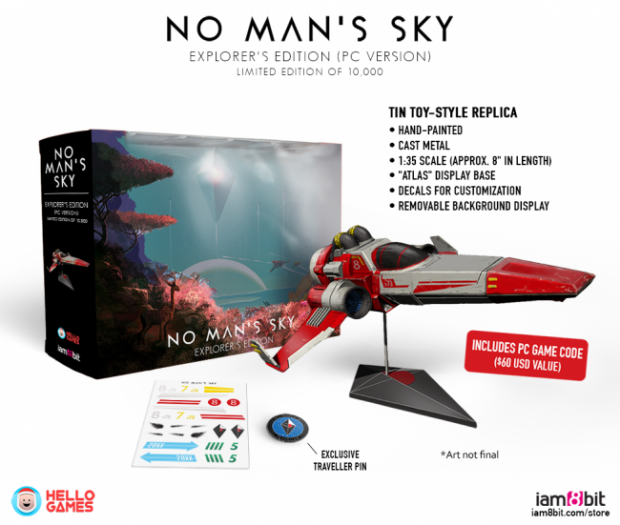 No Man's Sky will be priced as a fully-fledged AAA game at $59.99, and is now up for pre-order at Steam, GOG.com, and the PlayStation Store. A retail PS4 version will also be available in stores for $59.99, along with a physical limited edition bundle that includes a bunch of goodies (check below for a full list).
If you pre-order No Man's Sky on PC you'll get access to the Horizon Omega Pack, which boosts your spaceship. "Kickstart your adventure in No Man's Sky's vast, mysterious universe with the Horizon Omega ship, equipped with an upgraded hyperdrive and increased firepower to help you travel faster and survive longer on your interstellar journey."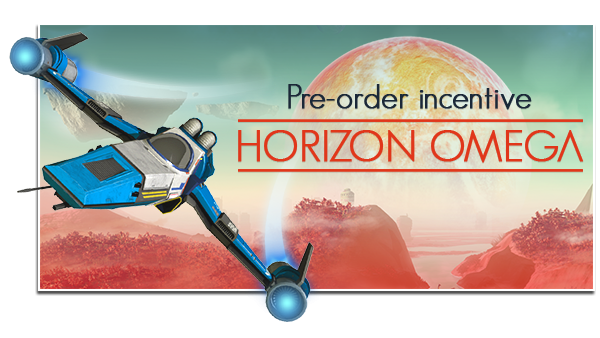 PC gamers will also get exclusive access to the $150 Explorer's Edition, a bundle includes a rather handsome all-metal starship sculpture. This edition is only limited to 10,000 copies and is specifically designed as a something extra special for No Man's Sky fans. "Like all of iam8bit's products, this is a lovingly crafted package, designed to evoke a sense of space nostalgia via the inclusion of a tin toy-style ship replica," Hello Games' Sean Murray said.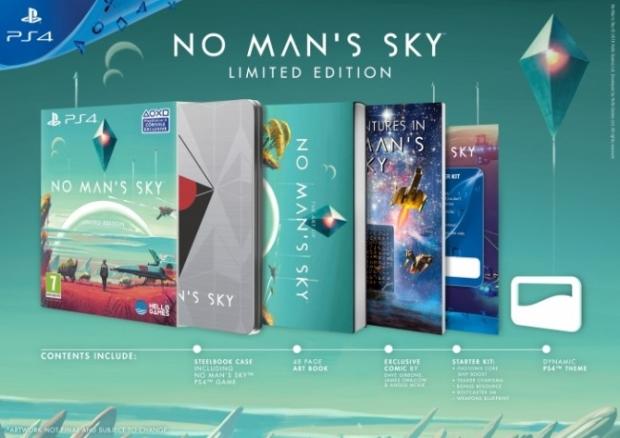 No Man's Sky PS4 Limited Edition - Pricing TBA
Exclusive Steel Book case.

An art book exploring the visual style of the No Man's Sky universe.

A comic book inspired by the lore of No Man's Sky.

A PS4 dynamic theme.

Early access to in-game content to get you started on your journey.