If you own a Kindle, then you need to update it to the latest version of software as soon as possible. Otherwise you may not be able to use it anymore. Well, you won't be able to use it as a proper e-reading device connected to Amazon's cloud services, or access the store, or do much of anything with it seems.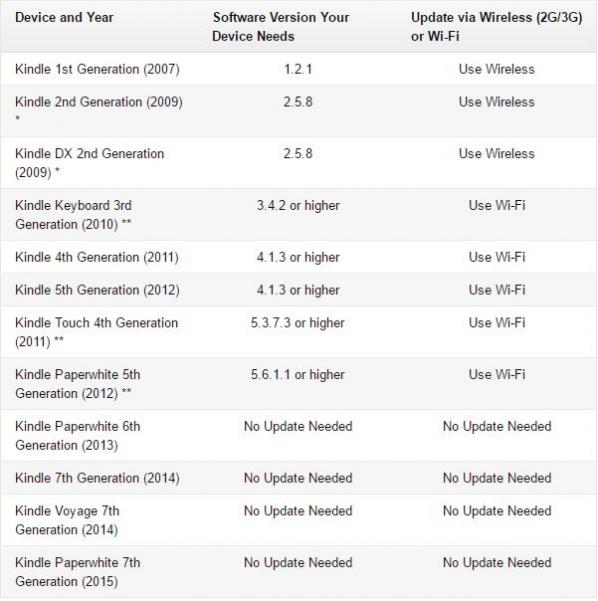 Amazon is making some changes that require this update in order to continue normal operations, which is not fun for anyone, though the update process is a fairly simple one. Though you'll have to update via the approved avenue for doing so, either via Wi-Fi or Wireless if you happen to have those radios available. It seems to really only apply to any Kindle that was made prior to 2013, however. They're quite serious about needing to update, though.
"If you do not update your device by March 22, 2016, you will receive the following message on your device: Your Kindle is unable to connect at this time. Please make sure you are within wireless range and try again. If the problem persists, please restart your Kindle from the Menu in Settings and try again. If you see this message on your device on or after March 22, you will need to manually install the latest software update for your device."