After an absolutely gangbusters theatrical release which saw the much anticipated 'Star Wars' sequel 'The Force Awakens' gross over $2 billion at the worldwide box office making it the third highest grossing film of all time, Disney are prepping the film to make an equally massive launch on Blu-ray and DVD when it's available in just 4 weeks time.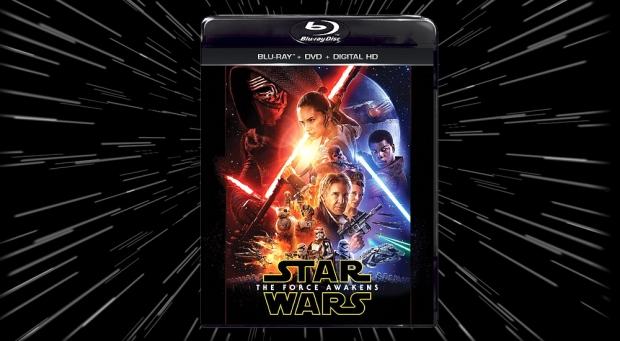 According to our friends at TheDigitalBits, the 'Force Awakens' Blu-ray release will include the full length documentary 'Secrets of The Force Awakens: A Cinematic Journey', as well as seven featurettes; 'The Story Awakens: The Table Read', 'Building BB-8', 'Crafting Creatures', 'Blueprint of a Battle: The Snow Fight', 'John Williams: The Seventh Symphony', 'ILM: The Visual Magic of The Force' and 'Force For Change', as well as some Deleted Scenes. The studio has even released a trailer to get fans excited all again.
Coming to stores in the United States on April 5th and to digital platforms on April 1, the 2 disc set will be joined by a 3D re-release later in the year and perhaps also a 4K UltraHD Blu-ray release.