MSI's CUBI 2 Plus is the first mini-STX PC, won't lose upgrade ability
MSI's mini-STX powered mini-PC is pulling out a few stops (but not all) with a lot of connectivity and a lot of different ways to use this small machine.
Published Wed, Feb 24 2016 7:06 PM CST
|
Updated Tue, Nov 3 2020 12:01 PM CST
MSI is taking Intel's mini-STX standard and running with it, with the CUBI 2, an upgradeable PC the size of a NUC, or about two decks of cards side-by-side.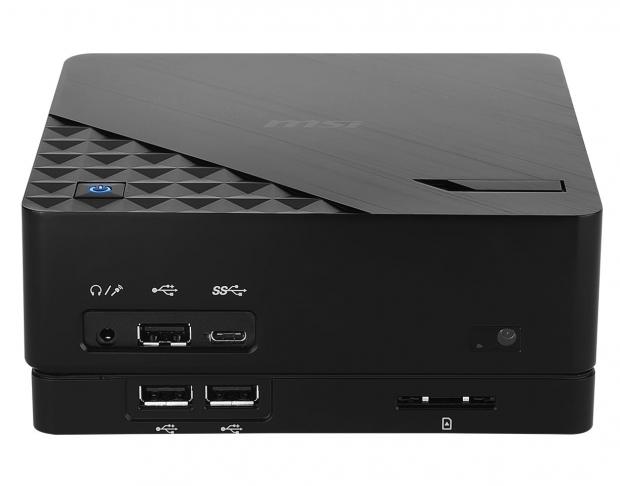 The PC world is getting turned on it's head once again after it was rumored quite awhile ago that Intel was going to do away with socketed CPU's completely. Now even miniscule 5"x5" PC's have socketed, upgradeable CPU's. Granted, you're limited by the external power-supply and should probably stick to the T-series of Skylake processors. It has more connectivity than you can shake a stick at with three USB 2.0, one USB 3.1 Type-C in the front, two USB 3.1 in the rear, a top USB 2.0 port for quick-charging, HDMI, audio-out, ethernet, DisplayPort out, and an SD card reader as well.
This is a pretty significant move, especially with the idea of being able to able to have it sitting next to, or hidden close to, your TV or another display. It can actually be powerful enough to do work with room to spare. Plus it's a way to invest in a platform that can be upgraded later if more power is needed. That alone is an idea worth visiting for those that want tiny, but not limited. Imagine a day when you can hook up a GPU via USB 3.1 Type C, then this could be the ultimate in teeny gaming PC's.
Related Tags