AMD will talk about its new GPUOpen initiative at GDC 2016
AMD's GPUOpen tools aim to even out the disparity between console and PC graphics, and we'll hear more at GDC 2016.

Published Tue, Feb 2 2016 3:31 PM CST
|
Updated Tue, Nov 3 2020 12:01 PM CST
AMD recently launched a new open-source initiative called GPUOpen, a new philosophy backed by optimized software that's specifically designed to let developers harness more graphical power regardless of platform--PC or console. Team Red will discuss GPUOpen at GDC 2016 in March, and open up about the new project and how it'll shake up the world of gaming.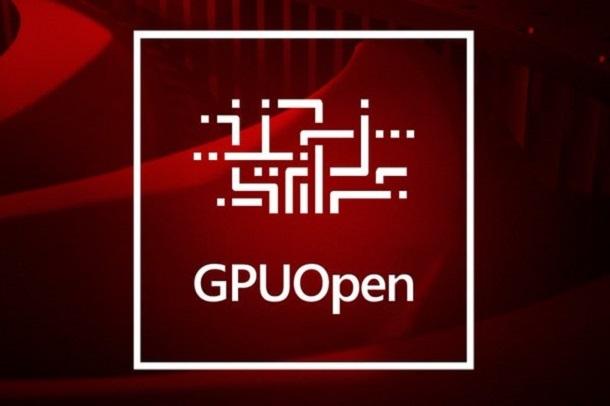 GPUOpen is essentially AMD's answer to NVIDIA's GameWorks, and will give devs more power over GPU integration and provide them with a wealth of tools, effects, SDKs, and a huge collaborative network of open-source software and connections with other developers. AMD also wants to use GPUOpen to remove the hardware limitation disparity between PC and consoles by giving "open and unrestricted access" to graphics hardware.
"GPUOpen is a new philosophy spearheaded by AMD that aims to bridge the gap between console and PC game development by allowing optimal access to the GPU for developers," reads a statement provided by AMD. "GPUOpen is a portal to effects, SDKs, libraries and tools that provides various levels of GPU access and functionalities for real-time graphics and content creation. GPUOpen marks the beginning of a new era where developers are able to achieve their artistic and technical vision via open and unrestricted access to the GPU."
It'll be extremely interesting to see what AMD has to show at GDC, especially given the new program has far-reaching implications that can dramatically revolutionize console graphics. While it's unlikely that traditional consoles will tap PC-level hardware due to manufacturing costs, it's still great to see AMD laying the framework for improved stability and GPU performance for console devs.
Then again, AMD is expected to power the next-gen PS5 and Xbox Two consoles, so we may see GPUOpen and Team Red's new Zen APU converge to make a high-powered console gaming experience.
GDC 2016 is held from March 14-18, and AMD's senior manager Nicolas Thibieroz and developer technology engineer Jason Stewart will helm the GPUOpen event.
Related Tags