AMD teases its Zen-powered, 32-core APU with HBM2 and more
AMD has the most powerful APU ever made in its upcoming 'Exascale Heterogeneous Processor', or EHP.

Published Sun, Aug 2 2015 9:27 PM CDT
|
Updated Tue, Nov 3 2020 12:05 PM CST
When we heard about AMD's upcoming Zen architecture, we were excited, but with the latest news on this new APU, the excitement level has increased ten fold.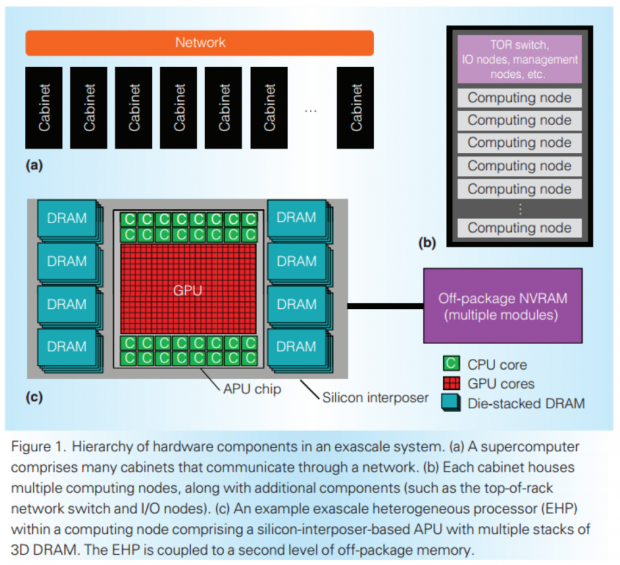 According to WCCFTech, AMD's upcoming APU is being dubbed an "Exascale Heterogeneous Processor", or EHP. AMD's new EHP will pack 32 x86 Zen cores, a massive Greenland-powered graphics die, and up to 32GB of HBM2 on its 2.5D interposer. That's not a mistake, we're looking at a 32-core processor, with enough graphics grunt to play games at 4K, and with up to 32GB of next-gen HBM2.
AMD's EHP can pack up to 32GB of HBM2, but it can be expanded through a DDR4 channel that is baked onto the package. As for the GPU side of this new APU, we don't know how many Greenland GPU cores will be used, but we're sure that AMD will use a smaller node for it, so we should expect it to pack quite the performance punch.
AMD is expected to roll out the EHP somewhere in the next couple of years, so expect it somewhere in 2016-2017. This is the type of APU that AMD needs to get into the next generation of consoles and VR headsets.
Related Tags