The Division's closed multiplayer beta confirmed to launch this month
Ubisoft's UPlay app accidentally spills the beans on The Division's multiplayer beta release.

Published Wed, Jan 13 2016 9:02 AM CST
|
Updated Tue, Nov 3 2020 12:02 PM CST
If you've been waiting to try out Ubisoft's rather interesting open-world RPG shooter mashup The Division, we have some good news: the beta test will indeed release this month.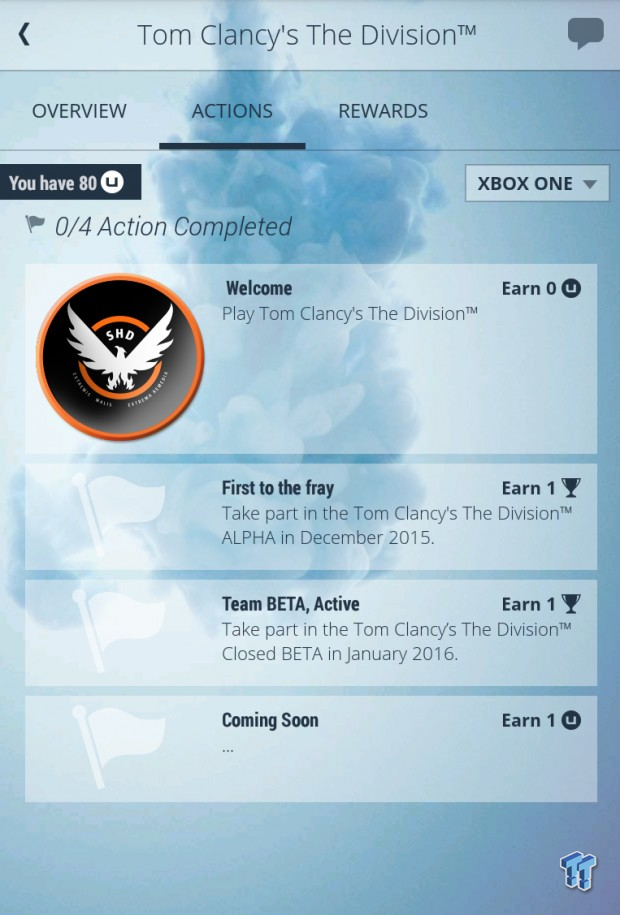 Ubisoft has inadvertently announced that The Division's closed multiplayer beta will kick off this month across Xbox One, PlayStation 4 and PC. The info was spotted on the official The Division page on the mobile Uplay app, which tells users they can earn a trophy by "taking part in the Division's closed beta in January 2016".
If you have the Uplay app installed you can view the page yourself--just navigate over to All Games, pick The Division, and check the "actions" section to see the drop-down list.
As the open-world apocalyptic adventure releases March 8, gamers are avidly looking forward to actually playing the game to see if it's worth the hype and pre-ordering. We're not sure exactly when the beta will kick off, but a rumored date of January 29 has been kicking around, so we might be able to jump in later this month.
If you're not familiar with The Division, it's like a mashup of Gears of War's and Mass Effect's third-person cover-based FPS action, with a hefty dab of tactical team-based RPG elements and a present-apocalyptic story arc thrown into the mix.
In addition to this new development, Ubisoft has also released a brand new trailer for the game which you can find embedded below.
Related Tags