Cooler Master updates keyboards and mice, RGB LEDs and sexy good looks
Cooler Master is updating their keyboard game by a quite a bit, with understated looks and everything you'd ever want from a great keyboard.
Published
1 minute & 59 seconds read time
CES 2016 - Cooler master is consolidating their business, and that means new products along with that new vision. One of the most anticipated of those is the revamping of their keyboards and mice, from the value Devastator combo all the way up to their top of the line mechanical keyboards.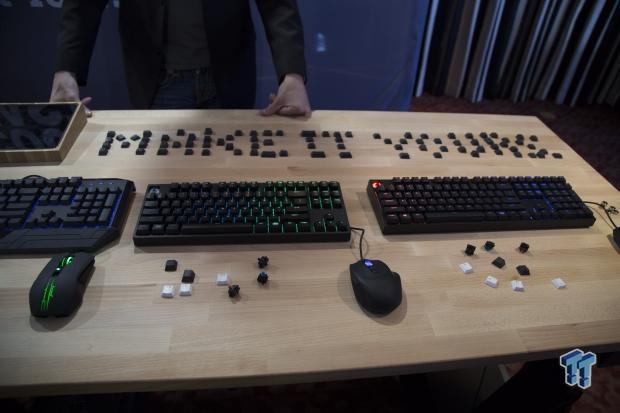 The Devastator bundle caught on surprisingly well when it was released in 2013. It was cheap, and actually a really decent experience for the money. They're upgrading that to the Devastator II, which should update it significantly while shooting for the same price point.
They've essentially taken a Topre switch and taken out the spring, replacing it with a rubber dome instead. They're calling it a Mem-chanical switch. So it's still a membrane keyboard, but it has the feel of a much more premium keyboard than the price might otherwise suggest. The result is a silent and more sure typing experience. Best of all is that you can customize the keycaps, because standard Cherry keycaps will fit over the switches. It'll of course be bundled with the Devastator II mouse.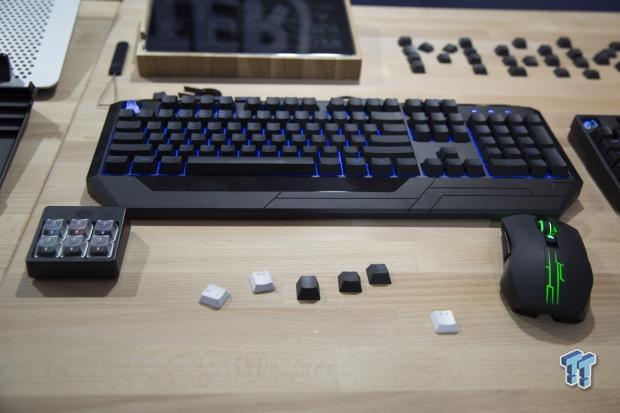 Their more premium keyboard line is being updated too. They're finally moving to full RGB leds and they're taking the expertise they've gained from the many years they've been making reliable and pleasant LED lighting. Cooler Master has heard the complaints about their TKi keyboard and have taken those to heart with their upcoming Masterkey Pro L and Pro S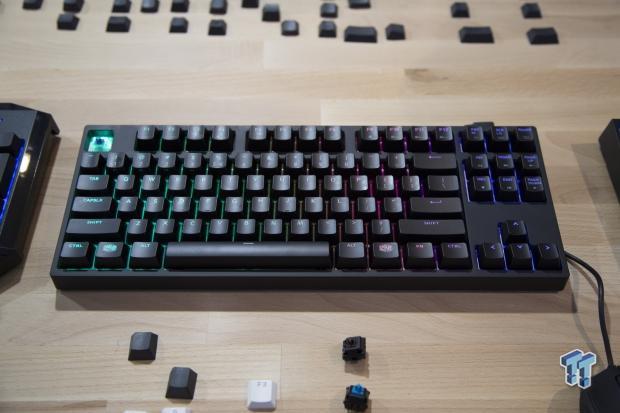 Because they've been in the LED game for as long as they have there's very little bleeding between keys. The lighting is strong and bright, even with the bright lights over the samples. They've made some other subtle changes too, with a slightly different font and updated software to let you set-up per-key lighting. The understated looks are being maintained and it actually still looks phenomenal. There're no gimmicks here, just a good keyboard with excellent lighting.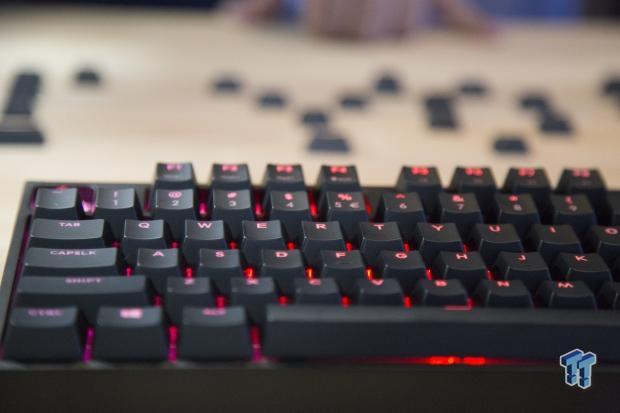 Moving onto the mice they're introducing the Xornet II, which is made specifically for those gamers that prefer the claw grip over anything else. It has an Avago 3320 optical sensor, RGB lighting on the scroll wheel and the ability to tune lift-off distance in software. It's definitely a fantastic contender for the claw-grip contender in all of us.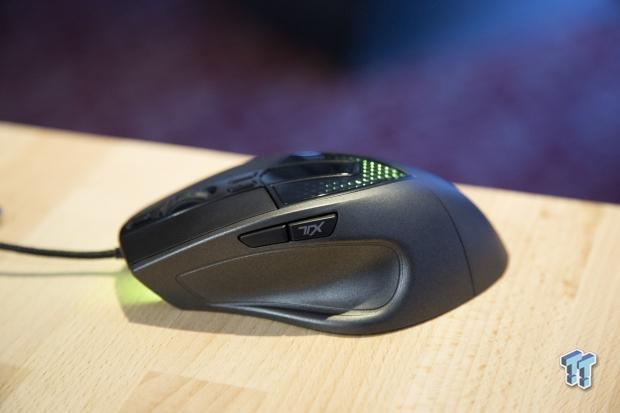 The big news in mice from Cooler Master is the Sentinel III, a natural evolution of the original and second generation with RGB lighting added and an OLED display that can be used to make on-the-fly adjustments and even display your team logo. It'll come with five extra 4.5g weights so you can make it yours, following the theme they're following and their new slogan Make it Yours.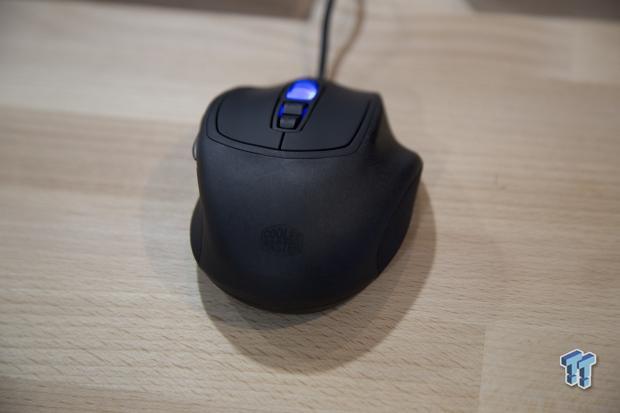 Related Tags