EVE: Valkyrie will come bundled with the Oculus Rift at launch
The multiplayer space dogfighter EVE Valkyrie will come bundled free with every retail Oculus Rift headset.

Published Thu, Dec 10 2015 4:31 PM CST
|
Updated Tue, Nov 3 2020 12:02 PM CST
Oculus VR has announced that all final retail versions of its Oculus Rift CV1 headset will come packaged with a free copy of CCP Games' VR starship sim EVE Valkyrie. In a recent Tweet, EVE developer Sigurdur Gunnarsson said "So very happy to finally announce that EVE: Valkyrie will be bundled with the Oculus Rift at launch :)".
EVE Valkyrie is an interstellar dogfighter that takes place in the landmark MMO universe of EVE Online, and puts players in the cockpit of a spaceship for brutal team-based multiplayer. The game sports a plethora of unlockable ships and weapons, a dynamic character-progression ranking system, 360 degree combat, and aims to fully harness the power of the first consumer Oculus Rift headset.
EVE Valkyrie will likely continue to get better as time goes by, and it definitely won't be the only VR starfighter that CCP Games releases. The studio recently secured a $30 million investment in order to bolster its stance as a leading contender in the virtual reality market. CCP Games also acquired ex-EA networking exec Maria Sayans, who will helm the company's new customer relations office that will assess and digest user-submitted feedback.
So far the Facebook-owned VR firm has been quiet on an official release date for the Oculus Rift, but Moor Insights and Strategy analyst Anshel Sag fully expects Oculus VR to pinpoint a release at CES 2016. "I think we'll get pricing and availability info (and orders) at CES and they'll probably ship low quantities around CES and volume weeks later with normal shipments later in the quarter," Anshel Sag told us exclusively.
As for pricing, Palmer Luckey has stated in the past that the final Oculus Rift will be "north of $350". Remember that the Rift won't require audaciously powerful video cards, as an NVIDIA GTX 970 will be able to "run everything" on the Oculus Store.
It'll be interesting to see if Oculus throws any more free VR games into the pile with the Rift, and we'll likely see more major announcements at this year's CES convention. Oculus VR has one of the biggest booths on the showfloor, so they're definitely cooking up something special.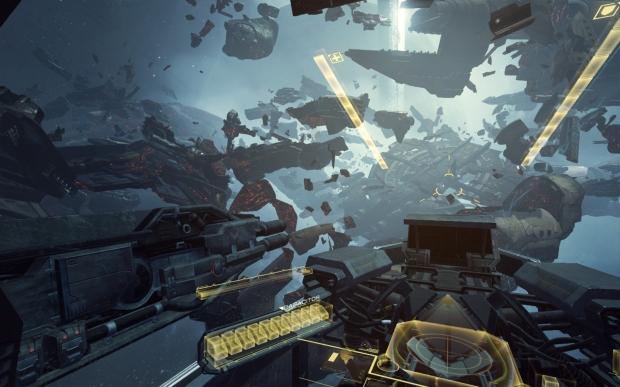 Related Tags