Final Oculus Rift VR headset to cost 'north of $350'
VR enthusiasts can expect to pay anywhere from $400-500 on the consumer-ready Oculus Rift.

Published Fri, Oct 2 2015 4:25 PM CDT
|
Updated Tue, Nov 3 2020 12:03 PM CST
The Oculus Rift's Q1 2016 launch is almost here, but there are still many doubts about the VR headset's price tag. Initial reports suggested that Oculus HMD would be at least $300, but now VR pioneer Palmer Luckey says that the final Rift will actually cost more than $350.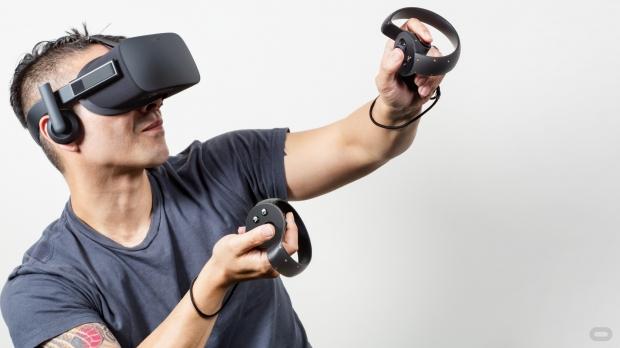 "You know, I'm going to be perfectly honest with you. We're roughly in [the $350] ballpark, but it's going to cost more than that. I can't tell you that it's going to be $350, and I would say I think people are going to be happy with what they get for the price because I really do think it's going to be that best VR headset you can buy," Oculus founder Palmer Luckey told Road To VR. "And the reason for that is that we've added a lot of technology to this thing beyond what existed in the DK1 and DK2 days."
"The Rift is a lot of custom hardware. It's using lenses that are some of the hardest to manufacture lenses in any consumer product you can go out and buy. It's using custom displays we worked on with Samsung that are optimized for virtual reality, in a lot of ways even beyond what you're actually seeing on these prototypes on the show floor," Luckey explained, highlighting the various internal components that work together to create the low-latency illusion of virtual reality.
"And the tracking system, the same thing. We could have made tradeoffs that had... honestly like 90% of the tracking quality we had now, and we decided to do things that would bump that quality up a little bit more even though it raised the cost of the headset."
Virtual reality and the mainstream market
To add more perspective on the early adoption costs of virtual reality tech, we spoke with Moor Insights and Strategy Analyst Anshel Sag on the subject. Anshel lives and breathes VR, and maintains that the first wave of Oculus Rift HMD's will be priced anywhere from $400 to $500.
"The final price will likely be between $400 and $500. Initial rumors among VR experts many months ago had the price pegged at $500 for the Oculus Rift, but I believe that may have come down a bit. At this point, I believe we will see a price between $400 and $500 dollars, primarily because I don't believe Oculus has the scale or manufacturing experience (Facebook included) to pull it off at a cheaper price."
The sweet spot to hit widespread mainstream adoption is about $300, but the Moor Insights analyst predicts that Oculus won't be able to lower the price until the second or third generations of VR headsets.
"However, $300 is really where Oculus needs to be long term to gain broad adoption and they might achieve that with their 2nd or 3rd generation consumer device. VR headset manufacturers that want to sell a lot of headsets need to consider that the average component in a PC is no more than $300 and many gamers are going to look at a VR headset as just another component of their PC, just like a monitor, GPU, CPU or SSD."
So there you have it. The first VR adopters will likely have to shell out around $400 for an Oculus Rift along with the added cost of having a high-performance PC that can support VR. Oculus has teamed up with hardware firms like ASUS and Dell to promote and sell affordable VR-ready PCs to ensure gamers have the tech they need when the Oculus Rift arrives in Q1 2016.
Related Tags