EVE developer raises $30 million to boost 'leadership position' in VR
CCP Games, the studio behind EVE: Valkyrie, secures $30 million for the future of VR.

Published Fri, Nov 13 2015 6:31 AM CST
|
Updated Tue, Nov 3 2020 12:03 PM CST
CCP Games has already been at the forefront of VR technology since the Oculus Rift hit Kickstarter all those years ago, but the company which recently divested itself of White Wolf Publishing, has secured a huge $30 million round of funding for all things VR.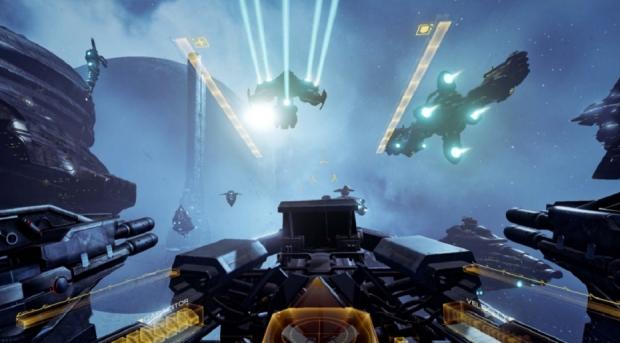 The funding was led by global venture capital firm New Enterprise Associates, with the help of private equity firm Novator Partners LLP. The funding deal includes General Partner of NEA, Harry Weller, to join the Board of Directors at CCP Games, as well as Andrew Schoen from NEA, who will join as Deputy Director.
Hilmar Veigar Pétursson, CEO of CCP, said: "We believe VR will revolutionize not just videogames, but the wider technology and media industry as a whole. We were there at the beginning, and this investment will give us strength to maintain our leading development efforts". Weller added: "We've been admirers of CCP for quite some time. Their legacy with EVE Online and early investments in VR have put them in a leadership position, and we want to partner with them to further build on the great platform they have already established".
With EVE: Valkyrie in development, and a scheduled launch time frame of the first half of 2016 for both the PC with support for the Oculus Rift, and the PlayStation 4 with support for PlayStation VR, it's exciting times for CCP. Gunjack, another game from CCP which is being developed by CCP Games' Shanghai-based studio, will reach Samsung's Gear VR headset later this month.
Related Tags