No Man's Sky release date is June 2016 on PS4
No Man's Sky finally gets a targeted release window on Sony's PlayStation 4.

Published Tue, Oct 27 2015 1:28 PM CDT
|
Updated Tue, Nov 3 2020 12:03 PM CST
Hello Games' procedurally-generated space sim No Man's Sky is one of the most anticipated games in recent memory, and now studio founder Sean Murray finally has a release window planned for the game.
According to an announcement made at Sony's showcase at Paris Games Week, No Man's Sky will be available on June 2016 for the PlayStation 4. We still have no word on when the PC version of the game will release, and we might even see another timed-exclusivity deal for No Man's Sky on PS4. Hello Games' founder and boss Sean Murray also announced the news on the PlayStation Blog, and affirms that Sony and the studio will reveal a ton of new information in the coming months.
"Since E3 our release date has now become clear. The game, our ambition and some key developments have fallen into place. It's incredibly hard work, but development is going really well," Murray said, iterating that No Man's Sky is the studio's swan song, their ultimate pipe dream fantasy made into a reality. "This is a game that means everything to our team. I have wanted to play something like No Man's Sky since I was a kid, and many of you have told me you feel the same. For all of us, we get one shot to make this game and we can't mess it up. Our small team knows the world is watching, we've come from the bottom and we don't take it lightly."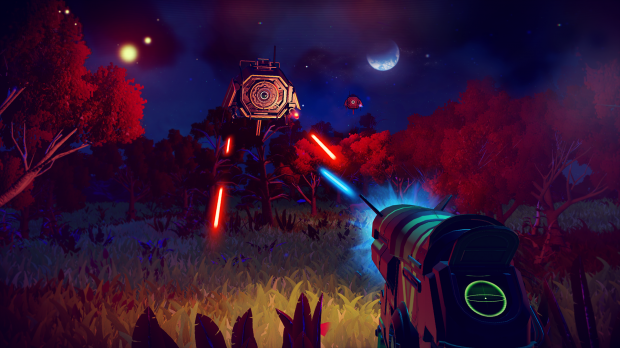 When it was unveiled at VGX 2013, No Man's Sky quickly stole the show and became a hit sensation that spread through the internet like wildfire. Everyone wanted to know more, and gamers had their interest ingited--the entire community was going crazy for the game. Over the next two years Hello Games has drip-fed news about the game at a slow pace, and at one point we thought it might be cancelled altogether when Hello Games' offices were hit by a disasterous flood.
Also we still don't know if No Man's Sky will be a major VR experience for Sony's PlayStation VR headset, but the devs have experimented with the Oculus Rift in the past. It's great to see one of the most alluring interstellar adventures finally has a targeted release date, and we can't wait to hear more.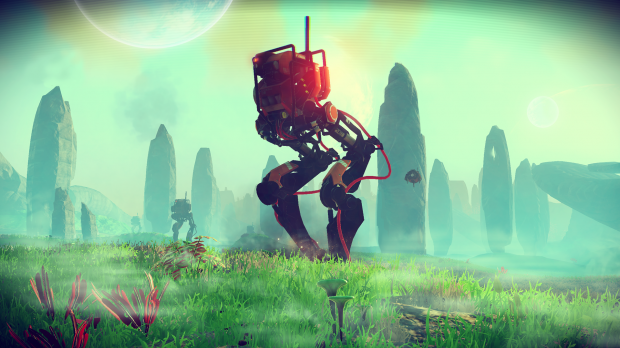 Related Tags