Valve pledges to fix Steam customer support
Valve freely admits that Steam's customer support is pretty bad, and assures that it's working on a long-term fix.

Published Sat, Oct 17 2015 4:01 PM CDT
|
Updated Tue, Nov 3 2020 12:03 PM CST
With regular sales on its entire library of games and huge widespread platform for communities and gamers, Steam is seen as the leading ecosystem for PC gaming. But the trade-off lies in Steam's customer service, which is extremely lacking--and that's putting it lightly.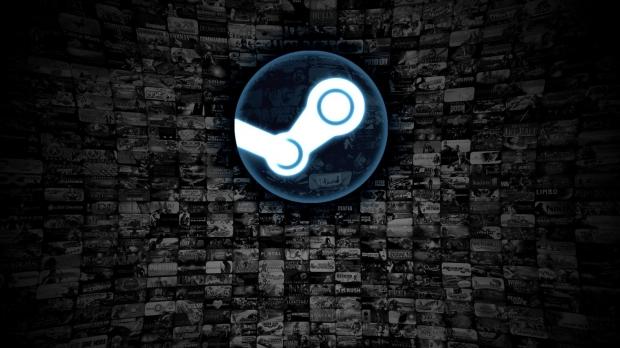 If you have a specific problem with a Steam game, you have two choices: just let it go and avoid the game altogether, or contact Steam customer support. The latter of which can be the entry point to a whole new can of worms, leading to days upon days (sometimes weeks) of waiting for a reply. The platform still doesn't have a phone system, so millions of users are at the mercy of a support ticket system built around e-mail communication.
Valve knows that Steam support is pretty bad, and the company says it's working on optimizing the service, and plans to have some fixes in place by Christmas. "It's meant that training people in third-party has taken longer than we expected," Valve's Erik Johnson told Kotaku. "It bugs us, but it is what it is. We think we'll have the support wait time down to an acceptable point by Christmas time. That's our goal. It's a function of training up more and more people answer customer issues. We're not there yet. It's getting better internally; it's just that it hasn't yet translated to great support for users. We're gonna get there, though."
Building a competent customer service platform for Steam is a huge undertaking, considering there's just not enough manpower to keep up with the millions upon millions of Steam users. As a result, Valve has had to completely overhaul its support system software to keep up, implementing features like Steam's refund and account theft prevention and fraud systems.
"We started by realizing we had a lot of software to write to build a new support system. The first feature that came of that was the ability to get refunds of purchases made on Steam. That made the most sense to start with. If a customer buys something they don't like, they can get their money back in a pretty transparent way. We think that's a good feature, but we don't think it was the fix for support. It had a lot more work behind it that was long-term thinking than just refunds."
In-house training takes time
Then there's the manpower problem. Ultimately Valve isn't prepared to deal with such a massive volume of support inquiries--not while it maintains the huge daily bandwidth from Steam's game hosting and download servers and keeping an eye on accounts to watch for fraud. To help fill out the ranks Valve actually relied on third-party support for a while, but the company came to the conclusion it'd have to hire and train its own workers.
"We've hired a couple different companies [to help with support]," Johnson continued in the interview. "The thing that's interesting is, you go out to third-party support providers, and-at least in our experience-most of them wanted to sell you ways to reduce the number of people currently waiting in support, but they weren't very good at selling you ways to solve customer support issues. I think we've all had that experience of, 'I get it. You're trying to get me off the line.' We're not super interested in providing crappy support in volume."
There's no way Valve isn't aware of its shortcomings in the customer service department. There are countless tales of Steam support horror stories strewn across the internet shared by frustrated gamers, who have been alienated by the platform. In terms of large-scale content and sales, Steam is pretty much the go-to site for PC games, with GOG.com following up at second place.
Hopefully, Valve can shore up its problems in the coming years, as this isn't just fixing a leaky pipe--it's rebuilding an entire sewer system in an effort to ensure it doesn't back up and spew sewage upon its own customers. It'll take quite some time before things are as they should be, but in the meantime Valve is strategizing and planning while it releases new hardware and steps into the VR front.
Related Tags