Memblaze debuts new 8TB NVMe EBlaze4 PCIe SSD
Memblaze takes NVMe to the extreme with market-leading speeds and a whopping 8TB of capacity.
Published Tue, Nov 4 2014 11:42 AM CST
|
Updated Tue, Nov 3 2020 12:13 PM CST
Memblaze has just announced their latest and greatest, the behemoth 8TB Eblaze4. Memblaze is one of the world's largest PCIe SSD suppliers, but their focus on the China market has kept them out of the limelight in North America. The release of the EBlaze4 continues the introduction of more Memblaze products into the North American and European markets. This PCIe SSD comes in the standard HHHL form factor and also is available in a 2.5" design. We recently took a close look at the PBLaze3L and found it to offer great performance and a wide variety of capacities to fit any environment.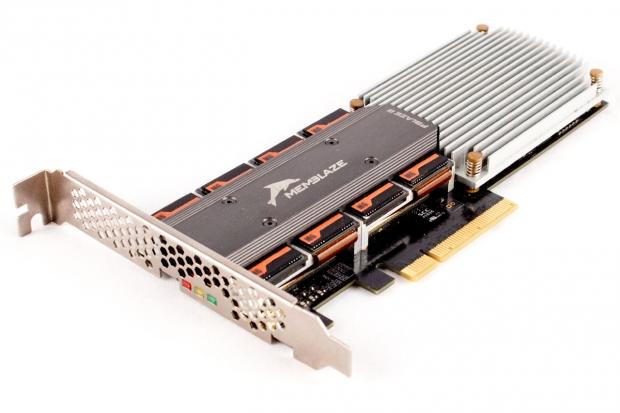 The new EBlaze4 has a feature set geared specifically for SDS and hyperscale deployments. The EBlaze4 provides greater control through customization and programmability that manages the device down to a granular level. Users can tailor certain functions, such as garbage collection and wear leveling, to preferred settings, tying them closely to application requirements.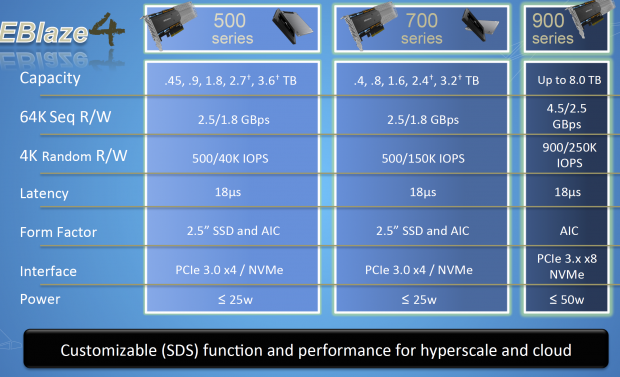 The EBlaze4 comes in 500, 700, and 900 Series and sports the NVMe interface. The 500 and 700 Series offer up to 3.6 and 3.2TB of capacity, respectively, and sequential speeds weighing in at 2.5/1.8 GBps read/write over a PCIe 3.0 x4 connection. The 500 Series offers 500,000/40,000 read/write IOPS, and the 700 series expands that to 500,000/150,000 read/write IOPS. The mammoth 900 Series brings a whopping 8.0TB onto a single device with blistering sequential speeds of 4.5/2.5 GB/s read/write. Yes, you read that right, 4.5 Gigabytes per second of read speed, easily the fastest on the market.
Perhaps most impressive is another industry-first speed rating for the Eblaze4 900 Series. It delivers a whopping 900,000 random read IOPS, beating even the fastest PCIe offerings. Random write speed is equally impressive at 250,000 IOPS. The Eblaze4 900 Series is also the first PCIe SSD, at least to our knowledge, that utilizes a x8 PCIe 3.0 connection. Merging this wide data pipe with NVMe goodness yields impressive results, to say the least.

Memblaze is possibly the largest PCIe SSD manufacturer flying under the radar in the US market. That isn't the case in China, where they are the #1 PCIe SSD vendor. China is undergoing explosive growth in the datacenter segment, and they aren't saddled with existing infrastructure hindrances. This brings about some of the most refined hyperscale datacenters being built today, and Memblaze has capitalized on that market with 60% of the market share. Over 6PB of Memblaze storage will be shipped in 2014, and we expect that number to grow quickly as Memblaze expands into Europe and North American markets. Keep your eyes on Memblaze, they have the capability and engineering talent to make significant inroads into North American datacenters.
Look to these pages soon for the full evaluation of the EBlaze4, but in the interim check out our competitive performance analysis of the PBlaze4 against other leading PCIe SSD offerings in the Memblaze PBlaze3L 1.2TB Enterprise PCIe SSD Review. As always, head to our IT/Datacenter section to view our extensive library of enterprise storage product evaluations, from HDDs, 2.5" SATA and 12GB/s SAS SSD's, up to the latest and greatest NVMe PCIe SSDs.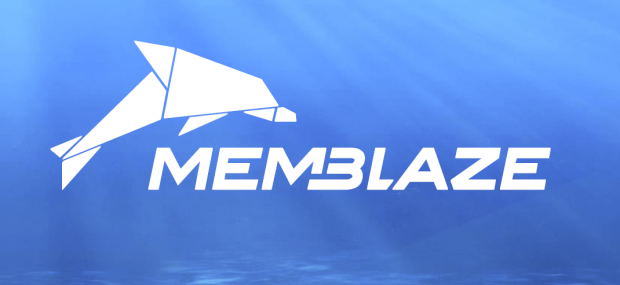 Related Tags