I was a huge Test Drive Unlimited fan. Sure, there were some areas that other "racing" games did better in, but what TDU did was bring with it not just a racing game, but a life style game. TDU2 hopes to take that experience to the next level and in some areas they have; in others, not so much.
From the start you get what the whole game is about and you understand that it's not just another racing game. As you find yourself day dreaming in a Ferrari to then be snapped back to reality as the owner comes to the car, you get a little tingle thinking how you've dreamt this as well.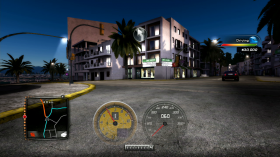 The reality check is short lived, though, as you're given the opportunity to take the owner to a location in her Ferrari. Once that's done, the story begins and you start on your TDU adventure with an old Mustang in my case, and a home that consists of a trailer.
I made the mistake of not test driving the other options when it came to picking my first car and instead chose based on the roar of that V8. It was my biggest mistake, as I found myself playing for hours hating what was on offer. Poor handling made even worse on a wet road made for a game that was no fun at all.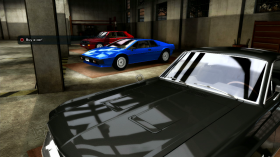 The controls were twitchy and inside the cockpit the head movement as you move around corners is horrible, as you find yourself over correcting to then end up in a ditch. The best view is no doubt the hood or the front nose, but with some great detail given to the cockpit it's tempting to jump in there on long straight roads.
I really had trouble stomaching the game initially as I was grinding through championship races and random odd jobs for the people of Ibiza. The Mustang handling was just so terrible, and ultimately just ruined the whole experience for me.
With enough money finally saved, though, I found myself in the Audi TT RS and OMG, I couldn't get over the difference. Four wheels in perfect harmony on the road meant that everything just felt so much better. Turning was better and driving at high speeds even better again.
As I talk to people who play the game today, though, the handling of cars continue to be an issue, and while no doubt it isn't no Forza or Gran Turismo, I think the bar was set so low on the Mustang I first drove that when jumping into some of these better handling cars the experience is just 10 fold better. If you opted for something like the Lancia off the bat, though, the appreciation won't be as great when getting into an AWD car.
TDU 2 driving is all about rolling into corners. The first one was very much the same; avoid the edge, don't brake or accelerate and just roll around and you'll find yourself killing it in no time. The problem lays ultimately in this hybrid Simulation / Arcade style racing which creates a bit of a mess.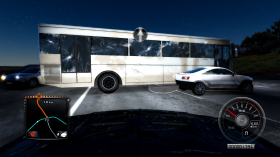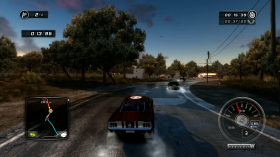 Graphically the game looks good; pop-in can be an issue as you see trees start to appear in the horizon, but it comes as little surprise considering the massive open world environment. Frame rates are the biggest issue and console users will indeed feel the slow down at points; something that isn't as prominent on the PC version. Dynamic weather along with day and night cycles exist, as does damage, but only in the form of cosmetics. Your handling doesn't get affected, and to be honest it's appreciated as someone online slams into you at 150 Mph.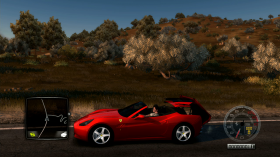 It's also the little things in the game that make it graphically appealing, like the ability to put the top up and down on convertibles and put the windows up and down. It's just so cool to move to the back camera, adjust it to the side and put the top down on your Ferrari California or Audi R8.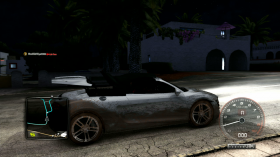 Audio is good; the radio stations aren't bad, but I found myself with them off most of the time and just enjoying the range of car engines on offer. The Mustang has that V8 rumble, the Ferraris have that high pitched whine as you hit the high RPM and the Mercedes V8 has that growl while at the same time not being over powered like the Mustang. You'll be able to hear all that in our own in game footage that was captured using the
Blackmagic Intensity Shuttle
.
Outside of the driving, though, is what makes TDU 2 so great. Buying houses and decorating them, changing your clothes, getting plastic surgery to change your look, discovering roads and dealerships, sitting in cars at a dealership and revving the engine just to hear that purr. TDU 2 isn't just about the driving, but also about the life style that is associated with people who could afford this kind of car collection, and this is what makes the game so special.
Since launch the servers have been absolutely smashed and getting online has been an issue. While doable at times, it's indeed been a hit and miss affair for the last week.
The same multiplayer style of games is there, and you can flick your lights at someone and challenge them to an instant race. Clubs exist, but due to an exploit they have been shut down temporarily. They could well be back up, though, by the time this goes live.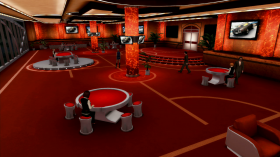 The Casino has been a mess. For starters, it's frustrating that something ready at launch has to be paid for, and with the need to be online to really play there, people have reported huge loss of chips during play as the servers boot them. Outside of those issues, though, the Casino is a blast and again reminds us of what makes TDU 2 so special.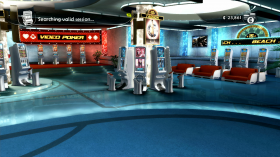 There are indeed issues with TDU 2, but the bottom line is I constantly find myself drawn to playing it; not because I have to so I can review it, but because I want to. There's something about buying a water front house and housing your Ferrari, RUF, Audi and Mercedes in it that makes the game feel so special. Throw in the inclusion of the original Oahu Island being present with the new Ibiza and you've just got so many roads to explore.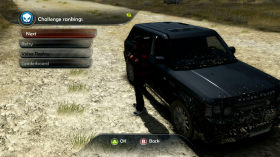 The inclusion of 4WDs now also bring with it so much more road to explore as you take your $100,000 4WD to the dirt. Of course it gets dirty, and it's time to take it back to the car wash for some bikini clad ladies to wash, as seen at the end of our in game footage.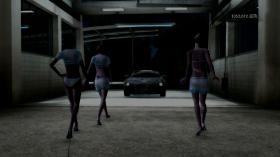 In the end you feel if you could get that Forza 3 mechanics combined with the experience that TDU 2 gives you, we'd have the ultimate driving game. If you're a fan of the original this is a highly recommended pick up as it expands upon what made the game so great. If you instead find yourself playing games like Forza 3 or Gran Turismo 5 exclusively, the handling could well be an issue. The same goes for fans of Need for Speed; there's no hitting your hand brake as you hit a corner and a 200 ft drift taking place.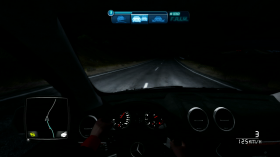 The game feels as if it's not made for just fans of the racing genre, but a group within the racing genre that is looking for something else. I find myself in that group and for that reason I find myself in love with what TDU 2 is offering. I can understand, though, that if you're not in this group the handling, frame rate issues and constant online experience is something you won't enjoy. The first is something you get used to. The second is something you don't see too often, and the third is what makes the game so great.
The ability to try the game out before purchasing if you're new to the TDU series is probably highly recommended. Just make sure you don't find yourself in a rear wheel drive V8 on a wet road. Honestly, though, as you drive more and more with the better cars and you learn the "driving style" associated with TDU 2, driving those cars that don't handle so well becomes a lot easier and more enjoyable.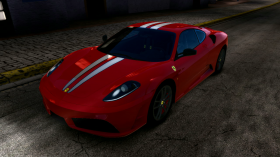 Outside of all the championships which are indeed the best way to get money, you have to love the laziness of the people of Ibiza who can't be bothered taking their car to get serviced and instead pay you $10,000 to drive their Ferrari F430 Scuderia, or the fact that you feel like you're going to be busted for solicitation as a young female can't be bothered walking anymore and asks you for a lift. It's the little things that make TDU 2 so great and there are a lot of them. The game is indeed not without its flaws, though.