Gran Turismo 6 (GT6) PlayStation 3 Review
A new PlayStation game that isn't on the PS4, but is still spectacular to say the least. Gran Turismo 6 lives up to the series history.
Published
6 minute read time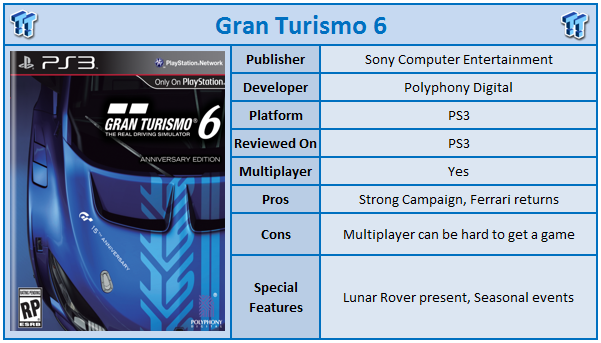 When rumours began to swirl that a new Gran Turismo game was going to be released in 2013, the natural assumption was that it was coming to the PS4 system. Sony had just announced the PS4 system when Polyphony Digital dropped one of the biggest bombshells of the year: Gran Turismo 6 would not only be shipping on the PS3 system, but it would ship after the PS4 system was out. With backwards compatibility not part of the PS4 system, it was an interesting decision to say the least, but having now played the final build of GT6, it is clear Kaz and his team made the right decision. Gran Turismo 6 stands alone as the best racing game of 2013, despite including microtransactions.
Gran Turismo 6 continues the traditional gameplay that has been seen in the past five games, with the player being tasked with gaining licences to take on more challenging races ranging; from the B license through to the Super license. However, in an interesting move, there is no requirement to have a particular licence to buy a particular car. You can buy the super powered cars right from the beginning (assuming you have the credits), which is actually a positive for the game, with the grind limited to gaining credits rather than pushing through the licences.
However, with that said, it still is advantageous to gain the licenses as soon as possible. As you progress through the categories, the racing not only becomes lengthier and more difficult, but the credit amounts rewarded for each race skyrocket. This allows you to buy the more expensive cars easier. For those who may want to skip the queue so to speak, you can buy credits in the game with real-world money, but to buy many of the expensive cars without playing any of the game sees you spending a lot of money to gain a virtual car.
However, it should be said that the integration of microtransactions is nowhere near as negative as it is in Forza Motorsport 5, with the game rewarding significant credits for the higher tier races, and even after spending a hefty chunk of credits it can be quite easy to quickly regain them in the top-tier categories.
Other than this, Gran Turismo 6 remains very much the same as its predecessors by focusing on the life of a car enthusiast. You can tune the cars with new parts, and if you happen to use one car for a particularly long time, it may need a tune up and engine optimization to perform at its peak again.
The game is just as much about the love of high powered vehicles as it is the racing, and if you are a major real-world car enthusiast, then the level of detail this game offers is going to absolutely blow your mind. There is also a focus on Ayrton Senna's life, with the introduction movie focusing on his legacy in Brazil, and his racing suit is available for purchase in the game. More content is promised in 2014, around the 20th anniversary of his tragic accident in San Marino.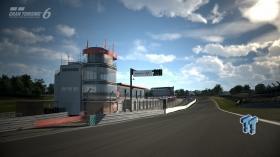 Where you will see change with Gran Turismo 6 is in the seasonal and special events. For the first time, the Goodwood Festival of Speed has been included in the game, allowing you to take on the world famous mountain climb in high powered cars. This is unlocked fairly early in the game, and as you progress through the main campaign (licences), you will be reinvited to the tight winding track to take on even tougher cars.
The other special event in the game is currently the moon landing. You get the chance to drive the moon buggy that Aldrin and his company drove on the moon during the first landing in a number of challenges, and although it sounds incredibly stupid on paper, it's actually quite interesting to play. This is a case of the developer knowing what a racer wants more than the racer does.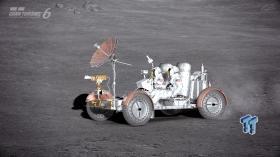 One thing is clear from Gran Turismo 6: It looks like it is going to be supported long term. There is a section of the game known as Vision GT, which features numerous car manufacturers displayed for concept designs. Currently, only one manufacturer is available, and we assume the others will be filled in; hopefully via free DLC.
There have also been major updates to the game already, which added Red Bull Challenges, and more appears to be promised. The game also gives you a bonus for logging into the game, with the ability to earn up to 150% of the usual credits by logging in for five days in a row. We can easily see us returning to Gran Turismo 6 numerous times as DLC is added.
When it comes to what matters, the actual driving engine, Gran Turismo 6 doesn't disappoint. It's hard to put a finger on it, but there is something about Gran Turismo 6 that just feels more natural than Forza Motorsport 5. This is quite a feat considering that it's on a previous generation system. The cars handle realistically, with heavier cars posing more of a challenge than those with lighter chassis, and each track offering different challenges.
In terms of manufacturers available, GT doesn't disappoint with some of the world's most popular brands on display (Mercedes Benz, Honda, Porsche, Ford, and Chevrolet, just to name a few). Also, for the first time in a long while, Ferrari returns to the Gran Turismo garage; including the ultra-exclusive FXX 07, of which there are only 29 real-world cars.
If the main campaign becomes a bit draining (and given the challenge on offer at the higher level it can be), then there is a number of short challenges to take on as well. One of the most interesting we found was the fuel challenge, where the aim is to get as far as you can a small amount of fuel. Gran Turismo 6 not only focuses on how to race, but also racing as a craft, in terms of conserving fuel, and the return of the Enduro race (although not as brutal as in past games in terms of length).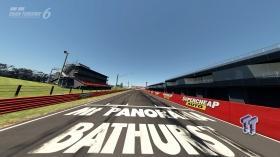 Aside from the campaign, you will also find a quick-race style Arcade Mode. This mode allows you to choose a number of unlocked cars (or the cars you have purchased in the game), to play in a basic race, or time-trial situation, on any track in the game. Speaking of the tracks, there are numerous tracks included, with many returning from the previous games, but also some of the world's most famous tracks being added.
These new additions include Mount Panorama from Australia, which is one of the most challenging tracks around. Other real-world tracks include Monza from the Formula 1 circuit, Monaco (also from F1), and Spa Francorchamps. The real-world tracks compliment the Polyphony Digital designed ones perfectly, and the variety offered in each championship will keep you from getting bored.
From a visuals perspective, the game is absolutely stunning to say the least. Sometimes it is hard to believe that this is running on previous generation hardware, as the cars are incredibly detailed, shiny, and just animated incredibly well. On the cars with higher specs, you will find the brake pads light up when braking, and the interior cockpits on many of the cars have been designed to the absolute nth degree.
If you have driven (or even own) any of the cars featured within the game, then you are in for an absolute treat as you discover the level of detail Polyphony Digital has put into each car model. There are still a few cars that do not have the cockpit rendered, but there are a lot less than last time around. The engine sounds are also as impressive as ever, and the soundtrack compliments the game well.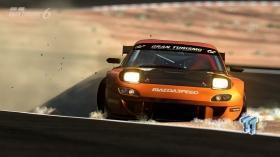 Multiplayer is a bit of a mixed bag. When it works it works very well; it's just that finding a game can be hard. It is possible to lock your games down to particular cars or PP levels to stop people from jumping in with crazy over powered cars, but it can be hard to find a game in the first place. When you are looking at the server list, there is no indication that the race is already in progress.
So, you have to jump in to see the message that the race has already started, and either wait it out, or quit to find another server. However, aside from this, the multiplayer is rock solid; even on connections which do not offer the best level of stability.
Polyphony Digital has proved all the doubters wrong, and I have to admit I was one of them. It was a major risk for Polyphony Digital to stick with the PS3 during the PS4 launch period; especially when their main competitor was launching a new game on a next generation system. However, it is a risk that paid off. Sticking to the PS3 has allowed Polyphony Digital to focus on what matters in a racing game: the racing, and the replication of the car enthusiast's life.
In that regard, Gran Turismo 6 is unmatched. If this is what they can pull off on previous generation hardware, then we cannot wait to see the PS4 version of GT. Undoubtedly, it will be a long wait for that one though, but at least we have Gran Turismo 6 to tide us over until then. Gran Turismo 6 is the best racing game of 2013 -bar none.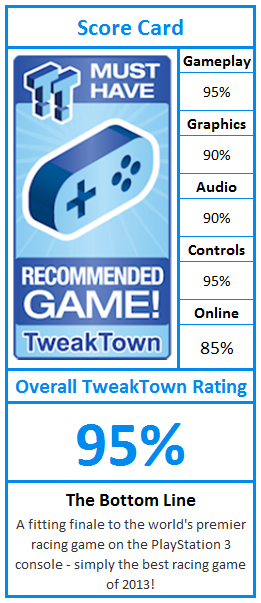 PRICING: You can find products similar to this one for sale below.

United States: Find other tech and computer products like this over at Amazon.com

United Kingdom: Find other tech and computer products like this over at Amazon.co.uk

Australia: Find other tech and computer products like this over at Amazon.com.au

Canada: Find other tech and computer products like this over at Amazon.ca

Deutschland: Finde andere Technik- und Computerprodukte wie dieses auf Amazon.de
We openly invite the companies who provide us with review samples / who are mentioned or discussed to express their opinion. If any company representative wishes to respond, we will publish the response here. Please contact us if you wish to respond.