All eyes are on GDC 2015 for the future of VR
Sony and Valve have said they will be showing off their VR headsets at GDC 2015, on top of Oculus VR and possibly NVIDIA with their VR HMDs.

Published
5 minute read time
Oculus VR Started Something Bigger Than We All Anticipated
The virtual reality headset market is really heating up, where if we think back to even just three years ago, there wasn't even the possibility of any device on the radar that was going to arrive and all of the sudden heat up the VR market. Everything changed when Palmer Luckey took to Kickstarter, requesting $250,000 to fund something called the Oculus Rift, and bring it to the market.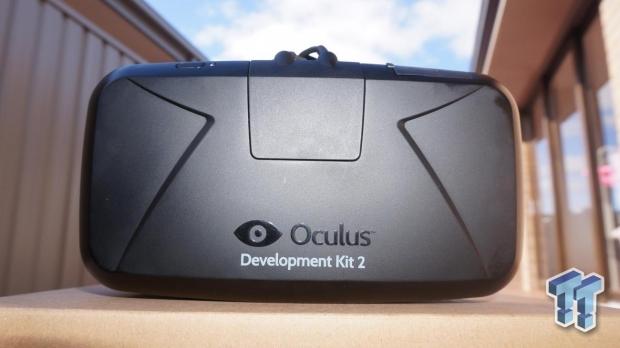 In the years after, Luckey started making headlines all over the place, with Oculus VR securing some of the best talent in the industry to join the company. John Carmack, co-founder and supreme coder at id Software got his hands on an early prototype of the Rift and put his weight behind it. Various large figures in the gaming industry started following behind him and VR was born, again.
I remember being at NVIDIA's GTC 2014 last year in San Jose, California when the news broke that Facebook had acquired Oculus VR for a huge $2 billion. I was downstairs at the bar with some friends and upon reading it, saw red. I was angry and disappointed, as I saw Oculus VR as the one shining hope for the enthusiast PC market to have a new goal to reach, something that would really push the boundaries of hardware.
In the coming hours and days, the idea of Facebook acquiring Oculus VR began to sink in, and I wrote an OpEd about it. I wrote then, and still believe that "Oculus VR is the Valve of the VR world", but that's beginning to change because Valve has announced that it will be showing off its SteamVR hardware platform at the Game Developers Conference (GDC) 2015 next week.
This is where things get interesting, because since then, we've seen Oculus VR partner up with Samsung. This partnership saw Oculus VR secure early access to next-gen OLED displays from Samsung, while Samsung received early access to Oculus VR's mobile SDK, something that John Carmack was, and still is working on.
There Are Now Many Other Players
Since Oculus VR set the VR world on fire with the announcement of its Oculus Rift VR HMD, we've seen Samsung hot on the heels with the collaboration with Oculus and its Gear VR headset. The Gear VR, while powered by Samsung's Galaxy Note 4 smartphone, is powered by Oculus VR.
Sony wasn't far behind with the announcement of its own VR headset known as Project Morpheus, which is supposedly exclusive to the PlayStation 4 console. Sony has said that it will be hosting its own four-hour event that will detail Project Morpheus at GDC 2015, which should have us all excited.
While all of this was happening, we knew that Valve was working on its own VR or AR head-mounted display, but it was only showcased in private, to select media and industry insiders. This was back in January of 2014 during Valve's Steam Dev Days conference, with everyone having nothing but great things to say about it.
Samsung is the first with a consumer VR headset to reach the market with its Oculus-powered Gear VR headset. The Gear VR requires an expensive Galaxy Note 4 to function, but it's here, and it shows that virtual reality isn't something to laugh about anymore. It's a reality.
In the last week or so, we've been hearing the distant rumbles that NVIDIA could be working on its own VR headset, with the great name of 'Titan VR'. This could be what NVIDIA has in store for us on March 3 at GDC 2015, but with this event just days away now, the excitement is building quickly.
It's Not Just Hardware, But Software, Too
One of the pillars of VR isn't going to be incredible hardware, as hardware can continue to scale upwards as technology is improved, which is constantly. We might see Oculus VR launch its CV1 headset with a 1440p display, but I'm sure that CV2 will quickly go to 4K, and then we might see 4K with additional technology enabled in 2017-2018.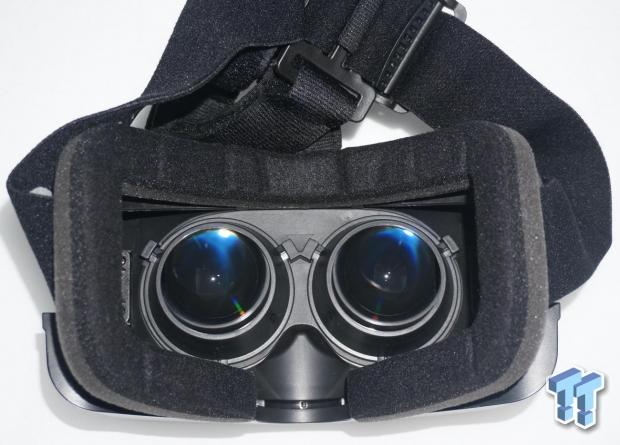 But mark my words: we are going to push so fast into higher resolution VR displays that it'll make most people's heads spin. We've been held back so much on the PC because of consoles, but VR is going to open so many doors to new technology. Without going too deep into the whole 'consoles have held back gaming for over a decade' argument.
Software and content is going to be the key driving force of the adoption of virtual reality. We could have the best HMDs released by Oculus, Sony, Samsung, NVIDIA and more, but without great games, applications and new experiences, it could very well die quicker than it started. I don't believe this will happen at all, but I think that's what is going to differentiate the players - software.
Oculus has a name behind it so far, and it has countless developers on its VR bandwagon. The company has assembled an all-star list of talent, from John Carmack to Michael Abrash, through to the original staff of Nate Mitchell and the VR brains himself, Palmer Luckey. The company has also been very committed to working with developers of all sizes on getting content, games, and apps to its Oculus Rift headset.
We won't need to see huge AAA titles like Call of Duty, Battlefield, Destiny or any other massive game that is super popular on consoles and reaches those headlines on various websites around the world, but it will need a bunch of quality experiences that are completely different from those first-person shooters and massively multiplayer online games.
Shorter games and experiences, between 15-30 minutes, are going to be the next big thing. You're not going to want to sit down in the world of the VR headset for hours at a time like you do with your TV or computer monitor. We'll get there, but the masses won't sit there like zoned out zombies in the VR world at first.
Adventure, horror, exploration games and so much more will be the key drivers behind virtual reality and its future. Games that can be consumed in quick doses, paused or saved, and shelved for later in the day, or an entirely new day. Movies that can be watched on the VR headset, where you could be sitting on the Moon with an IMAX sized screen in front of you, or sitting in the middle of a jungle watching that latest episode of The Walking Dead. This is the future: VR content.
GDC 2015 Is Just Around The Corner - The Keys to the VR Kingdom Await Us
GDC 2015 takes place next week, where I think we're going to see something truly revolutionary for the PC market. VR is going to explode onto the show floor in a way that I don't think many expect. We've seen a few teases here and there from Oculus VR and Samsung, but now we're seeing companies like NVIDIA, Razer, Sony and more get involved in a serious way.
It was only a year ago that some of these companies didn't even bother with VR, but were working behind the scenes with Oculus, or tweaking drivers and working on various technologies to have their products work with the Oculus Rift - and that's not even a consumer product yet.
When was the last time that happened? When was the last product that wasn't even out in the consumer world, but had the support of a company like NVIDIA behind it? I can't remember the last time that happened, not for something as 'exotic' as a virtual reality HMD.
I think we're going to see something very big at GDC 2015, and it has me excited - but you should be, too.
PRICING: You can find products similar to this one for sale below.

United States: Find other tech and computer products like this over at Amazon.com

United Kingdom: Find other tech and computer products like this over at Amazon.co.uk

Australia: Find other tech and computer products like this over at Amazon.com.au

Canada: Find other tech and computer products like this over at Amazon.ca

Deutschland: Finde andere Technik- und Computerprodukte wie dieses auf Amazon.de
We openly invite the companies who provide us with review samples / who are mentioned or discussed to express their opinion. If any company representative wishes to respond, we will publish the response here. Please contact us if you wish to respond.