Oculus VR announces the Samsung Gear VR Innovator Edition
Oculus announces a new VR headset, the Samsung Gear VR Innovator Edition.

Published Wed, Sep 3 2014 9:04 AM CDT
|
Updated Tue, Nov 3 2020 12:14 PM CST
Samsung only unveiled the Galaxy Note 4 and Gear VR at IFA 2014 a few moments ago, with the Gear VR "Powered by Oculus". Oculus VR has just announced the new Samsung Gear VR Innovator Edition, which is a new mobile VR headset powered by the Galaxy Note 4 smartphone.
The Gear VR was "created by Samsung and powered by Oculus" and over the "last 12 months, we've been collaborating with Samsung on the future of mobile virtual reality," according to Oculus. The Facebook-owned VR startup continues: "The project actually began as an experiment to see if great VR was possible on next-generation mobile hardware. Oculus CTO John Carmack and the mobile team at Oculus were able to blow everyone away in an extremely short amount of time, quickly proving that we were on to something special."
The Galaxy Note 4's internal GPU and CPU to power Gear VR, using the 2560x1440 low-persistence 5.7-inch AMOLED panel as its display. John Carmack's role as the CTO of Oculus VR is becoming more clear, as he has worked with the mobile team at Oculus on Gear VR. The year was spent between developing a new Oculus Mobile SDK, as well as optimizing Android and the GPU drivers for VR.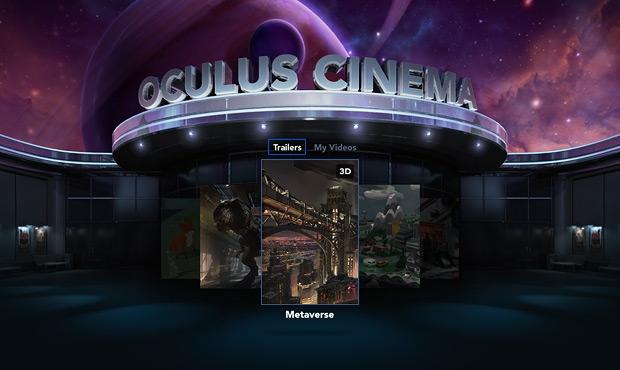 There are four new experiences built by Oculus: Oculus Home, Oculus Cinema, Oculus 360 Videos and Oculus 360 Photos. With the full explanation of these new apps below:
Oculus Home is a simple interface for connecting to the Oculus Store, where you can discover, download, and launch VR content.
Oculus Cinema is a virtual movie theater, where you can playback your favorite 2D and 3D movies in a variety of theater environments.
Oculus 360 Videos and Oculus 360 Photos are experiences that allow you to playback panoramic content in VR.
Related Tags