The VR space is definitely heating up, with Oculus VR wanting to get its Rift headset into as many consumers' hands as possible - but what about Sony's PS4-exclusive VR headset, Project Morpheus?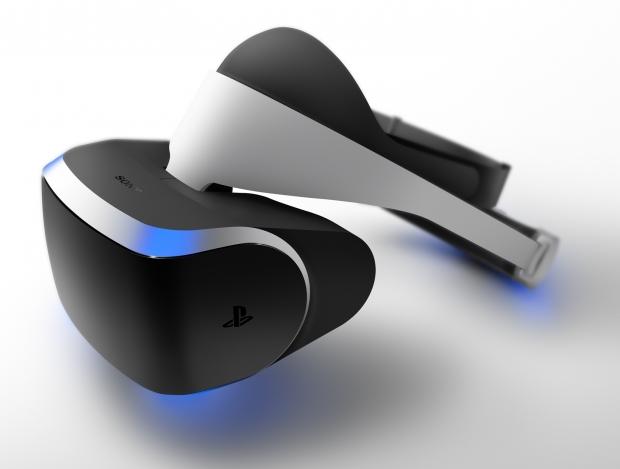 Well, Sony is beginning to tease the specifications inside of its VR headset, something that should arrive with a 5-inch 1920x1080-pixel panel, with 90-degrees field of view. Where it'll get interesting, is that the PS4 game that the VR headset is rendering, will have to be running at 1920x1080 - which nearly half or more of the games on PS4 do not - and at a very high frame rate.
The increased FOV also doesn't help, as there are more things to render because of the higher field of view - so Sony is going to run into a few problems here. Anton Mikhailov, an Engineer from the Magic Lab in PlayStation's R&D group has said: "It is a tricky balance between all of these things. "Essentially, for a given resolution, let's take 1080p. It's a good sweet spot for developers: 1080p/60, it's a target they understand. If you go with 1080p/60, FOV over 100°, the pixel density starts to be quite low. So it starts to be hard to read text, stuff like that. So I feel for 1080p, [FOV of] 90°, 100° is a good sweet spot. If the screen res goes up, you can start to have higher FOVs. So I think there is a balancing game there. We're trying to make the most balanced system we can".
This means that Sony, and game developers, are going to have to make some trade-offs when it comes to the level of detail within a game that works on Project Morpheus. Mikhailov continued: "Frame rate and latency should have really high priority, much more so than � now when you make a game, you can sort of say, 'Oh, I'm going to choose to do a 30fps game because it's more cinematic,' or whatever, or, 'I'm going to cram more graphics into it. In VR, it's not really a choice. You have to go at least 60, preferably higher. It's kind of a new bar. There are new rules you should obey as a developer. Frame rate and latency are really, really important. [...] There is definitely a graphical limit that you can't go lower than".