TweakTown Best of Computex 2013 Awards and Winners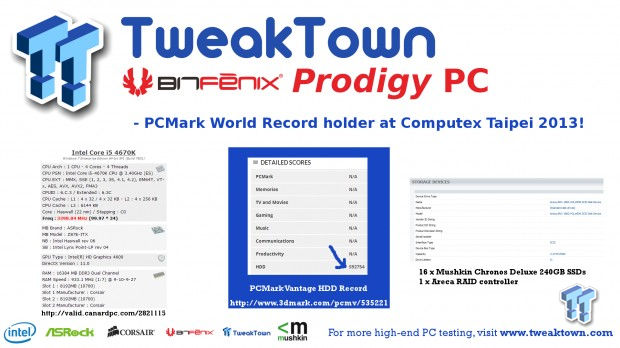 TweakTown has gone out big at Computex Taipei 2013. After all, it is our 14th successive time at the event, so we thought it was high time to do something to 'wow' the crowds, and you, our fabulous readers here on the web.
Not only do we have our Best of Computex Taipei 2013 awards for the best products in certain categories at the show, we also teamed up with BitFenix and other tech companies to build the TweakTown Blue Prodigy PC. We are delighted to announce that it is the current PCMark Vantage world record holder in the storage suite test.
It was during the lead up to Computex that BitFenix announced the release of the blue version of its hugely successful Prodigy computer case, and one that we are fans of around here. That got us thinking - how could we get involved with BitFenix to build some sort of PC based around it? After giving it some thought, we decided to approach the folks at BitFenix to build a system that would break the Futuremark PCMark Vantage world record, right at the show, on the show floor, for everyone to see.
After a few email exchanges, BitFenix were in on the project. We then hit up Intel and ASRock to support us on the CPU and motherboard front - it had to be Haswell and Z87, mini-ITX of course for the Prodigy case. Next up the ever reliable Corsair joined the party and shipped over unreleased RAM, cooling, PSU and some awesome gaming gear (keyboard, mouse and gaming surface). The full specs list is below: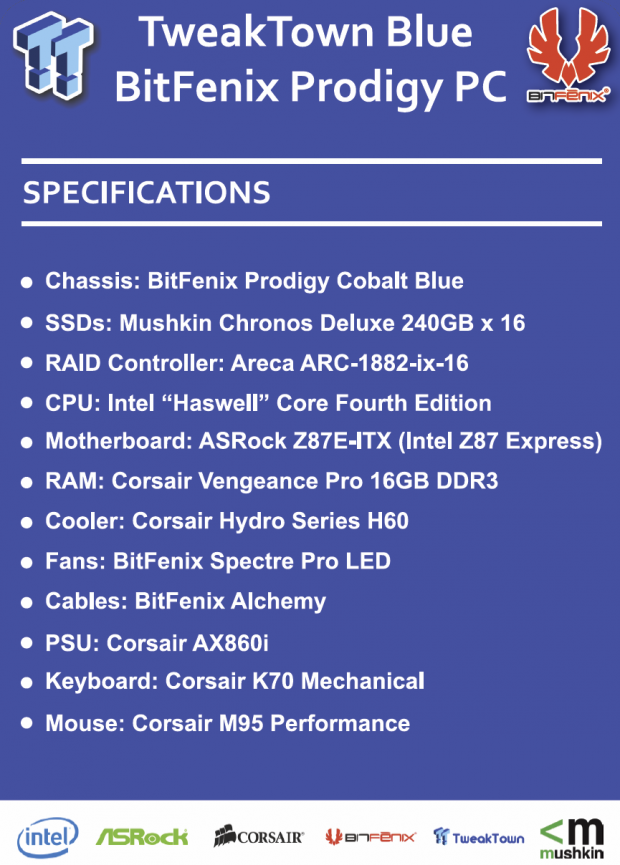 CPU-Z validation is right here. How were we going to break the PCMark Vantage HDD world record, though? That above is an impressive collection of hardware on its own, but it wasn't going to get us to the top. Luckily Chris Ramseyer, our senior consumer storage editor, happened to just have in his lab 16 (yes, sixteen!) Mushkin Chronos Deluxe 240GB SSD drives and a new Areca RAID controller perfect for the job. Total storage capacity is 3.8TB. Naturally, some overclocking and tweaking was also applied to the system to get us to the world record goal.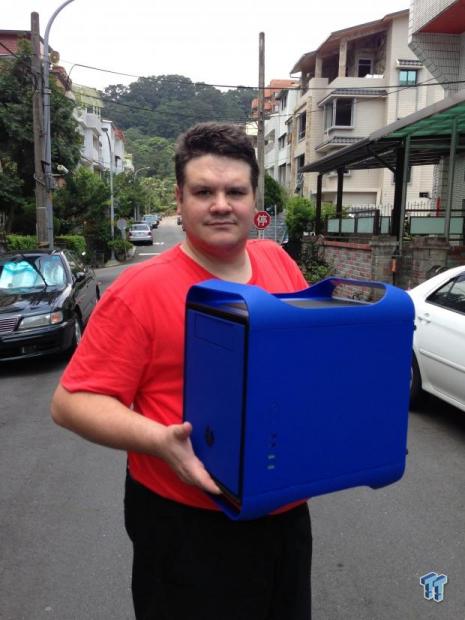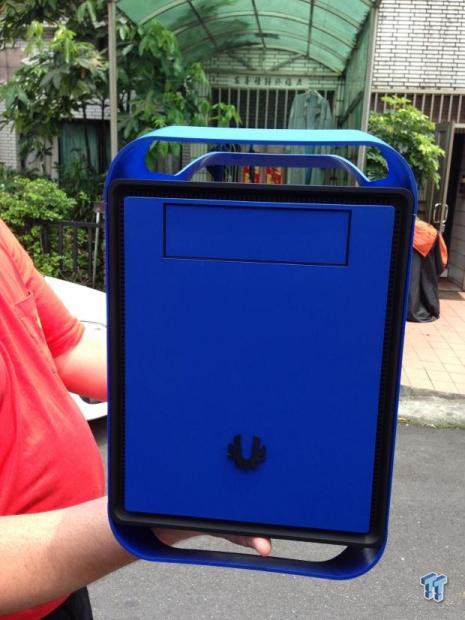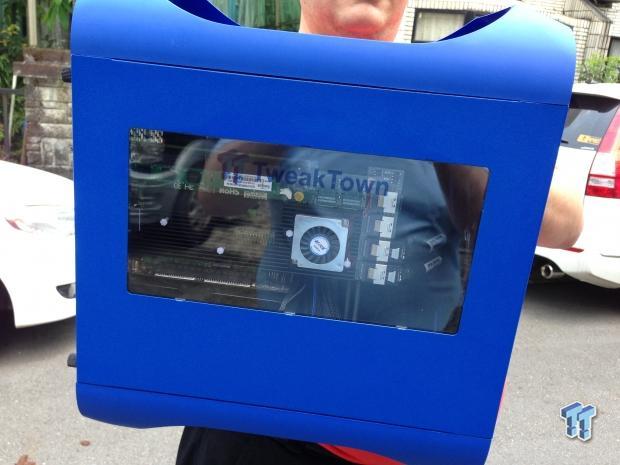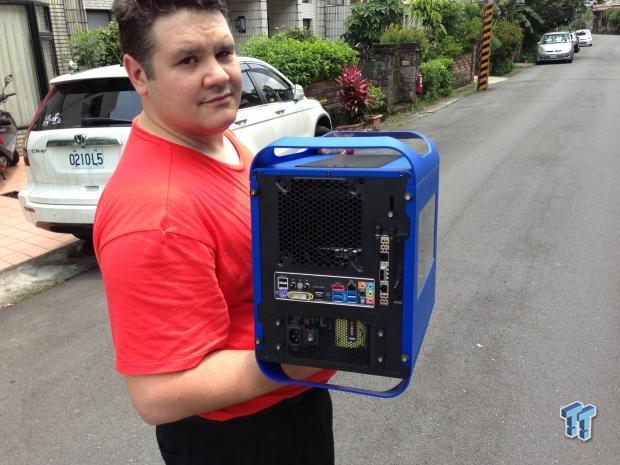 Enough of the talk, right? OK, so let's move onto the main course. We were able to set a new PCMark Vantage HDD world record with a score of 592754.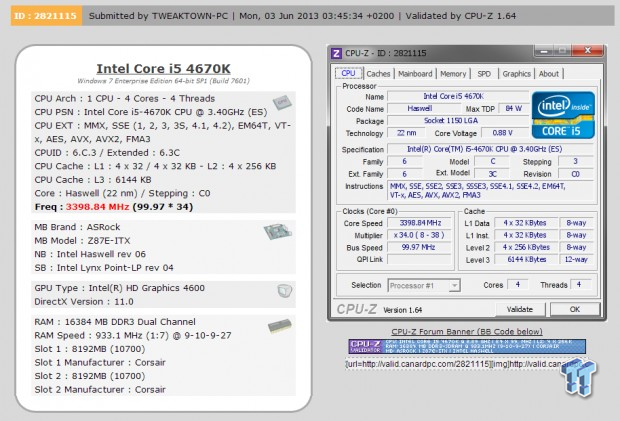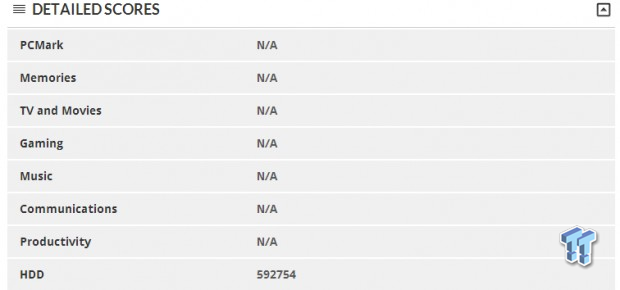 If you want to get a closer look at the TweakTown Blue Prodigy PC, head on over to the BitFenix booth at Computex at the Nangang Exhibition Hall J0409a. The folks at BitFenix are friendly and will be more than happy to talk to you.
We would like to thank Intel, ASRock, Corsair, BitFenix, Mushkin and Futuremark for supporting us on this project. You guys rock! We hope you all enjoyed this article and the system we built - gotta love those amazing performance numbers!
Now... what do we do for Computex 2014 to top this? We'll get back to you on that.