TweakTown's 'Best of Computex 2013' Awards and Winners
This year at Computex Taipei we conducted "Best of Computex 2013" awards where TweakTown editors judged submitted products and selected winners of the hottest new tech products for these prestigious awards.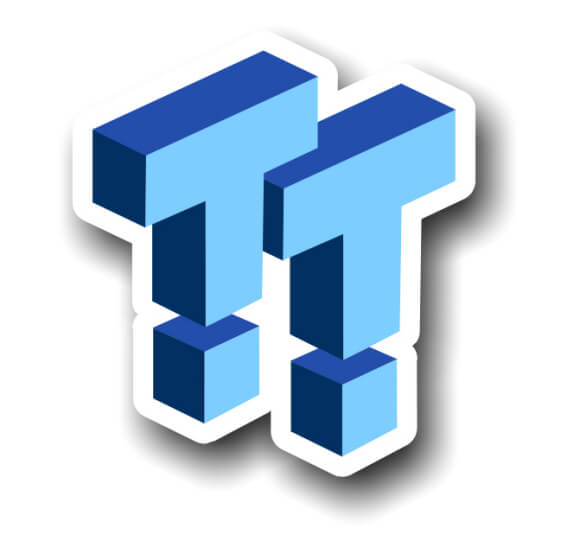 Published
13 minute read time
TweakTown Best of Computex 2013 Awards and Winners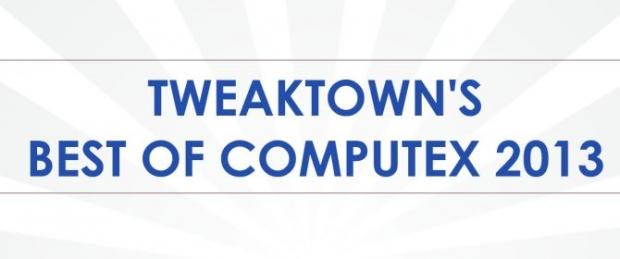 TweakTown attended Computex 2013, the biggest tech trade show in Asia held annually in Taipei, Taiwan for the 13th time in a row this year. We thought it was high time we celebrated the popular trade show with our very own TweakTown "Best of Computex 2013" awards.
In an ideal world, we would have select dozens of award categories, but since this is our first time running this award, we had to limit the categories. Below you'll find the categories TweakTown editors judged for new products at Computex.
CPU

SSD

Memory Kit

Motherboard

Video Card

Case

Cooler

Laptop / Tablet

Gadget

Technology
We started accepting product submissions at the start of May and we are happy to announce we received many in that time since now. We are announcing several winners today, however, since some companies are more tightly lipped than others regarding releasing product information and data before launch, not every category winner will be announced today. Throughout this week of Computex, we will be updating this article with the winners once we are 100% certain that we have seen all new products we need to see, hence enabling us to properly judge a winner. If a category winner has not yet been decided, you'll see "TBA" (To Be Announced) listed for now.
Several TweakTown editors are involved in picking winners for the categories - each editor is handling the category they handle for their regular product reviews here at TweakTown, since each editor is best informed on each of the products belonging to those categories. Starting us off Shawn Baker, he took care of our GPU, GPU, Memory Kit, Motherboard and Video Card awards. Chris Ramseyer being our consumer storage expert selected the SSD winner. Chad Sebring as our chassis and cooling expert handled our Case and Cooler awards. Anthony Garreffa handled our Laptop / Tablet award as our Mobile Devices editor. As a group we collectively decided on the Gadget and Technology awards.
Without further ado, let's begin!
TweakTown Best of Computex 2013 Winner and Notable Mentions - CPU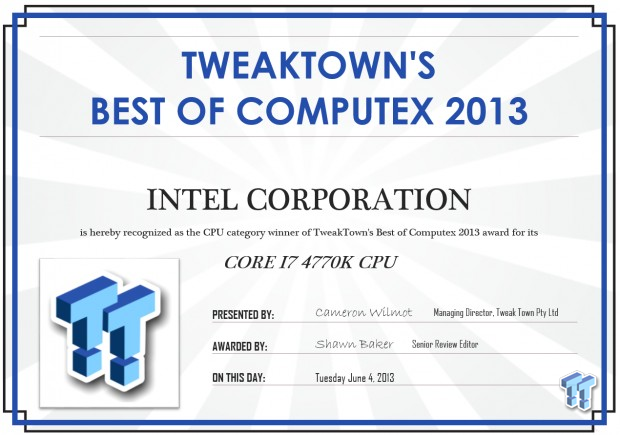 Shawn Baker writes: We select the Core i7 4770K by Intel as the winner of the CPU category. The CPU category was one of the easiest categories to pick as Intel launched the 4th Generation Intel Core processor just before Computex 2013. With four cores and eight threads via Hyper Threading, the 3.4GHz CPU from Intel can be boosted as high as 3.9GHz via Turbo Boost Technology.
While carrying the new Intel HD 4600 graphics integrated into the CPU offering strong improvements over the current HD 4000 graphics seen on the Intel Core i7 3770K, most people opting for the higher-end CPU will no doubt be choosing a dedicated video card. With more performance, less power draw and more overclocking ability, the next generation Intel chip is no doubt going to be making its way into many high-end PC systems in the coming weeks and months.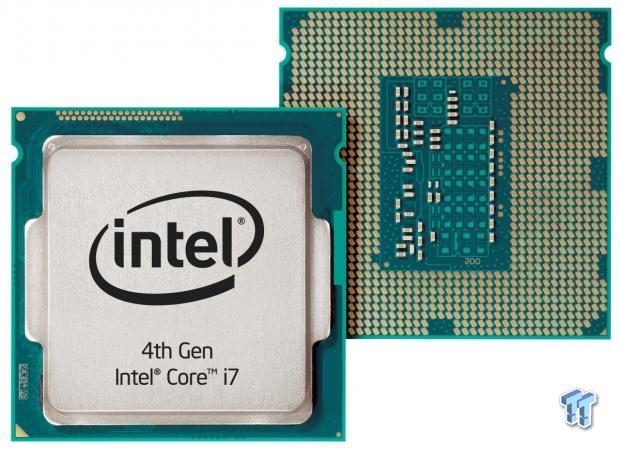 Notable Mentions: While AMD are indeed launching some more APUs during Computex 2013, it feels like the notable mention still has to go to Intel with the Core i5 4670K. Coming in just 100MHz slower than its big brother the Core i7 4770k and lacking Hyper Threading, the unlocked i5 4670K will offer excellent performance, at a more aggressive price point. While in those more CPU intensive tasks that can make full use of the eight threads, the i7 4770K will come out performing stronger, when it comes to tasks like gaming, we'll see both processors perform similar to each other.
TweakTown Best of Computex 2013 Winner and Notable Mentions - SSD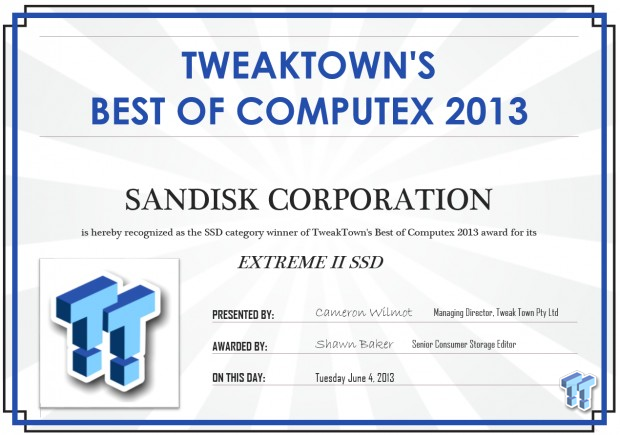 Chris Ramseyer writes: The SanDisk Extreme II is the company's latest flagship SSD and the winner of our Best of Computex 2013 SSD award. Featuring the Marvell 88SS9187 controller and SanDisk's own 19nm ABL NAND Flash with nCache, the Extreme II brings an entirely new experience to power users. nCache technology reduces MLC latency to SLC levels. With each die shrink write latency increases and nCache is SanDisk's home grown solution for fighting back against this trend.
Available in three capacity sizes, 120GB, 240GB and 480GB, the Extreme II increases performance over the Extreme SSD and does it with both compressible and incompressible data. Priced well for a flagship SSD, the Extreme II is a superior next generation product that actually manages to increase performance at a time when others are falling back.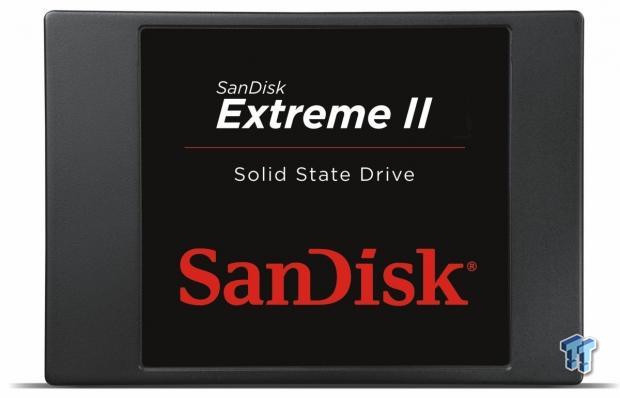 Notable Mentions: First shown at CES in January, the OCZ Vector PCIe won't hit the market till 3Q, but it's easily one of the most exciting SSD products on display at Computex 2013. It's easy to lust after products you don't own, but Vector PCIe is like a super model with all of the specifications you could love.
One of the most interesting aspects of Vector PCIe is the new VCA 2.0 architecture. VCA 2.0 brings SMART and more importantly, TRIM to the (RAID) array on card. This is a feature lacking on competitors' products on the market, and a feature enthusiasts need to keep performance at near fresh out of box levels.
TweakTown Best of Computex 2013 Winner and Notable Mentions - MEMORY KIT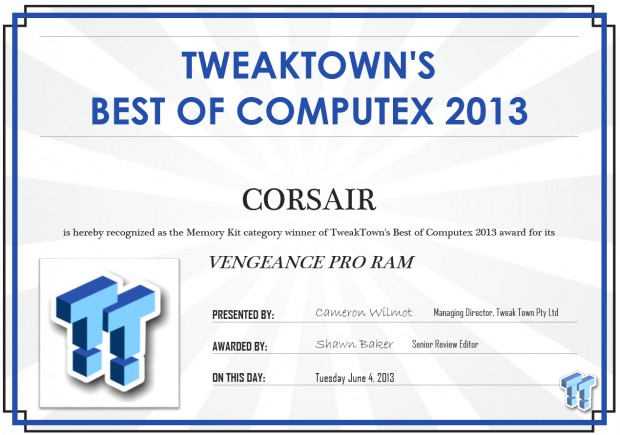 Shawn Baker writes: We select Vengeance Pro CMY16GX3M4A2933C12R by Corsair as the winner of the Memory Kit category. Showing us that you don't have to sacrifice speed for quantity, the CMY16GX3M4A2933C12R kit carries a massive 2933MHz DDR out of the box across four modules at 4GB each giving us a total of 16 GB of memory.
Built with the new Haswell platform in mind, the kit comes with a 12-14-14-36 setup with 1.65v requirement. 2933MHz DDR in itself is a task, but to offer that across a 16GB kit and four modules is a great accomplishment from Corsair. This is not only the RAM we'll be using in our launch coverage of the new Intel Z87 and Haswell platform, but will be used in future motherboard reviews carrying that chipset.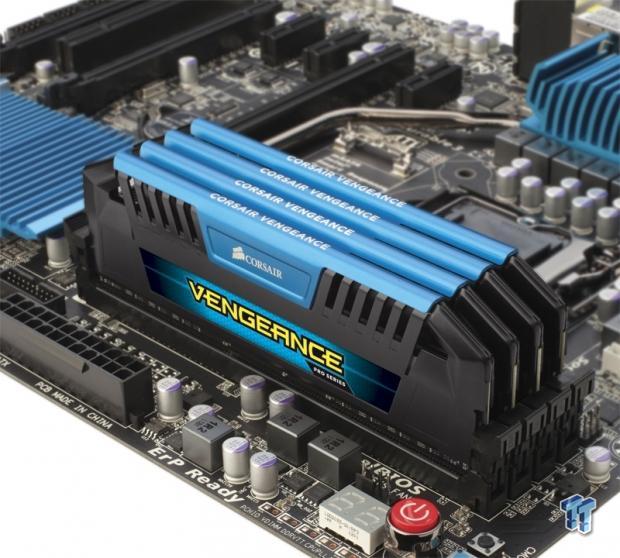 Notable Mentions: Of all the RAM kits that are due to hit in the coming weeks, we can't forget the latest TridentX kit from G.Skill. While carrying the same 2933MHz DDR clock and timings that are ever so slightly more aggressive with a 12-14-14-35 setup (which requires 1.65v) than the Corsair Vengeance Pro RAM, the F3-2933C12-8GTXDG kit carries with it a total of 8GB of memory across two modules.
TweakTown Best of Computex 2013 Winner and Notable Mentions - MOTHERBOARD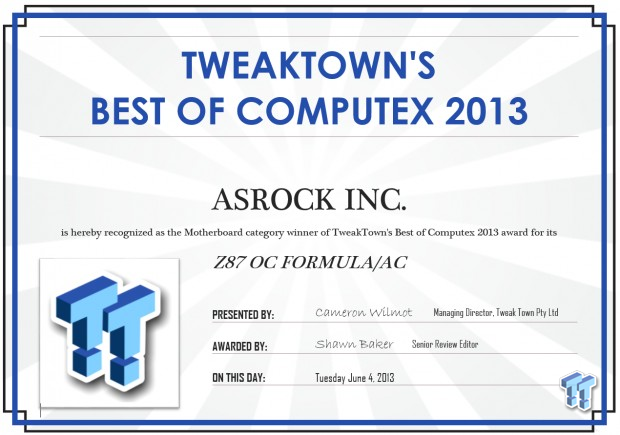 Shawn Baker writes: We select the Z87 OC FORMULA/ac by ASRock as the winner of the Motherboard category. Last year at Computex we got a chance to have a look at Nick Shih's very first motherboard, the ASRock Z77 OC FORMULA and found ourselves extremely impressed with what was on offer. In typical ASRock fashion, they brought together performance and price to create a truly fantastic motherboard that became the center of our testbed for everything RAM related.
The Z87 OC FORMULA/ac brings with it even more than before with four PCIe x16 slots, 802.11ac Wi-Fi, Bluetooth V4.0, 12 Phase Power Design, Premium Alloy Choke, 8 Layer PCB, Nick Shih's OC Profiles, multiple thermal sensors and one of the more interesting features, Waterproofing by Conformal Coating, so even the most extreme overclockers don't have to worry about damaging their motherboard during the most intense extreme benching.
Notable Mentions: Another motherboard that has got our attention that we find ourselves looking forward to testing is the new G1.Sniper 5 from GIGABYTE. The Killer line of boards from GIGABYTE have always impressed us, but with the latest AMP-UP Audio feature being offered, GIGABYTE have helped create a motherboard that we're extremely looking forward to testing, but there can only be one winner.
TweakTown Best of Computex 2013 Winner and Notable Mentions - VIDEO CARD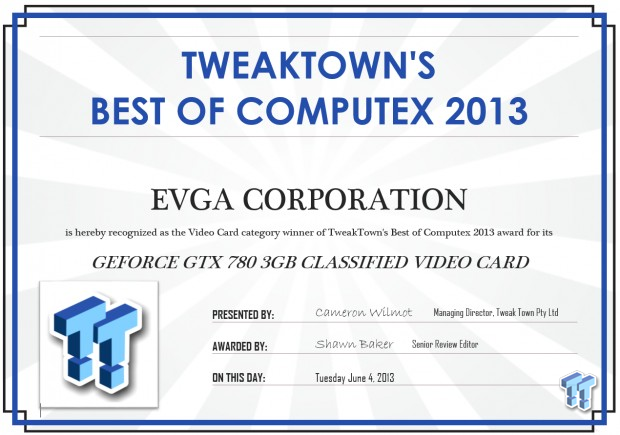 Shawn Baker writes: We select the GeForce GTX 780 3GB Classified by EVGA as the winner of the Video Card category. Recently we got a chance to look at the EVGA GTX 780 3GB SuperClocked and found ourselves quite happy with what EVGA was offering, especially when it came to the new dual fan ACX Cooling solution, which did a wonderful job of keeping the GPU running at a very good temperature.
The custom designed "Classified" version beings with it a 14 + 3 Power Phases design, Dual BIOS support along with an upgrade to a dual 8-pin PCIe power connector setup. Together this all helps provide the ability to achieve higher clocks than just your standard reference designed version. Combined with the ACX Cooling solution, EVGA have one of the strongest valued single GPU solutions for anyone wanting some serious 3D gaming power.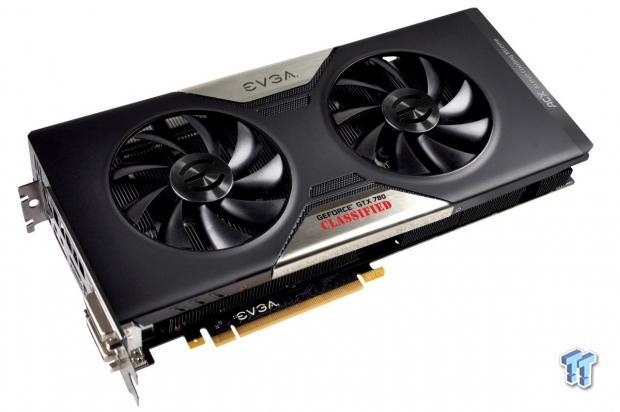 Notable Mentions: A video card that has grabbed our attention is the upcoming Atomic Radeon HD 7990 from Sapphire. With its own water cooling system and three 8-pin PCIe power connectors to run this beat, the upcoming model from Sapphire is sure to offer some serious gaming performance. No doubt one of the biggest impacts of the model, though, will be on your wallet. If you're on the hunt for a seriously powerful dual GPU video card, this is no doubt going to be one product you should keep an eye out for soon.
TweakTown Best of Computex 2013 Winner and Notable Mentions - CASE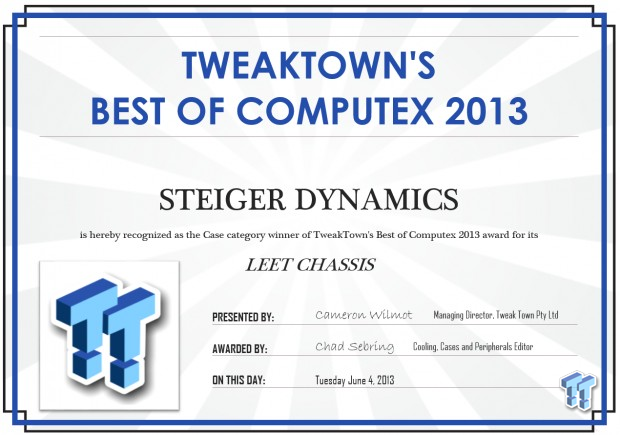 Chad Sebring writes: I would like to award Steiger Dynamics with the Best of Computex 2013 chassis segment. If you have yet to lay your eyes on the LEET chassis from them, I strongly suggest you do so. Steiger Dynamics in my mind has made one of the sexiest and feature rich chassis to come to market in quite some time. While the chassis is going to set you back with a starting price of $789, you will be hard pressed to find anything this sleek and sexy, while it still tends to every need of a system builder.
In this chassis, the LEET only uses aluminum components, and the front and sides are made from one piece of extruded aluminum to help leave the chassis with great structural integrity. You have the choice to grab one of these in black or in a natural silver, both are brushed in their finish, and both offer a FingerVU 700M touch-display that measures 88mm by 480mm centered in the front. The LEET can also house anything up to an E-ATX motherboard; it fits 11-inch video cards, allows for plenty of drive bays, has a removable motherboard tray, and even accommodates water cooling inside of the unit. There is also a full list of optional equipment to go along with the LEET chassis.
Considering the overall design is based more for the HTPC market, I see this as more of an elegant and sophisticated CM HAF XB, it also offers a top panel window, and we all know an HTPC doesn't need this nor would it likely ever be seen. For those that want to spruce up the build Steiger Dynamics offers choice of a gold or silver logo, the window is optional, LED lighting, PSUs, cabling, ton of cooling options including loop components that are made specifically to fit in this chassis, optional front I/O panel, parts, and a remote control. In my opinion Steiger Dynamics and their LEET chassis is unstoppable, and will likely flood the web soon with plenty of mods.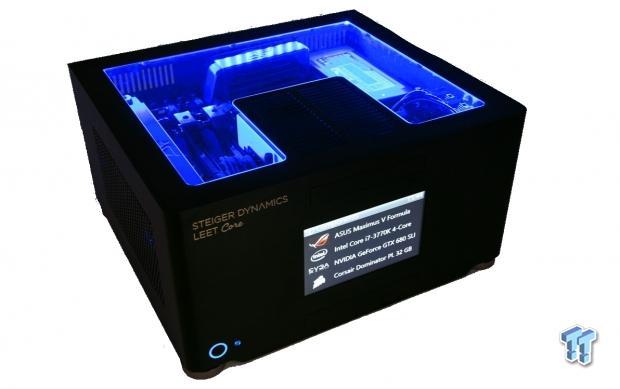 Notable Mentions: As for the runners up, Corsair came out with an interesting concept in the AIR540 chassis. While offering the typical square chassis, both the outside and inside are not what you would typically see. I like that they separate the motherboard tray and allow users to stock storage and optical drives behind it. While the chassis may be much wider than normal, you will find a much cleaner looking build from the front, while behind the scenes this full-ATX chassis will house a full system and allow users to hide everything in the back. Both the inside and the outside of the chassis are what I would consider outside the normal realm of cases, and is why Corsair gets an honorable mention.
The other case that I would like to give an honorable mention to is InWin and their D-Frame. I know we all saw this at CES, but I am sure it will be all over Computex with all of the various companies builds being showcased in them. The reason I believe that InWin has what it takes, is once they got over making the somewhat "childish" cases I always hammer them for in the past, when they think outside the box, boy do they go way out of the box. With a motorcycle inspired, tubular, open air chassis that looks so good and works so well, I just couldn't pass over a mention of this product.
TweakTown Best of Computex 2013 Winner and Notable Mentions - COOLER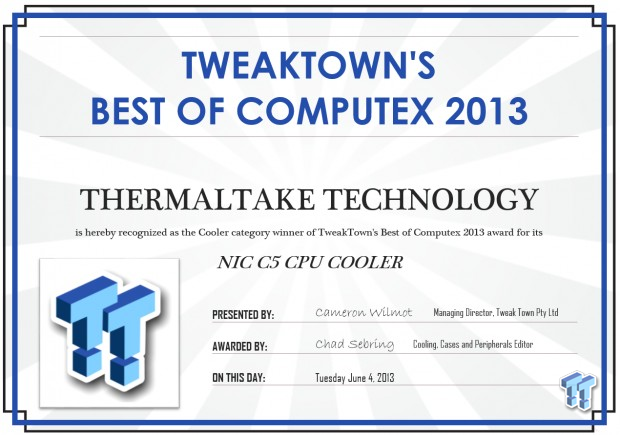 Chad Sebring writes: As many of you know, cooling has pretty much hit a wall of efficiency, and is really going to take a new leap in technology to be able to make me really sit back and say "wow, this is an amazing cooler!" What we do have around is some very large air coolers, AIO units, and even some super loud smaller towers that can do everything the "big boys" can. So, what drew me to award Thermaltake with the best cooler for Computex 2013 for their NiC C5 CPU cooler?
To me it is all in the details. Designed by an overclocker for overclockers, you can see where the personal touches all come into play. First Thermaltake start with an average sized single tower design that is super easy to mount to any motherboard. They then wrap the tower with a shroud to take advantage of all of the air flow the pair of accompanying fans produce. The pair of fans simply slide into the shroud to allow users easy access to swap fans on a whim, as well as being able to easily clean the fins after extended use.
Along with the NiC C5 placing in the top five of all air coolers I have ever tested, this cooler, by its namesake, 'No Interference Cooler', means that you have plenty of room for memory in all of the DIMM slots. You can get to all the surrounding screws and power plugs with ease, and it won't run into the video card or interfere with motherboard heat sinks, making the NiC C5 not only a great performer, but the feature set makes it one of the best air coolers money can buy that will fit on any motherboard without issue.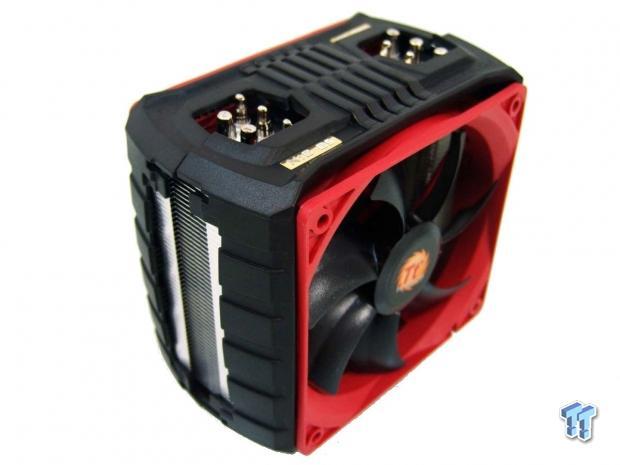 Notable Mentions: Getting an honorable mention in cooling is Noctua. With the newest series of coolers to hit the market, Noctua took a different approach to getting to the top of the charts. Here again we have a single tower, but these coolers are shipped with only one fan. The NH-U14S more specifically shows that you don't have to make your ears bleed to get good performance in cooling.
Quite the opposite in reality as this cooler is easy to install, has some memory clearance issues, but once you put a second fan on this cooler, you get right behind the performance levels of the NiC C5, but with little more than a slight hum if these fans are drawing 12V, otherwise once the NH-U14S is in the chassis, you will be hard pressed to hear anything, and you just get to enjoy the silence and cool temperatures being reported.
TweakTown Best of Computex 2013 Winner and Notable Mentions - LAPTOP / TABLET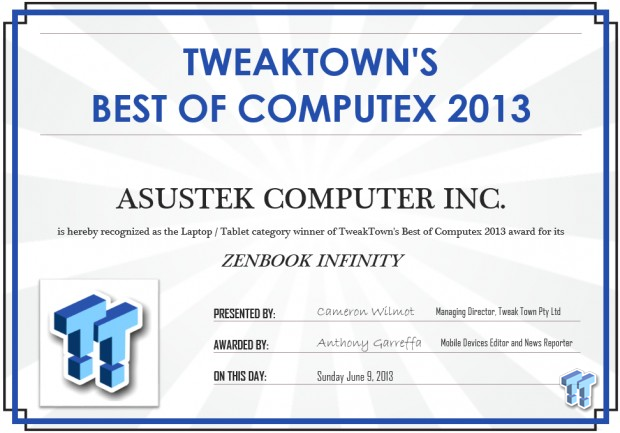 Anthony Garreffa writes: Picking the TweakTown Best of Computex 2013 winner for the laptop / tablet category was hard, as there were a few good products that are worthy of such an award. We decided to give the gold medal to ASUS' barely teased Zenbook Infinity, which not only looks incredible, but it should be able to steal itself a chunk of consumers away from the likes of Apple.
The Zenbook Infinity is ASUS' new bad boy, and while the information on it is quite low, we know to expect something magical from it. I'm a huge fan of its aesthetic design, and ASUS should be cramming in a high-resolution display to compete against fellow high-res products like Toshiba's Kirabook and Apple's Retina MacBook Pro.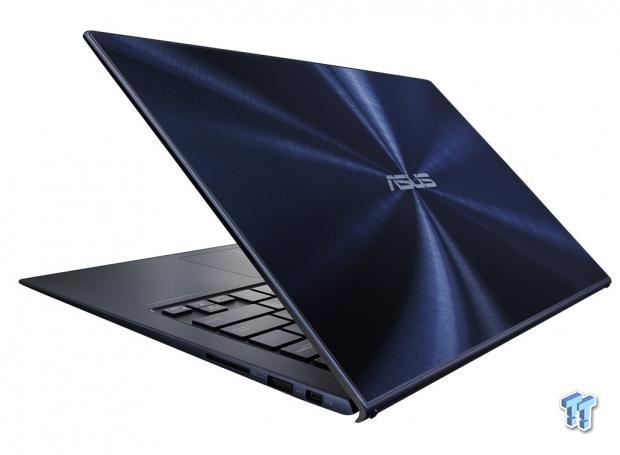 Notable Mentions: Acer makes the Notable Mention, and for many reasons - it is a great device, but it just doesn't take that extra step to battle the Zenbook Infinity from ASUS. The Aspire R7 laptop features a special hinge that makes it a laptop, tablet and display in any way, shape or form.
It has a high-res 1920x1080 screen which looks beautiful thanks to its 15.6-inch panel and some great specs to match. We don't quite climb to Intel's fourth-generation Haswell processor, instead Acer use an Ivy Bridge-based Core i5 processor. We do have 6GB of RAM and 524GB of storage (flash and mechanical).
TweakTown Best of Computex 2013 Winner and Notable Mentions - GADGET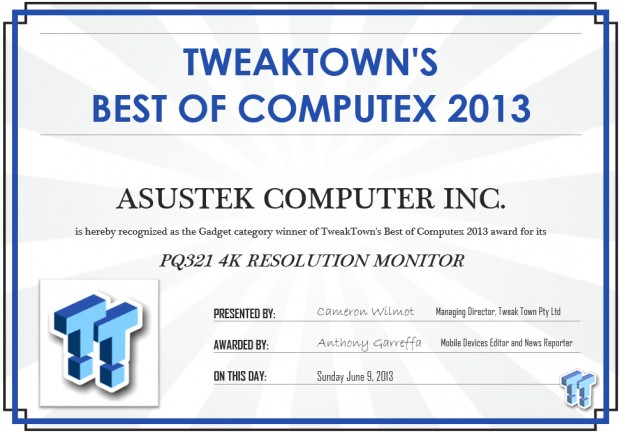 Anthony Garreffa writes: Gadgets, we all love them, but what takes the cake? ASUS' beautiful 4K monitor. It was a thing of beauty and over the coming years 4K (or Ultra HD) is going to become a way of life for more and more of us as prices drop and new models get released. The truth is, I'm a huge high-res fan and ASUS kinda surprised me by teasing this before Computex, but seeing it in person gives me an entire new perspective.
I can't wait to have one on my desk, and test out how multi-GPU's play with the 3840x2160 resolution, which is sure to stress out 3 or even 4-way GPU setups. This is something that I know many of you will like to see, and don't you worry, we have your high-resolution backs here at TweakTown.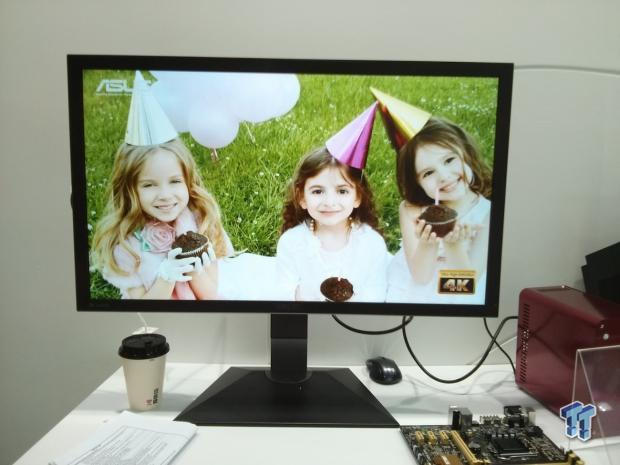 Notable Mentions: Chris Ramseyer writes: A lot has led up to this moment, but we still have a while to go before we see consumer SSD's pushing 1,800MB/s. mSATA was the primer, SATA NGFF starts the ball rolling, PCIe 1 and 2 lane build the momentum and finally, PCIe 4 lane delivers the good.
This is a glimpse into the future, but shown at Computex 2013 at the ADATA booth. The ADATA XNP280E was shown with enterprise products, but what's enterprise today is tomorrow's consumer. In this case though, we're have to wait for 4 lane goodness to hit enterprise first.
TweakTown Best of Computex 2013 Winner and Notable Mentions - TECHNOLOGY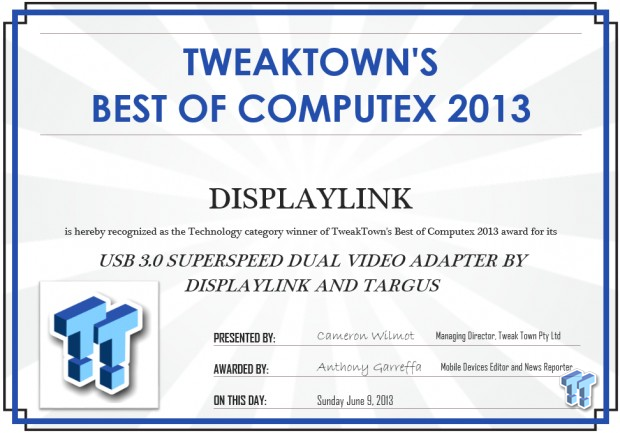 Anthony Garreffa writes: DisplayLink had hands-down some of the best technology shown off at Computex. Before walking in the door of their suite at the W hotel in Taipei, I did not expect to see what I was about to see. The USB 3.0 SuperSpeed Dual Video Adapter by DisplayLink and Targus was truly unbelievable, and it felt like some of the most refined, perfect work I've seen to date.
Four screens from a single MacBook Air? In the words of Austin Powers, YEAH BABY. From the outset, DisplayLink had me hook, line and sinker and I'm truly excited to see where they can go. I have total confidence their technology is going to do some truly stellar things going into the future.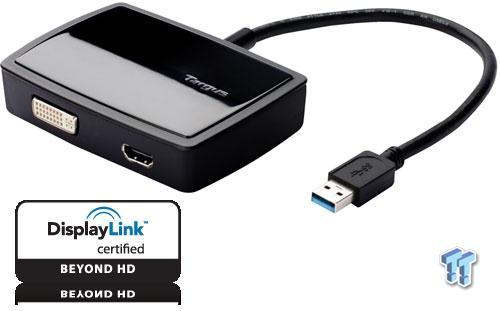 Notable Mention: SlimPort, from Analogix, is another great product that manages to be small, but crams in some incredible technology. It "just works" which is something I love to see. At the end of the day I'm just a consumer too, and for me the entire ease of use is a huge thing.
You and I don't want to spend half an hour setting a cable up, adjusting settings and what not, we just want to plug it in and go. Analogix give you the ability to do this with their SlimPort cable, and it will be a big part of my life from now on.
A very big congratulations to all of the winners of our first annual Best of Computex awards! See you again in June 2014, likely with even more product categories.
Would have you judged the winning products differently? Tell us in the comments below - everyone is entitled to their opinion!
PRICING: You can find products similar to this one for sale below.

United States: Find other tech and computer products like this over at Amazon.com

United Kingdom: Find other tech and computer products like this over at Amazon.co.uk

Australia: Find other tech and computer products like this over at Amazon.com.au

Canada: Find other tech and computer products like this over at Amazon.ca

Deutschland: Finde andere Technik- und Computerprodukte wie dieses auf Amazon.de
We openly invite the companies who provide us with review samples / who are mentioned or discussed to express their opinion. If any company representative wishes to respond, we will publish the response here. Please contact us if you wish to respond.