Rightware Basemark X Tested on Several Popular Mobile Devices
Futuremark last week, Rightware this week - Basemark X wants to melt your smart device with its benchmarking stress. Let's take a look at this new mobile benchmark.

Published
4 minute read time
Introduction and First Look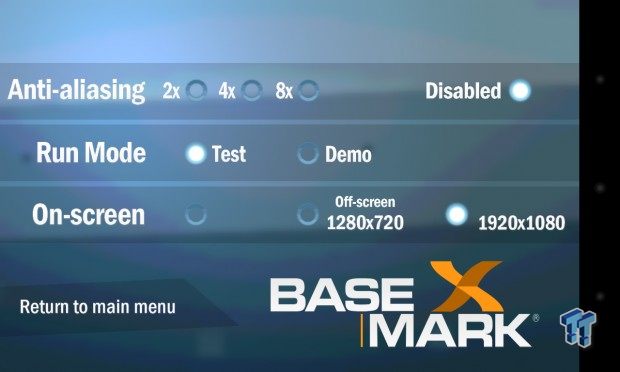 The past week has been quite crazy in my lab here in Australia. Last week I thrashed my devices with Futuremark's new 3DMark for Android, this week Rightware have given out Basemark X. Basemark X strays from the competition in that it is ready for all devices - iOS, Android and Windows Phone.
This gives us some room to move in terms of what we can show you in our results, where we can finally throw Apple's latest and greatest smartphone - the iPhone 5 - into the same ring as the Android-based devices. This has me excited, as I've been waiting a while for this day to come. And here we are.
Rightware have been on the scene for a while, and you're most likely familiar with their other products such as Basemark ES 3.0. Basemark X is an entire new ballgame for them, something Rightware will use for a long time to come.
Rightware have gone with a landscape UI for Basemark X, with the entire application never going into portrait mode at all. It gives the UI more space to move, but it feels weird to be using an application purely in landscape that isn't a game.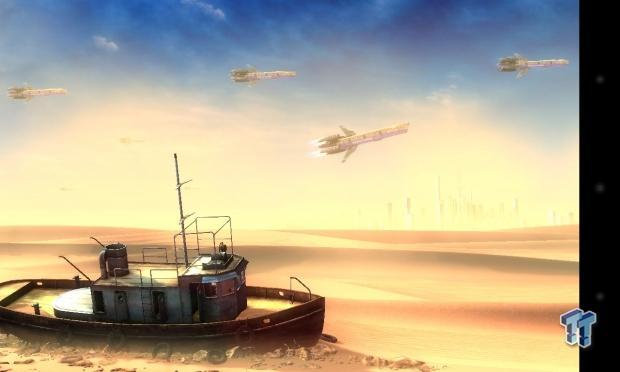 It doesn't prohibit Basemark X from any functionality, but I would've liked the option to use the benchmarking software in portrait if I wanted to. Let's move on and take a closer look.
Letting Basemark X Make Our Devices Sweat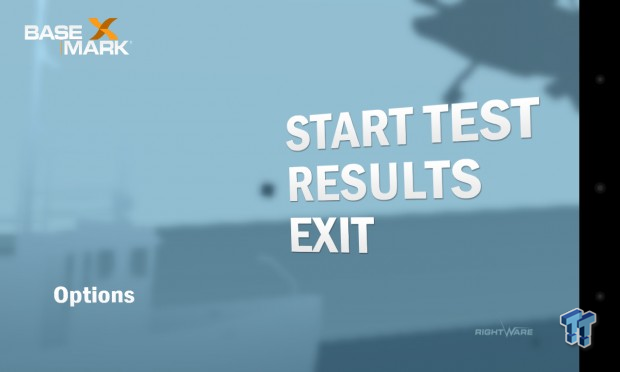 Once you've opened up Basemark X, you're greeted with a simple user interface. There's the Basemark X logo in the top left, the bottom left has 'Options' and to the right we have the following three options: Start Test, Results and Exit.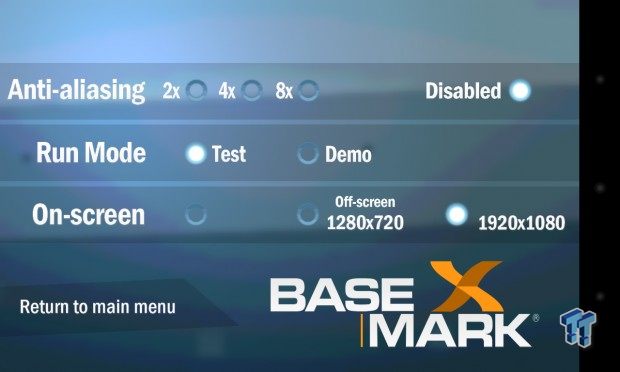 Jumping into Options, we find a bunch of graphical options we can play with. The top options let you play with the anti-aliasing settings, which can be either 2x, 4x or a stressful 8x - lastly, anti-aliasing can be completely disabled.
The second option we have here is the Run Mode, which can be set to Test for benchmarking, or Demo to take a look at it. The last option we have is On Screen. This option is the most important, where you can choose the resolution Basemark X will be run in. On-screen will run Basemark X at your devices' on-screen resolution - which varies from device to device. There are two other options, which we prefer - off-screen 1280x720 and 1920x1080.
These options are the most logical choice for reviewers, as it pits devices against each other in a much fairer way.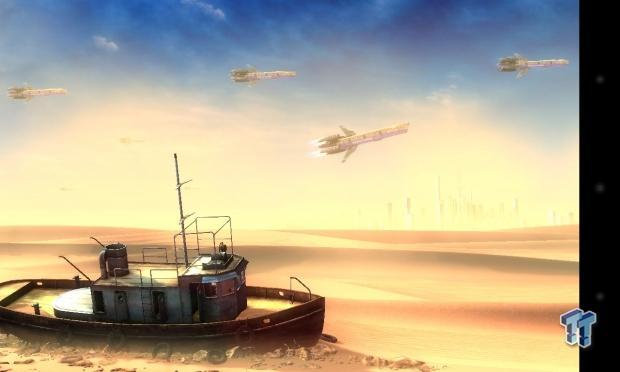 Back to the main menu we go, and we'll take a look at the Results screen. This is a simple menu that shows you the results of the benchmark you've just run, so depending on how you've benched your phone, you'll be displayed with your two results - on-screen and off-screen.
In the top right of the Results screen is a tab for 'go to Powerboard', which is Rightware's comparison list. You can see what other devices are scoring, which is nice. I would've loved to have seen some more social integration, which 3DMark for Android has - so I feel Rightware has some growing to do with Basemark X, but I guess it's still early days.
Benchmark Results With Basemark X and Final Thoughts
Benchmark Results With Basemark X
Let's take a run through Basemark X and see how a bunch of the latest and greatest smart devices perform. We've got the LG/Google Nexus 4, ASUS/Google Nexus 7, Apple iPhone 5, Samsung Galaxy Note II and Sony Xperia Z to play with.
We're going to run Basemark X in three resolutions, all of which we'll run off-screen: 720p, 1080p and the uber-stressful 1080p with 8x anti-aliasing. The results, as you're about to see, are interesting.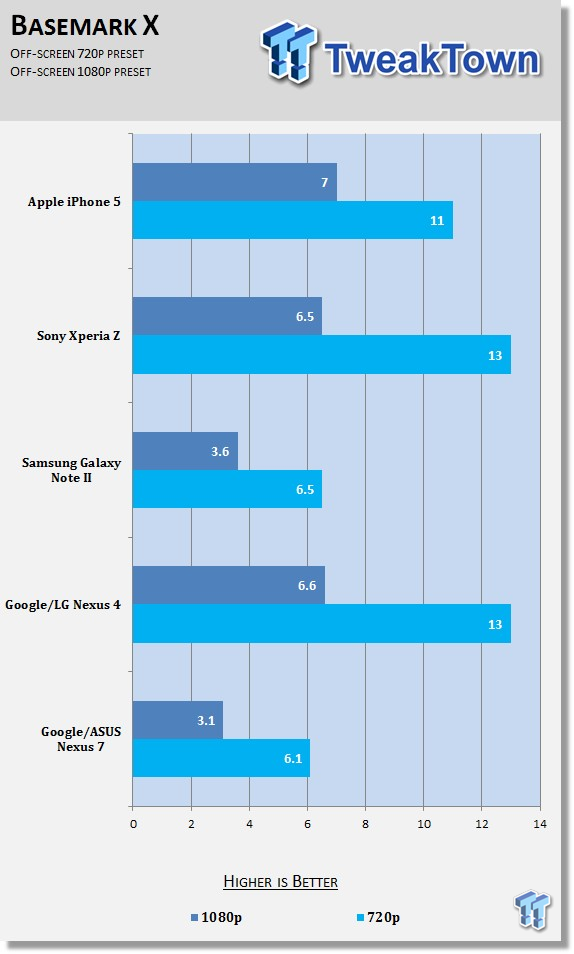 You can see from our results that Sony's Xperia Z trumps the lot, not by much as the Nexus 4 is on its heels, but it still comes out on top.
Samsung's Galaxy Note II does not like these latest benchmarks - 3DMark for Android and now Basemark X - it just gets slapped around like a second hand phone. 6.5 FPS in 720p? Really? Nearly half the score of the Xperia Z, and the much cheaper Nexus 4 - this isn't good for Samsung.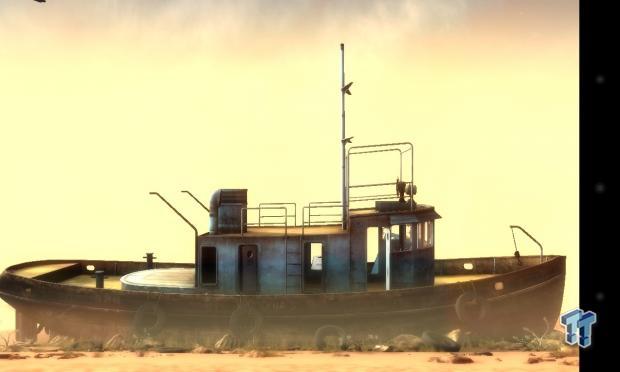 Something we were able to do with Basemark X is test it against Apple's best smartphone phone on the market, the iPhone 5. It holds up surprisingly well, showing that brute force hardware isn't the only thing that makes benchmark numbers. It would be interesting to see Android on an iPhone and visa versa. I think this sentence alone would have Apple send me a patent lawsuit in the mail.
We did have some issues with the anti-aliasing part of our benchmarks, but Rightware have acknowledged the AA issues, something that should be hopefully fixed as Basemark X reaches a smart device near you, or at least shortly after. They basically recommend that you manually observe if AA is turned on when you enable it, as some have been reporting that even after you enable it, it doesn't always turn on in the benchmark.
Final Thoughts
Rightware have something great on their hands with Basemark X, a stressful benchmark tool that is versatile thanks to it being capable of running across multiple mobile operating systems. This gives us a chance to directly compare Android devices against iOS or Windows Phone devices.
I was really surprised at the utter lack of performance the devices were able to sweat through with, barely breaking double-digit frame rates most of the time.
These new benchmarks we've been lucky enough to be graced with are definitely pushing our devices against the wall, front first, and just looting them of their possessions and throwing them to the ground like daylight robbery.
What I'm most interested to see is future devices, such as Tegra 4i-based devices, and how they run through Basemark X.
Rightware, thank you for giving me yet another stress testing app to give my smart devices a run through. Basemark X will become part of our mobile device reviews here at TweakTown.
PRICING: You can find products similar to this one for sale below.

United States: Find other tech and computer products like this over at Amazon.com

United Kingdom: Find other tech and computer products like this over at Amazon.co.uk

Australia: Find other tech and computer products like this over at Amazon.com.au

Canada: Find other tech and computer products like this over at Amazon.ca

Deutschland: Finde andere Technik- und Computerprodukte wie dieses auf Amazon.de
We openly invite the companies who provide us with review samples / who are mentioned or discussed to express their opinion. If any company representative wishes to respond, we will publish the response here. Please contact us if you wish to respond.