ViewSonic 27-inch 4K LED Monitor (VP2780-4K) Review
After a huge amount of high refresh rate, gaming-focused monitors, we take a step back and look at the ViewSonic VP2780-4K.

Published Sun, Feb 14 2016 1:20 PM CST
|
Updated Tue, Nov 3 2020 6:58 PM CST
Introduction, Quick Specs, and Availability & Price
One of the latest displays from ViewSonic is the VP2780-4K, which is an IPS-based 4K monitor - but is it worth your money? Well, that's what we're here to find out. In a market filled with gaming displays, ViewSonic bucks the curve continuing to release a slew of displays in various markets.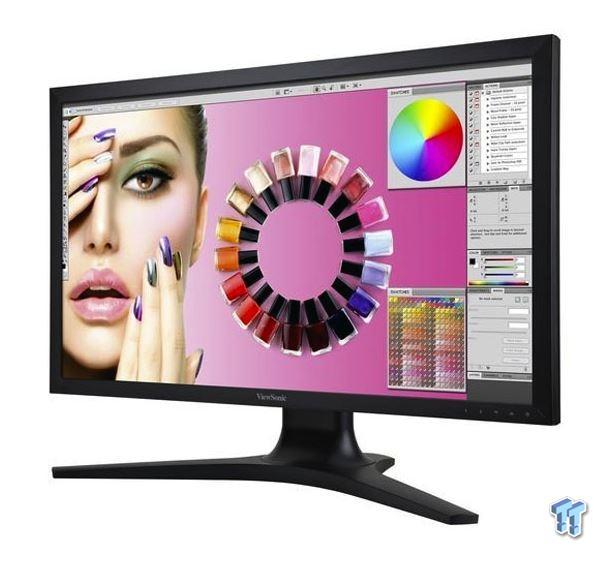 The ViewSonic VP2780-4K could be of interest to the professional market, thanks to its 10-bit color - thanks to an 8-bit native panel with frame rate conversion. It doesn't sport the Adobe RGB gamut, but it does include a built-in input matrix that supports up to four simultaneous sources going into it - perfect for monitoring multiple camera feeds, and more.
So while we won't be grading it too much on its gaming performance, we'll look at it from a different perspective. Let's dive into the rest of the review!
Quick Specs
The ViewSonic VP2780-4K is a 27-inch 4K display with a native resolution of 3840x2160, a refresh rate of 60Hz, splashed onto an IPS-based panel for beautiful colors and viewing angles. We have 2 x DisplayPort, 2 x HDMI 1.4 (w/MHL), and 1 x HDMI 2.0 for display connectivity.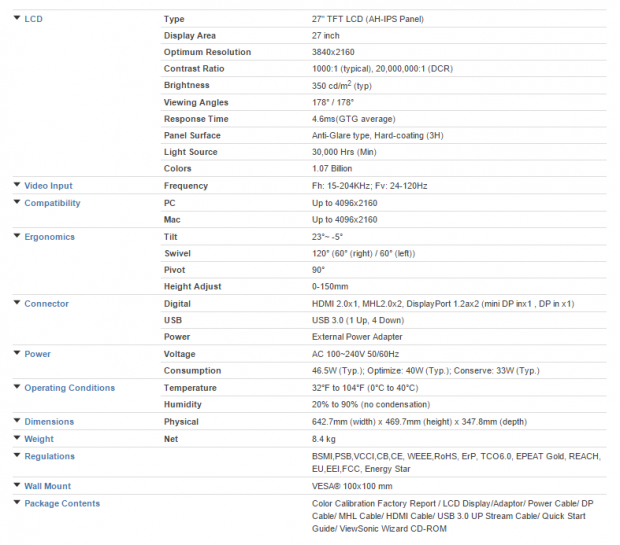 There's also a 3.5mm headphone jack on the display, as well as 4 x USB 3.0 ports to boot.
Availability & Price
ViewSonic has the VP2780-4K listed on Amazon for $699.99 right now, down from its list price of $1091 - when it launched a few months ago, it was hovering at around $900 - so $700 isn't too bad for what you're getting here.
Packaging & Detailed Look
Packaging
For a $699 screen, the VP2780-4K comes in a super-drab box.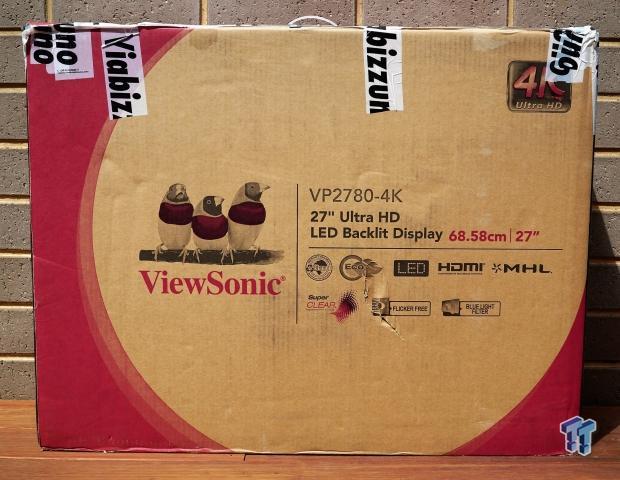 It's plain, and brown.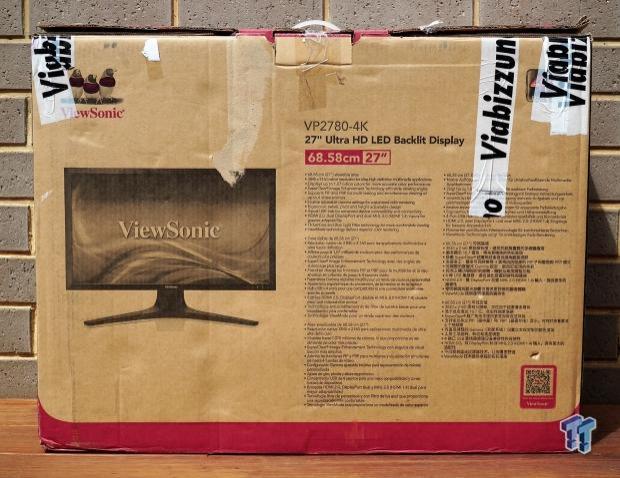 And that's all there is to say about the packaging.
Detailed Look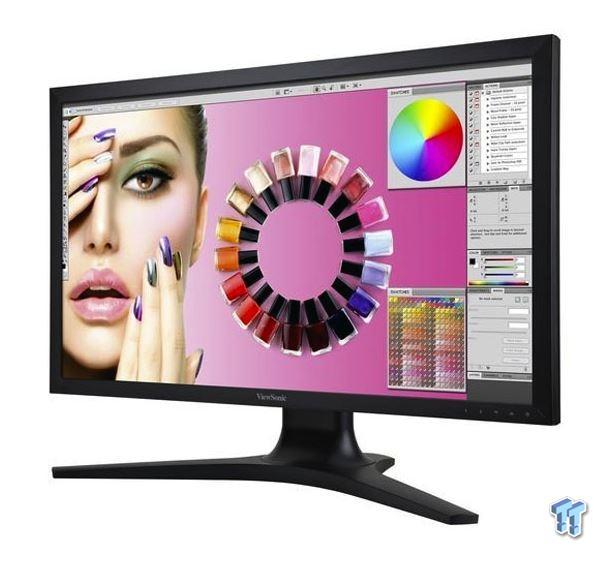 As for the VP2780-4K itself, it's an attractive monitor. Out of the box, the front of the screen can be enjoyed with its matte black finish, with no gloss in sight.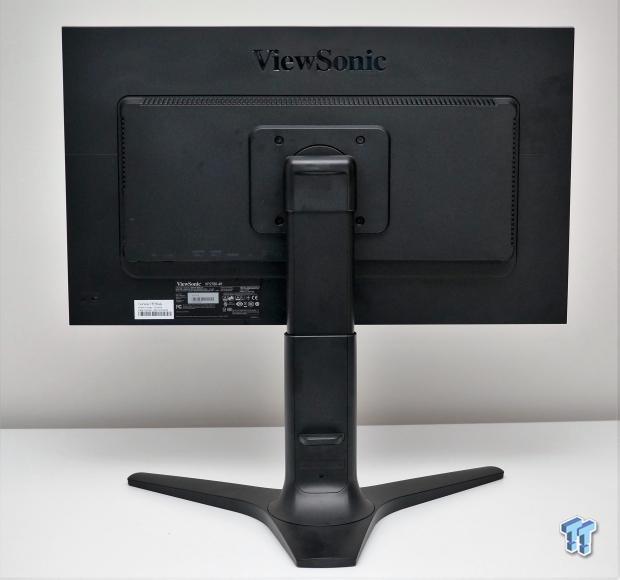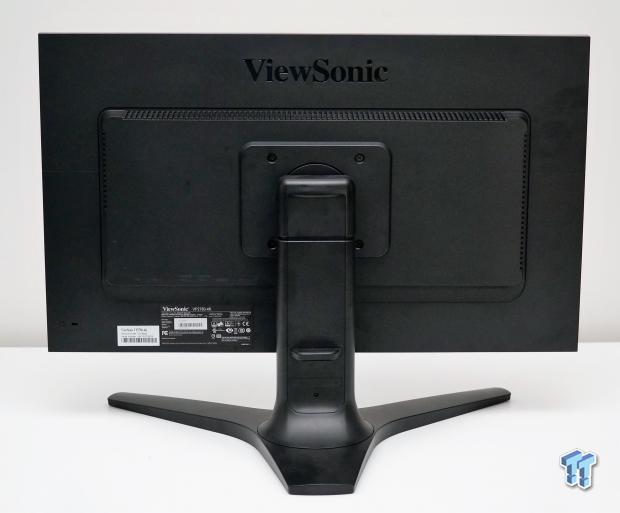 Around the back of the display, we have a great stand that allows for height adjustment - something I was using quite often.

Here we have the connectivity on the VP2780-4K, with a USB 3.0 host port, 2 x USB 3.0 ports, 3 x HDMI ports, a full-sized DisplayPort port, and a miniDP port to boot. Next to that, we have the 3.5mm audio jack, and the power connector.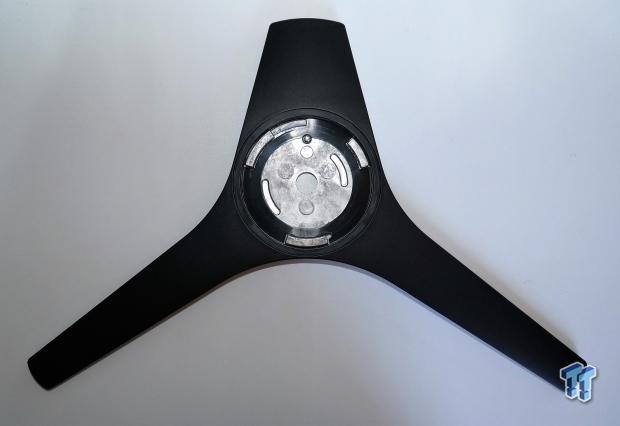 This is the stand, which is actually quite sturdy - it doesn't look like much, but it holds the monitor in place like a champion.
Test System Configuration
Our Setup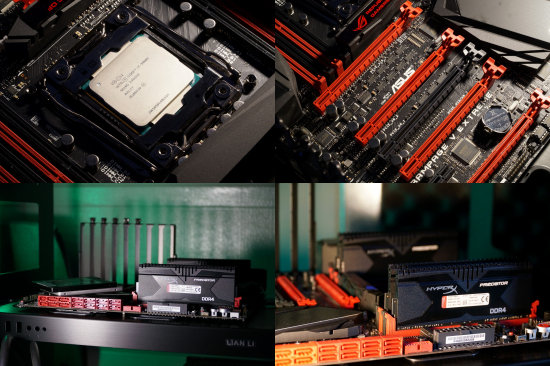 For our monitor reviews, we're using a different PC to our VGA benching PC. We're using the latest Skylake-powered Core i7-6700K processor mixed with a GIGABYTE Z170X-Gaming 7 motherboard. We've got a bunch of Kingston and be quiet! hardware inside of the system too, with a kick-ass M.2-based SSD and super-quiet cooler and case rounding out an awesome gaming PC. The perfect system to test monitors on.
Anthony's Monitor Review Test System Specifications
Everyday Use & Gaming
Everyday Use
As usual, I set up the ViewSonic VP2780-4K on my desk and used it for around two weeks with general use and this time - only light gaming. For the general use, I watched Netflix on it, worked on it (reading and writing through Word/Chrome all day) and light Photoshop use.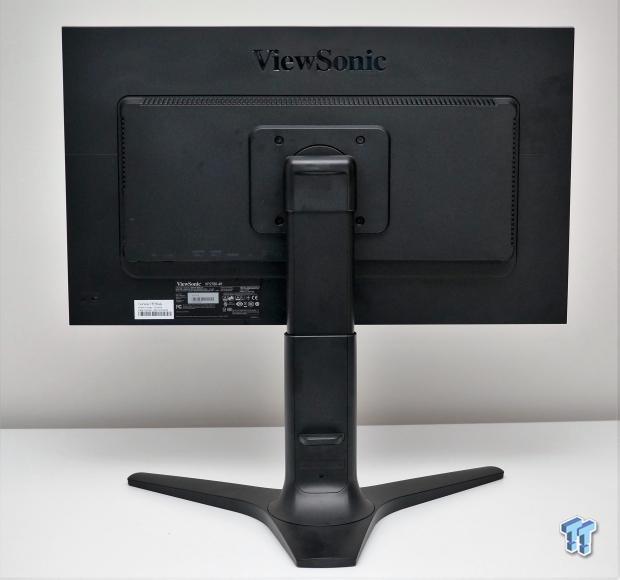 The IPS panel on the VP2780-4K is gorgeous, with ViewSonic pushing this towards the professional market - and rightly so.
During my two weeks with the ViewSonic VP2780-4K, I loved the panel for its color reproduction and sharpness - but after testing out a slew of gaming-orientated monitors, the VP2780-4K didn't do much in the way of excite me.
The adjustable stand was great, as I was able to throw the VP2780-4K into portrait for some portrait work, and swivel it down to landscape once I was finished, in a breeze. The additional USB 3.0 ports come in handy for plugging in the mouse and keyboard, so you're not jumping all over your desk reaching to the back of your tower, or side of your laptop.
Gaming on the ViewSonic VP2780-4K
Gaming on the ViewSonic VP2780-4K was nowhere near as good as our last review - which just so happened to be the insane ASUS ROG Swift PG279Q. The ROG Swift PG279Q has a native resolution of 2560x1440, but with a huge 165Hz refresh rate - and is also backed up by NVIDIA's G-Sync technology.
Going straight from the ROG Swift PG279Q to the VP2780-4K was jarring, but I had to do it. You are not going to buy this monitor for gaming, period. There's just no point, as there are far better offerings on the market for gamers, at cheaper price points, too.
But, the gaming I did do was fine - with Battlefield 4 looking great, and playing good - but definitely a big step down from gaming displays.
I thought the input lag would be a problem, but ViewSonic has an average of 9.9ms which is not too bad at all. It's not going to be your next gaming display, but if you're looking at using this for work and then want to game on the side - you won't have too many complaints with the VP2780-4K.
What's Hot, What's Not & Final Thoughts
What's Hot
A Damn Fine Professional-Grade 4K Monitor: With beautiful colors and IQ, the ViewSonic VP2780-4K is definitely something worth considering if you're in the market for a pro-grade monitor.
Height Adjustable Stand: The stand that ViewSonic has used on the VP2780-4K is great, with it being height adjustable - but the inclusion of putting it into portrait goes a long way, especially in the professional market.
Plenty of Connectivity: With plenty of USB 3.0 ports, a slew of HDMI and DisplayPort connections, the ViewSonic VP2780-4K has it in spades.
What's Not
A Little on the Expensive Side: At $699, the ViewSonic VP2780-4K isn't cheap - but it's not meant to be. It's a professional-orientated monitor, but it's hard to choose this over offerings from Dell and Samsung, for example.
Final Thoughts
With a beautiful image and near perfect colors, sub 10ms input lag for gamers and a great height adjustable stand with portrait abilities, the ViewSonic VP2780-4K is a great monitor. It has its specific market, which has gamers looking away.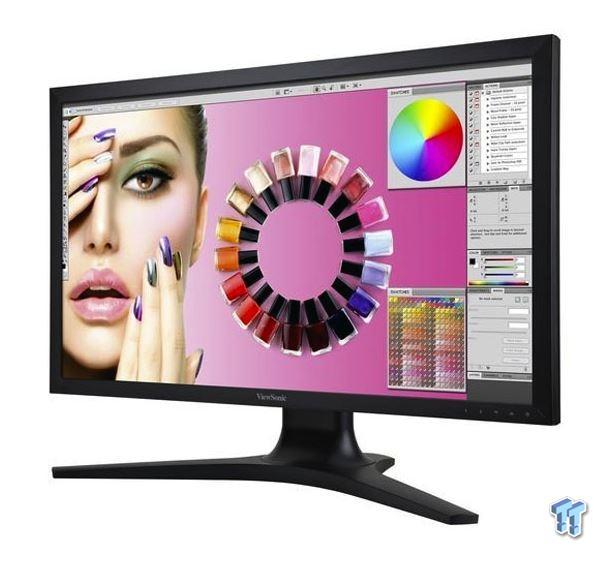 ViewSonic has a much better than average IPS-based 4K monitor on its hands, where it can fight against the likes of Dell and Samsung - and come out on top, which is a huge thing for ViewSonic. The only thing that some of its competitors have over the VP2780-4K is that ViewSonic hasn't provided 100% Adobe RGB coverage - so if you need this, walk away from the ViewSonic VP2780-4K - if not, this could be your next purchase.
While the ViewSonic VP2780-4K is expensive, it is easily justified if you're looking at a monitor that ticks all the right boxes. We have a 4K-capable screen with an IPS panel, fairly decent gaming abilities, and a $699 price. If you can swallow that pill, ViewSonic might actually surprise you with the VP2780-4K.
For normal office work and casual users, you're not going to be interested - but those who have been searching for a great professional-grade monitor might feel at home with the ViewSonic VP2780-4K.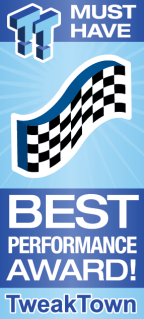 | | |
| --- | --- |
| Performance (display quality/resolution) | 90% |
| Quality (build/matte or gloss finish) | 90% |
| General Features (outputs, ports) | 95% |
| Bundle and Packaging | 70% |
| Value for Money | 80% |
The Bottom Line: This is one of the best 4K monitors we've tested, and while it doesn't have G-Sync or FreeSync - it stands on its own as a damn fine professional-oriented 4K display.
PRICING: You can find products similar to this one for sale below.

United States: Find other tech and computer products like this over at Amazon.com

United Kingdom: Find other tech and computer products like this over at Amazon.co.uk

Australia: Find other tech and computer products like this over at Amazon.com.au

Canada: Find other tech and computer products like this over at Amazon.ca

Deutschland: Finde andere Technik- und Computerprodukte wie dieses auf Amazon.de
We openly invite the companies who provide us with review samples / who are mentioned or discussed to express their opinion. If any company representative wishes to respond, we will publish the response here. Please contact us if you wish to respond.