ASUS ROG Swift PG279Q Monitor Review - NVIDIA G-Sync 165Hz Bliss
ASUS refreshes its incredible ROG Swift display with the PG279Q, cranking the refresh rate to 165Hz. This is the gaming monitor you want.

Published Mon, Dec 21 2015 10:10 PM CST
|
Updated Tue, Nov 3 2020 6:59 PM CST
Rating:

96%
Manufacturer: ASUS
Introduction, Quick Specs, and Availability & Price
I think most gamers will remember when ASUS released their ROG Swift PG278Q, as it was the best gaming monitor (by far) at the time. It had a native resolution of 2560x1440 when most gaming monitors were still hitting the 1920x1080 ceiling - and a huge 144Hz refresh rate. It did all of this with NVIDIA's G-Sync technology sprinkled on top, inside of a mean-looking display that deserved a place on your desk.
Since then, we've seen the competition (mostly Acer and LG) up their game, with IPS panels becoming the norm. Well, ASUS hasn't been twiddling its thumbs, as we now have the new ROG Swift PG279Q that continues the great name that ASUS built for itself with the PG278Q.
What has ASUS done this time around? We have an IPS panel for one, but secondly - it has a default refresh rate of 144Hz that can be overclocked in the monitor settings to a huge 165Hz. There aren't many times that you'll really tell the difference between 144Hz and 165Hz - but for twitch shooters like CS: GO and the like - the difference is considerable.
Quick Specs
ASUS has used the same 27-inch WQHD panel found in the first ROG Swift monitor, with the new PG279Q featuring a 2560x1440 native resolution, but it has been upgraded to an IPS panel. This provides far better color reproduction and image quality, with wide 178-degree viewing angles.
The 165Hz refresh rate is a world's first, and with NVIDIA's G-Sync technology to top it off, gaming on the ASUS ROG Swift PG279Q should be nothing short of absolute gaming bliss.
Availability & Price
With the Acer Predator X34 UltraWide monitor coming in at $1290, it's a little expensive for most gamers - but the ASUS ROG Swift PG279Q is a chunk cheaper at $799 on Newegg (currently with $100 off from its original $899 price). There's none in stock right now, and it's not even listed on Amazon (as of publishing time, the monitor is on Amazon at the same price as Newegg). Your results may vary, so you'll need to check your e-tailer/retailers.
Packaging & Detailed Look
Packaging
ASUS does not cheap out on its packaging, with the same story being told for the new ROG Swift PG279Q.
The front of the box is filled with everything you need to know at the bottom: WQHD/2560x1440 resolution, IPS panel, 165Hz refresh rate, a 4-way ergonomic stand, and of course - NVIDIA's G-Sync technology.
There's not much going on at the top, but we still get teased about the 2560x1440 resolution and 165Hz refresh rate.
Even the side of the box is filled with information, so whatever angle you're looking at the box on the ASUS ROG Swift PG279Q, you're going to be informed about every single bit of ASUS' latest and greatest gaming monitor.
Detailed Look
Now for a trip around the monitor, which is one of the best-looking gaming displays you can buy.
The front of the ASUS ROG Swift PG279Q, with an ASUS logo on the thin bezel, and DisplayPort and HDMI logos in the bottom left-hand corner. To the right, we have the icons for the buttons that are hidden behind the display.
From the rear of the display, we have a Republic of Gamers (ROG) branding at the top of the stand. ASUS branding at the top, and the controls for the OSD on the left (which will be on your right, behind the monitor when it's placed in front of you).
Here we have the ROG Swift PG279Q in Portrait mode.
Here we have the buttons for the monitor, with the red joystick kicking ass to control the PG279Q with. A much better control system than competing displays.
Here's the menacing ROG logo glowing red... now this is an awesome touch from ASUS!
Test System Configuration
Our Setup
For our monitor reviews, we're using a different PC to our VGA benching PC. We're using the latest Skylake-powered Core i7-6700K processor mixed with a GIGABYTE Z170X-Gaming 7 motherboard. We've got a bunch of Kingston and be quiet! hardware inside of the system too, with a kick-ass M.2-based SSD and super-quiet cooler and case rounding out an awesome gaming PC. The perfect system to test monitors on.
Anthony's Monitor Review Test System Specifications
On-Screen Display
ASUS Nails the OSD on the ROG Swift PG279Q
The OSD and control system on the original ASUS ROG PG278Q was great, and I'm happy to say that ASUS has continued with the same OSD and joystick/buttons on the new PG279Q.
As soon as you press the Menu button, or press the joystick 'in', you'll be greeted with the main menu. As you can see, the main menu tells you what you need to know up the top: G-Sync is enabled, that DisplayPort is being used, and we have a native resolution of 2560x1440@165Hz. Ohhh yeah.
In the first menu, you can access the overclocking on the PG279Q - allowing you to override the panel's maximum refresh rate of 144Hz right up to 165Hz.
The next menu is 'GameVisual', which allows you to change the color modes through various modes like 'scenery', 'racing', and 'FPS' modes.
Here you can change the blue light filter.
Everyday Use & Gaming
Everyday Use
I used the ASUS ROG Swift PG279Q as my main display for around a week to get a decent handle on it, and it was awesome. I moved from a 3440x1440 34-inch UltraWide monitor to the 27-inch 2560x1440 panel, and while it took a little adjusting, it was a great move. The 165Hz refresh rate is beautiful to work with, with my mouse feeling like it's gliding on air as I move my cursor frantically around the screen all day, every day.
We've discussed 2560x1440 before, as I think it's a great resolution. It allows for much more desktop real estate than 1920x1080, but it doesn't make your pixels so small that the screen becomes unusable like 4K does on a 27/28-inch display.
I think ASUS has nailed the gaming display for everyday work, as the ROG Swift PG279Q is mainly a gaming display that can be used as a normal monitor - when you're not gaming, obviously. The IPS panel goes a very long way compared to the TN panel used in the predecessor, pulling ASUS up to the same level as Acer and its XB280HK - a 2560x1440 gaming monitor with a 144Hz refresh rate and NVIDIA's G-Sync technology.
Gaming on the ASUS ROG Swift PG279Q NVIDIA's G-Sync Technology
This is what you've been waiting for: to know how the ROG Swift PG279Q performs in a gaming environment. Well, I tested out Battlefield 4, Team Fortress 2 and even some Just Cause 3 out on the latest monitor from ASUS with some awesome results.
Team Fortress 2 is incredibly fluid at 165Hz, as it's a game that you can easily achieve 165FPS in if you drop your details down a bit (on a GPU that can't quite hit 165FPS at 1440p). We were using an NVIDIA GeForce GTX Titan X, which was more than powerful enough to hit 165FPS in Team Fortress 2, and the experience was nothing less than amazing.
Moving over to Battlefield 4, where I game on the Medium preset at the native resolution of 2560x1440 so that I can achieve closer to 165Hz. I noticed that the Titan X was sometimes dropping to 120-130FPS at 1440p, even on the Medium preset, but thanks to the inclusion of NVIDIA's G-Sync variable refresh technology, it didn't feel like I was being hit by the FPS drop.
Battlefield 4 was beautifully smooth, allowing for even tighter gunfights and madness to unfold on the ROG Swift PG279Q. Hitting 165FPS (or, at least, close, something I found to be around 130/140FPS) and you're as good as gold.
Towards the end of my time with the ASUS ROG Swift PG279Q, I purchased and downloaded Just Cause 3. With everything up on high details and FXAA disabled, I was hitting somewhere around the 80-90FPS mark, and it still felt smooth. I think this comes down to Just Cause 3 being a third-person game, versus an FPS where the frame rate is absolutely key.
Just Cause 3 still felt great to play, so if you're in the market for the 165Hz display from ASUS, don't worry about the benefits being limited to first-person twitch shooters like CS: GO.
Viewing Angles & Glare
It's not like gamers are going to be sitting in a room with sunlight bursting in, but it's something we have to consider when buying a new display. We're going to take a look around the 165Hz-capable ASUS ROG Swift PG279Q and see if we can spot any glaring (pun intended) issues.
Here we have the ROG Swift PG279Q at a slight angle to the left, with a fair amount of glare.
Nearly straight on, and the same glare is there.
What's Hot, What's Not & Final Thoughts
What's Hot
165Hz - The Next Frontier: If you're a CS: GO gamer, the 165Hz refresh rate is going to make you feel like a king. Even in games like Team Fortress 2 and Battlefield 4, the ASUS ROG Swift PG279Q is absolutely kick ass.
ASUS ROG Design: The ROG Swift PG278Q was a great looking monitor, but ASUS have sprinkled some more beauty onto the PG279Q. It stands on its own as a mean-looking, insane-performing gaming monitor that any gamer would be jealous of.
1440p > 4K: 27/28-inch monitors are still too small for 4K gaming, so the 2560x1440 native resolution on the ROG Swift PG279Q is perfect. Not only that but driving 4K @ minimum 120FPS+ would be next to impossible on today's GPUs.
NVIDIA's G-Sync Technology: I can't game on a display these days that's under 100Hz (the Acer Predator X34 hitting 3440x1440 @ 100Hz is beautiful). But, if you can't quite hit 165FPS in your games, NVIDIA's G-Sync technology goes a long way into not pushing those visual eyesores into your retina.
Not Too Badly Priced: At $799, it's not too badly priced. Considering the 34-inch Acer Predator X34 is $1290, you could get the ASUS ROG Swift PG279Q for $799 and a decent GPU like the GTX 980 Ti and spend around the same, or a little bit more than the Predator X34.
What's Not
Requires Huge GPU Horsepower for 165FPS: This is a display that is for the hardcore PC enthusiasts who have the GPU horsepower to maintain 165FPS (or close to) in their games. Not all games can hit 165FPS, and not all hardware can push that in certain games. It's not like you're going to have a bad time at 80-120FPS on this display, but it was made for 165FPS.
Final Thoughts
After my time with the ASUS ROG Swift PG279Q, I came to fall in love with it completely. I was a huge, huge fan of the original ROG Swift PG278Q, but the PG279Q fixes all my faults with the PG278Q (and it's not like that list was huge).
I really wanted to see an IPS-based ROG Swift, so here we are. The 144Hz refresh rate has been lifted to 165Hz, and we still have the inclusion of G-Sync from NVIDIA. The entire display has received a slight facelift, with the glowing ROG eye on the base of the display looking menacing on those late night gaming sessions.
As for the gaming performance, there's nothing that comes close to this. While most people won't tell the difference between 144Hz and 165Hz, this is the most insane gaming monitor you can buy. I'm glad we didn't see ASUS drop down to 1920x1080 at 165Hz, which would've been a deal-breaker. But at the QHD resolution, 165Hz really excels. First-person shooters benefit greatly from the 165Hz refresh rate, especially twitch shooters like CS: GO and games like Team Fortress 2 feel incredibly fluid. Battlefield 4 and similar shooters still feel great, and even titles like Just Cause 3 feel super-smooth on the ASUS ROG Swift PG279Q.
At the end of the day, this is a no holds barred gaming monitor that is worthy of your money. But you'll have to be prepared to have the GPU power behind you to drive 2560x1440 at close to, or at 165FPS constant. This isn't easy, and this is probably the biggest hurdle to the ROG Swift PG279Q (and any 144Hz+ monitor). But, if you've got the GPU chops and the money, then you will not regret the ROG Swift PG279Q.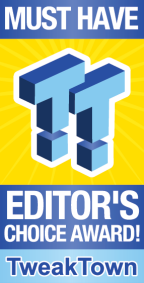 | | |
| --- | --- |
| Performance | 100% |
| Quality including Design and Build | 95% |
| General Features | 95% |
| Bundle and Packaging | 95% |
| Value for Money | 95% |
The Bottom Line: ASUS has built the best gaming monitor money can buy in the QHD resolution of 2560x1440. The 165Hz refresh rate and NVIDIA G-Sync is absolutely insane for FPS games. This is the monitor you need to ask Santa for these holidays.
PRICING: You can find products similar to this one for sale below.

United States: Find other tech and computer products like this over at Amazon.com

United Kingdom: Find other tech and computer products like this over at Amazon.co.uk

Australia: Find other tech and computer products like this over at Amazon.com.au

Canada: Find other tech and computer products like this over at Amazon.ca

Deutschland: Finde andere Technik- und Computerprodukte wie dieses auf Amazon.de
We openly invite the companies who provide us with review samples / who are mentioned or discussed to express their opinion. If any company representative wishes to respond, we will publish the response here. Please contact us if you wish to respond.