Plantronics BackBeat GAME Bluetooth Stereo Earbuds Review
Bluetooth earbuds have experienced varying reviews and results, so let's see if Plantronics' BackBeat GAME can deliver as a solid competitive product.
Published
5 minute read time
TweakTown's Rating: 85%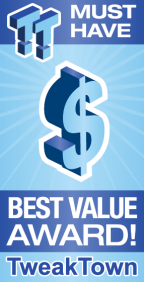 The Bottom Line
Let down only by a lack of bass and accessories, the Plantronics BackBeat GAME wireless stereo Bluetooth earbuds offer a great price point and clarity to match all similarly-priced wired options.
Introduction
Bluetooth (wireless) earphones still haven't won over the in-ear audience, no matter how much innovation has improved them over the years. Usually, they are plagued by issues including being too bulky (thanks to internal batteries), too heavy, too expensive, or by providing poor overall sound quality.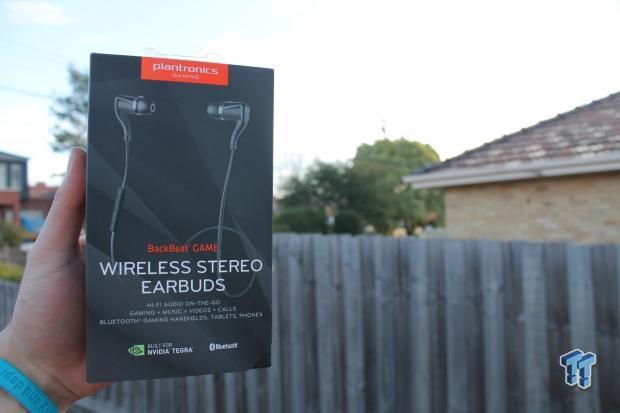 TweakTown has reviewed many in-ear products recently, with products from Tt eSPORTS, Plantronics, CM Storm, and SHURE hitting our pages. Most products thus far have been wired versions ranging from $25-$55, so I'm interested to see how this Plantronics wireless device stacks up against the others. Yes, it might be wireless unlike the rest, but are the lack of wires worth a sacrifice of sound quality, comfort, and your wallet? Typically, the answer is no. So, let's see what the Plantronics BackBeat GAME has to provide and here's hoping it blows me away as with other products by this company.
Specifications
Toting drivers that are smaller than the wired products we have tested recently, the Plantronics BackBeat GAME's drivers measure in at 6mm. It provides what the box claims to be a "HQ custom SBC codec" to increase your listening experience.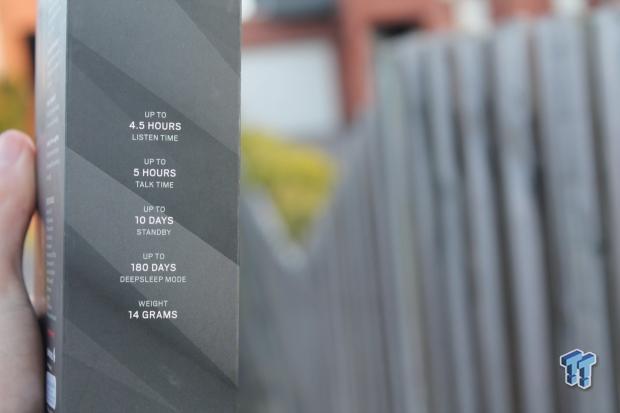 These 6mm drivers push a frequency response of 20 - 20,000 Hz and offer a sensitivity of 104 dB @ 1 KHz. Plantronics also brags of its P2i sweat-proof coating on this model, claiming it will stay safe and dry through the hardest of gym or running sessions.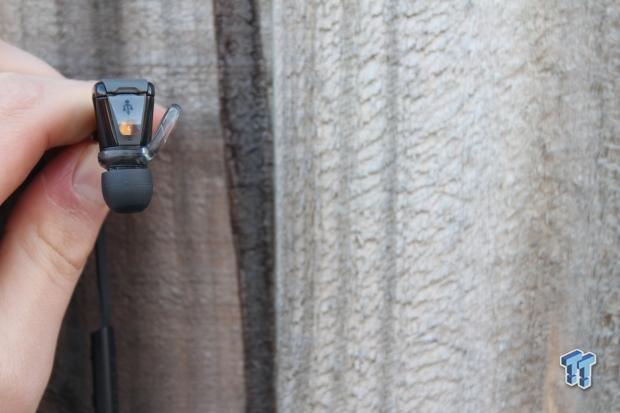 Pricing & Availability
Also known as the Plantronics BackBeat GO, this product can be found for around $30 from Amazon at the time of writing, making it $1 less than the previously-reviewed ROCCAT Syva. And it's cheaper than the wired Tt eSPORTS Isurus Pro model. The price point is impressive indeed, but we'll now see if the performance holds up.
What's in the box?
In total, the box includes what I would say is an almost complete package. There's a few great optional extras located within, but once again something I feel that's mandatory is left out.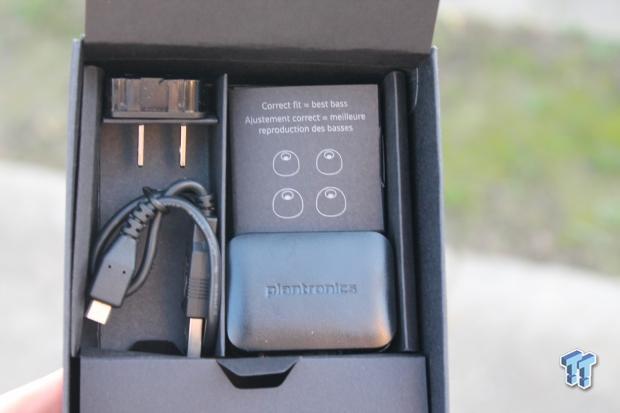 Included are three different sized rubber ear grommets, a handy USB wall-charger, a short micro-USB charging cable, and a user manual, but no carry pouch to keep your product safe. Generally when audio peripherals I review don't include pouches, I soar off on a tangent about how useful they are. But I'm sure you'll have a bit of an idea by now as to why they are a requirement. If you're buying a product for its portability and with travel in mind, pouches help protect against wear, tear, and loss of accessories.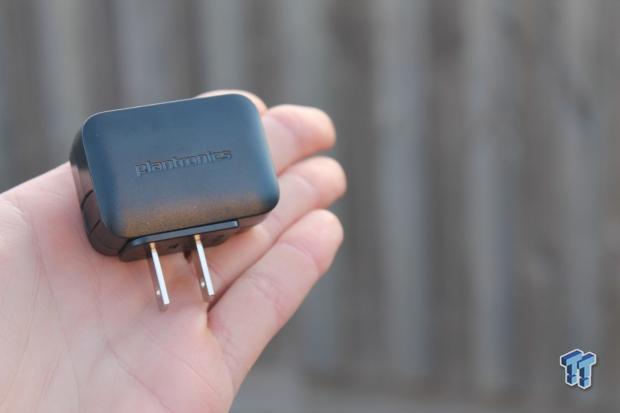 The charging cable is disappointingly small, meaning there isn't much room for movement when putting the wall charger to use. This issue is an unfortunate and common, seen with many mobile accessories and wireless audio products these days. In the end, it's not a deal-breaker, as micro-USB cables are cheap, and many users have them lying around from other products.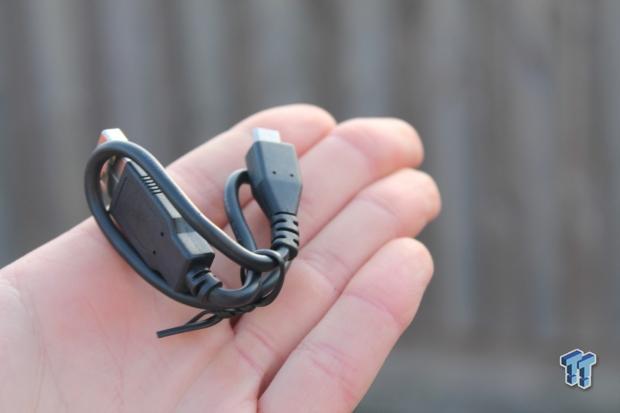 It's interesting to note that the rubber ear plugs are a little larger in size with this product than others I have tested. Almost always the medium size will fit me just fine. However, this unit required me to change them out for the smaller option.
Let's dig deeper
Comfort has been one of the main issues with wireless audio accessories. Due to the need to incorporate internal wireless hardware, battery, and the drivers themselves, many Bluetooth headsets pull on your ears, weighing them down and feeling uncomfortable when in use.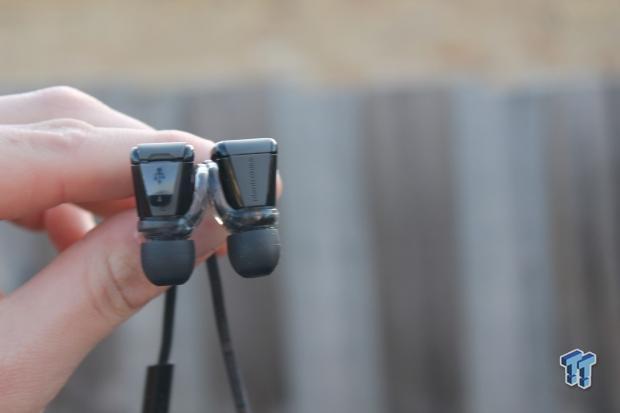 I'm happy to report that the BackBeat GAME doesn't suffer from this common issue, feeling much the same as any wired option I have tested. I think this may be due to a slightly better fit within your ear, coupled with the 'fit stabilizers', which look like little rubber wings and aim to set the earpieces firmly in place. Plantronics further claims the lightweight design helps with comfort and fitness applications, adding that this product is 'sweat proof', hence meaning runners or gym-goers should have no issues.
There's no noise transfer through the cable due to its wireless design and short cable that sits neatly behind your head. As for the looks, they stick out a little more than wired options, but whether you think it looks 'cool' or not is really up to personal preference. Just because the frame is larger to incorporate the technology within doesn't mean that this device is in an abundance of cheap and nasty plastic either. Plantronics has done a brilliant job of using a mixture of hard shiny plastic paired with matte grey soft rubber to create a solid frame that feels great.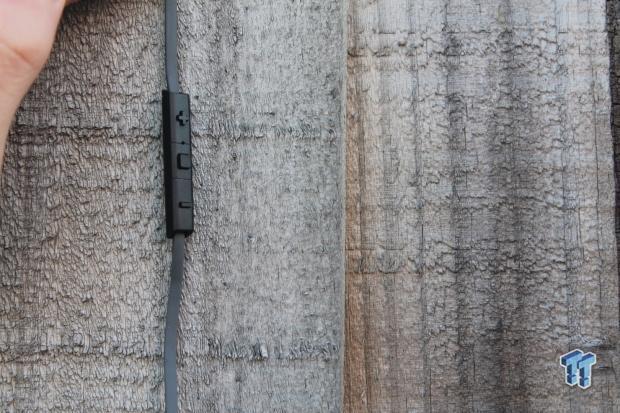 A downfall for this product also comes with the in-line control unit on the cable. Because the cable is best behind your head, the control unit becomes awkward to reach, meaning changing songs, playing and pausing audio, or answering calls is a little more difficult than wired options. Connecting to your phone is easy, only requiring a short process. There are clear and loud voice prompts and tones given when turning on and off or connecting your device, something much better than many other devices offer for sure. One small gripe is the name of this Bluetooth device in your phone's list. It comes up as 'PLT_BBTGO2' and can be confusing if your connection list is long, and you cannot remember what the BackBeat is named as it doesn't always auto-connect.
How does it compare?
Comparing to recently-reviewed wired competitors such as the Tt Isurus Pro's, SHURE 112m+, ROCCAT Syva, and CM Storm Pitch Pro, there isn't too much of a difference in sound quality and user experience. For a Bluetooth product priced in the same range, this is certainly a big claim to make.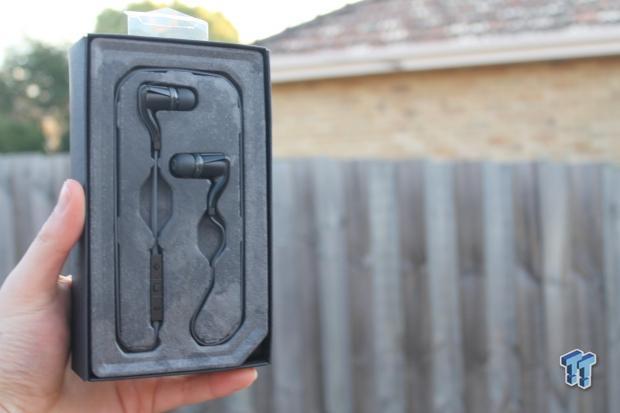 Clarity is where this device performs, offering a fairly full midrange and clear sound for its price point. However, bass suffers in the end. Previous Bluetooth earphones I have tested will often sound completely washed out with tinny bass and vibration in the drivers (indicating low-quality driver implementation). The BackBeat GAME does well to only suffer from a lack of bass. Quiet tracks fare reasonably with this product, seeing Twenty One Pilots' 'Ode To Sleep' report back fairly good overall sound, the clarity is around the same ballpark as all wired earphones listed above.
Some chilled out rap music from Nas helps indicate the lack of punchy bass, really detracting from the overall sound stage. If only there were a bit better support for bass-laden tunes, Plantronics would be onto a winner.
What's Hot
Better aesthetic function than the rest: It fits, and stays, in your ears better than most competitor products. And that is due to the rubber stabilizers, a lightweight design, and a shorter frame.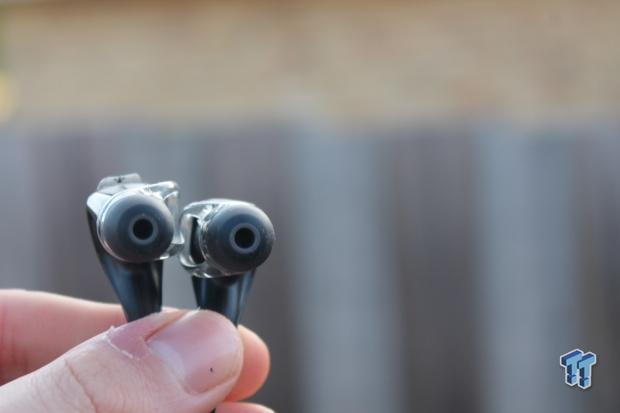 For all sizes: The three different rubber ear grommets ensure everyone can have a go.
Easy connection: Voice prompts and sounds ensure you can easily connect this device without worrying about blinking LEDs, user manuals, and frustration.
Clarity keeping up with the wired bunch: With most well-priced wireless headsets being completely devoid of any sound quality, the BackBeat GAME's clarity matches that of similarly priced wired products.
What's Not
A lack of bass: Although the clarity is a strong positive, the complete lack of punchy bass means that this product doesn't present an amazing, well-rounded package.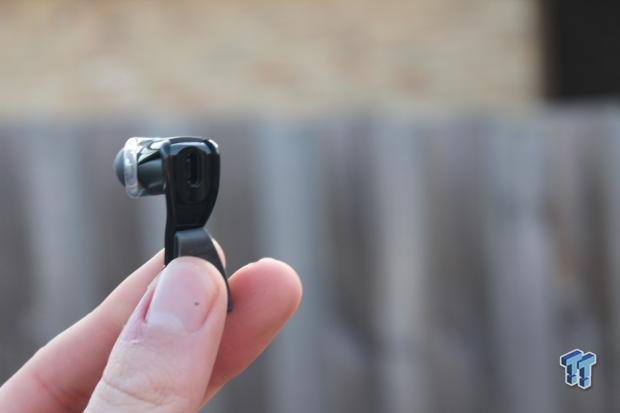 Accessories: A carry pouch and a longer charging cable (plus bass) would have made this product far better overall.
Final Thoughts
Plantronics' BackBeat GAME has a good price, it's comfortable, built to last, and is easy to use. Further to this, the clarity matches any same-priced wired headset I have reviewed recently, but a lack of bass does let it down in the long run.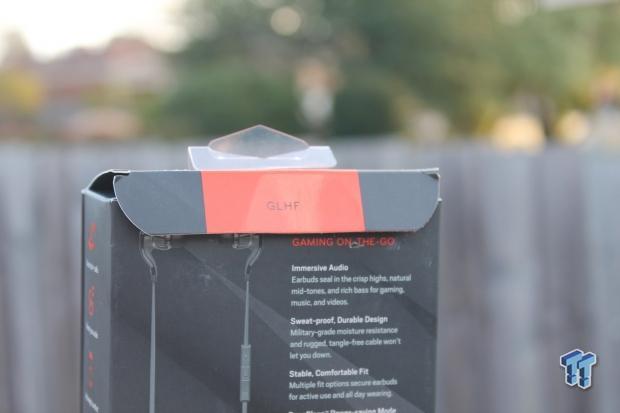 If you're looking for a solid and well-priced wireless option, I can recommend this product given its asking price. If you're worried about the lack of bass, pick up a wired model, or pool a little more money into your budget for a higher priced wireless option.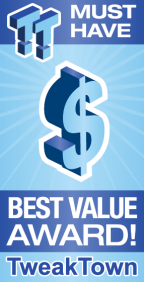 | | |
| --- | --- |
| Performance | 70% |
| Quality including Design and Build | 90% |
| General Features | 90% |
| Bundle and Packaging | 80% |
| Value for Money | 95% |
The Bottom Line: Let down only by a lack of bass and accessories, the Plantronics BackBeat GAME wireless stereo Bluetooth earbuds offer a great price point and clarity to match all similarly-priced wired options.
PRICING: You can find products similar to this one for sale below.

United States: Find other tech and computer products like this over at Amazon.com

United Kingdom: Find other tech and computer products like this over at Amazon.co.uk

Australia: Find other tech and computer products like this over at Amazon.com.au

Canada: Find other tech and computer products like this over at Amazon.ca

Deutschland: Finde andere Technik- und Computerprodukte wie dieses auf Amazon.de
We openly invite the companies who provide us with review samples / who are mentioned or discussed to express their opinion. If any company representative wishes to respond, we will publish the response here. Please contact us if you wish to respond.
Related Tags