Synology DiskStation DS415+ Four-Bay SMB NAS Review
Synology's DiskStation DS415+ is a four-bay NAS for small and medium-sized businesses, and as far as Tyler is concerned, it's ahead of the competition.

Published Tue, Sep 15 2015 11:47 AM CDT
|
Updated Tue, Nov 3 2020 6:59 PM CST
Introduction
About six years ago, the NAS world changed with the introduction of the Intel Atom based NAS platform. Going back four years ago for myself, my first experience with an Atom based NAS was with the Cedarview platform found in the Thecus N2800. Moving forward to present day, the Intel NAS platform has evolved with the introduction of the Silvermont architecture and subsequent releases of the Avoton and Rangeley platforms. While the Avoton is targeted towards energy efficient server and storage, the Rangeley platform used in the Synology DS415+ which we have here today focuses on network and communication infrastructures.
The DS415+ is the latest four-bay SMB solution coming from Synology. As mentioned, it's based on the Intel Rangeley platform and more specifically the Atom C2538. Connectivity options for this NAS include a single USB 2.0 port, eSATA port, and dual USB 3.0 ports. Additionally, networking for this unit is controlled by dual gigabit Ethernet ports supporting link aggregation. While the internal drives are limited to the EXT4 file system and a theoretical capacity of 32TB, external drives can be accessed using EXT4, EXT3, FAT, NTFS, and HFS+.
The specifications above were pulled from the Synology website and show the DS415+ plus utilizing the Intel Atom C2538, a quad-core processor operating at 2.4GHz. System memory is listed at 2GB, while the platform as a whole can utilize a AES-NI hardware encryption engine. Adding to specifications, the DS415+ supports Wake-On LAN/WAN in addition to being cooled by dual 92mm fans that support both a cool and quiet mode. Noise level for this unit is rated at 20dBa while the included power adapter is set up for 100w. System power consumption is listed with a peak of 33 watts while with drives in hibernation we see just 15 watts.
Let's dive in now and take a close look over the following pages.
Synology DS415+ NAS Appliance
Packaging and a Closer Look
Packaging for the DS415+ is typical of higher-end appliances. Here we have a plain brown box with minimal branding.
Scope of delivery for the DS415+ includes two Cat5 ethernet cables, the power adapter, and screws should you want to install 2.5" drives in your NAS.
The DS415+ carries a similar appearance to the DS415play we looked at previously. The front houses a glossy bay cover with a full line of LEDs to the right. A small model number is displayed at the bottom left.
Pulling the bay cover off, we find all four drive trays along with a USB port to the right. The power button is located at the bottom right and includes a blue LED.
The rear of this NAS houses two gigabit Ethernet ports to the far left with a Kensington lock next to it. One row down, we find the proprietary power input similar to what Netgear uses with their ReadyNAS lineup and next to this the eSATA and USB 3.0 ports.
Above, we have a closer look at the I/O connectivity for the DS415+.
Rather surprisingly, when removing the included drives, I noticed the DS415+ is using a SAS backplane.
The included drives in our review sample were 5TB Seagate Enterprise NAS drives.
Test System Setup and Web Management
Tyler's NAS Test System Specifications
The Platform used with the DS415+ as the time of writing is DSM 5.2 5592 Update 4. It is also worth noting that DSM is one of the most maintained NAS operating systems and as such will surely be on a newer version after this review is published. To get started with setup, depending on how you go about it, you can enter your NAS IP in your web browser which will then download the latest version of DSM.
After the initial download of DSM, you will be able to set the admin password, along with changing the server name if you wish.
After about 10 minutes, the NAS will be ready to use, and as such will allow you to log in.
Here you can see the layout of DSM. As you can see by default, it is a minimalist approach giving you just a few icons to the far left, while everything else is hidden and can be shown by clicking on the four squares at the top left.
Looking at the second menu, you can see we have access to everything from the control panel to the storage manager, along with any apps you have installed. In our case, we have Media Server, Video Station, and Surveillance Station installed.
Benchmarks - Single Client Throughput
Single Client Throughput
HD Video Play - 720p HD stream from Windows Media Player, 256kB reads
2HD Video Play - 2x playback
4HD Video Play - 4x playback
HD Video Record - 720p HD stream, 256kB writes
File Copy from NAS - 4GB file copy, 64kB reads
File Copy to NAS - 64kB writes
Starting off our testing for the DS415+, we look at the RAID 0 and RAID 10 throughput with Intel NASPT. As you can see, RAID 0 performed significantly better with video playback, while RAID 10 did better with file operations.
Looking at the same test with Synology Hybrid RAID and standard RAID 5 and 6, we find that Hybrid RAID 6 was much quicker than standard RAID 6 by a fair margin. On the part of Hybrid RAID 5 against standard RAID 5, the DS415+ produced higher numbers with RAID 5.
CIFS Performance
Looking at CIFS file performance, we found RAID 0 and 10 producing upwards of 119 MB/s with 64k to 1MB reads, while over on write RAID 0 produced the same 119 MB/s with RAID 10 seeing just 90 MB/s.
Higher RAID levels including 5 and 6 were able to produce higher results than Hybrid RAID modes in read, while the opposite was true when we look at write performance.
Benchmarks - RAID 0 & 10 Workloads
Benchmarks - RAID 0 & 10 Workloads
Our Sequential read/write workload is centered on 128K transfer sizes.
Sequential read produced just over 100 MB/s for both RAID 0 and 10 with a more consistent line for RAID 0 from QD 2 through 256.
Sequential write again showed more consistency from QD4 through 256 for RAID 0 with performance hovering close to 120 MB/s. RAID 10, on the other hand, took some time to ramp up to full 120 MB/s performance.
Moving over to workloads, we find random read peaking at 1300 IOPS for RAID 0, while random write topped 5000 IOPS. SMB workloads came in at 340 IOPS for database with the highest performance being seen in web server at 607 IOPS.
Switching over to RAID 10 results were a bit more erratic with random read showing 5400 IOPS at QD16 and random write topping out at QD32 at 4600 IOPS. SMB workloads peaked in web server at 726 IOPS with second going to workstation at 622 IOPS.
Benchmarks - RAID 5 & 6 Workloads
Benchmarks - RAID 5 & 6 Workloads
Looking at sequential read performance, we found RAID 5 producing the highest results touching 118 MB/s from QD8 to 256, while RAID 6 had the most overhead reaching just 90 MB/s. Hybrid RAID 6 was the second highest performing solution on par with Hybrid RAID 5.
Sequential write produced the best results with Hybrid RAID 6 and RAID 5. Both of these were able to get very close to 120 MB/s. On the other hand, RAID 6 was barely able to achieve 80 MB/s.
Over to SMB workloads and the Hybrid RAID 5 results came in the highest with random read touching 1300 IOPS. Next was web server at 629 IOPS at QD256.
Hybrid RAID 6 showed similar performance with random read touching 1200 IOPS at QD256, while web server was able to muster 800 IOPS from QD32 to 256.
RAID 5 had some irregular activity with random write, while average IOPS came in around 400 IOPS.
RAID 6 was able to reach a peak of 5300 IOPS in random read, while random write touched 4000 IOPS several times in testing. SMB workloads produced close to 1000 IOPS for file and web server.
Final Thoughts
The Synology DS415+ as seen in our testing is a solid performing NAS appliance in all RAID configurations. This is largely due to its underlying Rangeley platform from Intel and also the NAS operating system (DSM). As with many NAS appliances, the heart and soul of a NAS is its OS, and thanks to many years of development, Synology has a winner with DSM. It carries some of the most crucial options for small businesses including free antivirus with the option to pay for McAfee if needed, along with AES 256-bit encryption and an optional two-step login process. As mentioned, at the heart of the DS415+ is the Intel Atom CE2538, which at this point in time is one of the strongest SoCs on the market for NAS platforms, and while it doesn't have the hardware transcoding capabilities of the DS415play, it can handle transcoding up to 720p. With that said, this platform is certainly not marketing towards home users, as it lacks an HDMI output.
Speaking more on DSM, the more time I have spent with it, the more I have grown to like it. More specifically, it is probably one of the most updated NAS platforms I have used, and by that I mean during my testing of this NAS that lasted a little over a week, three updates came through resulting in me having to retest multiple times to make sure it didn't affect performance. While this is an amazing feature in my book, it can certainly become annoying if you are updating your NAS so often. On the flip side of that, the update procedure is relatively quick and this NAS has one of the quickest boot up times I have ever seen. Package support seems to be gaining traction since my first encounter with a Synology product with Synology now having upwards of 50+ apps available, and while this certainly doesn't compare to what QNAP offers with their QTS platform, they do tend to offer everything a business would need.
Build quality of the DS415+ is rock solid, not that I would ever expect anything less from Synology but it's great to see them continue to deliver well built NAS products. Adding to this was our surprising find of the SAS backplane which could potentially enable business user the ability to use top tier drive solutions.
Performance of this NAS as we briefly mentioned above was stellar. I haven't seen a NAS solution this capable for quite sometime able to maximize our single gigabit connection in nearly every RAID mode. In single client testing, we saw some of the most impressive numbers from a RAID 0 with 115 MB/s and 113 MB/s in video playback, while RAID 10 touched 106 MB/s in video record. The same can be said with RAID 5 as it too was able to reach upwards of 115 MB/s in all video playback testing. With workloads, we of course saw the highest performance with RAID 0 coming in at 115 MB/s in seq. read, while random read and write topped 1500 IOPS.
Overall, the DS415+ is a solid performer top to bottom and with its current MSRP being listed at $599.99 in its diskless form, this unit is one the best units available in terms of price/performance.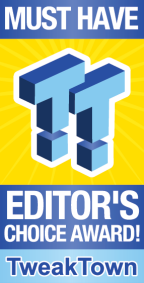 | | |
| --- | --- |
| Performance | 92% |
| Quality including Design and Build | 91% |
| General Features | 90% |
| Bundle and Packaging | 90% |
| Value for Money | 92% |
The Bottom Line: Synology's DiskStation DS415+ is a high quality NAS built from the ground up to produce solid performance in all RAID modes, and with its great MSRP, it's a sure winner for small and medium-sized businesses.
PRICING: You can find products similar to this one for sale below.

United States: Find other tech and computer products like this over at Amazon.com

United Kingdom: Find other tech and computer products like this over at Amazon.co.uk

Australia: Find other tech and computer products like this over at Amazon.com.au

Canada: Find other tech and computer products like this over at Amazon.ca

Deutschland: Finde andere Technik- und Computerprodukte wie dieses auf Amazon.de
We openly invite the companies who provide us with review samples / who are mentioned or discussed to express their opinion. If any company representative wishes to respond, we will publish the response here. Please contact us if you wish to respond.