LUXA2 Groovy Duo Live Wireless Bluetooth Portable Speaker Review
With the claimed ability to 'bring your music to life', can this tiny package produce a big sound at the right cost? Read on to find out.
Published Thu, Mar 19 2015 9:08 PM CDT
|
Updated Tue, Nov 3 2020 6:59 PM CST
Rating:

83%
Manufacturer: LUXA2
Introduction, Specifications, Pricing & Availability
With the box quoting this product will provide you with "Bluetooth mini home theater" sound, LUXA2, a sister-brand to the case, cooler and power supply manufacturer Thermaltake, are making some large claims from the get-go with this Bluetooth offering.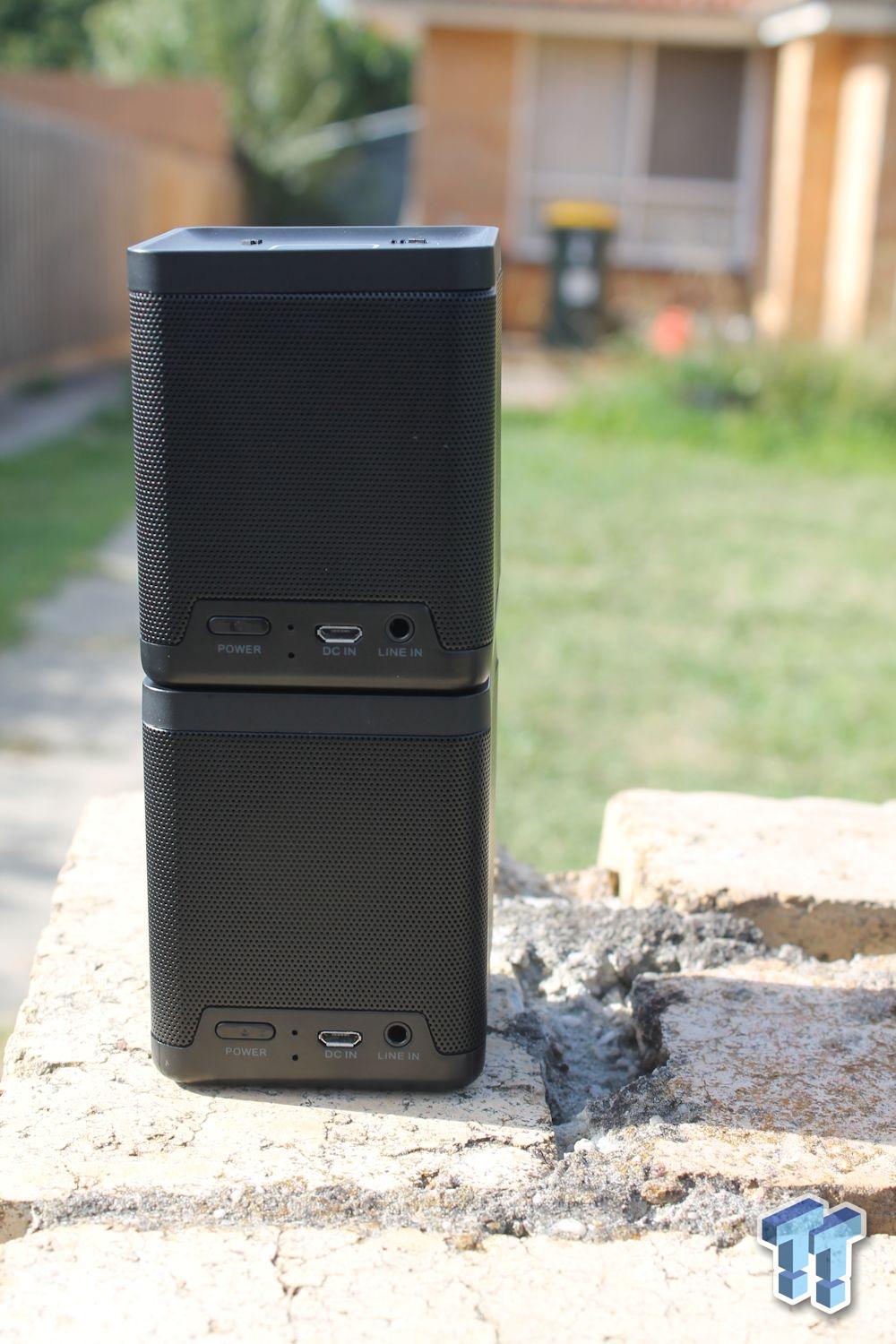 These two satellite-style speakers will enable you to pair them both to one smartphone or alternate device, allowing you a few feet of movement around the room or through a singular house wall in order to spread out your sound. Being much smaller than most speakers we've reviewed recently, how will they compare in the sound department? Read on to find out.
Specifications
With a large rubber non-slip base and 'speaker mesh' covering most of the product, this device is weighty and feels like it can take a few knocks. Hitting the scales at 273g per speaker or 546g for the double combination, these speakers have a 900 mAh battery located within which is said to provide you with a minimum playback time of eight hours. The battery is charged via your normal micro-USB route and it is quoted to take an average of three hours to see your Groovy Duo progress from 0 - 100%.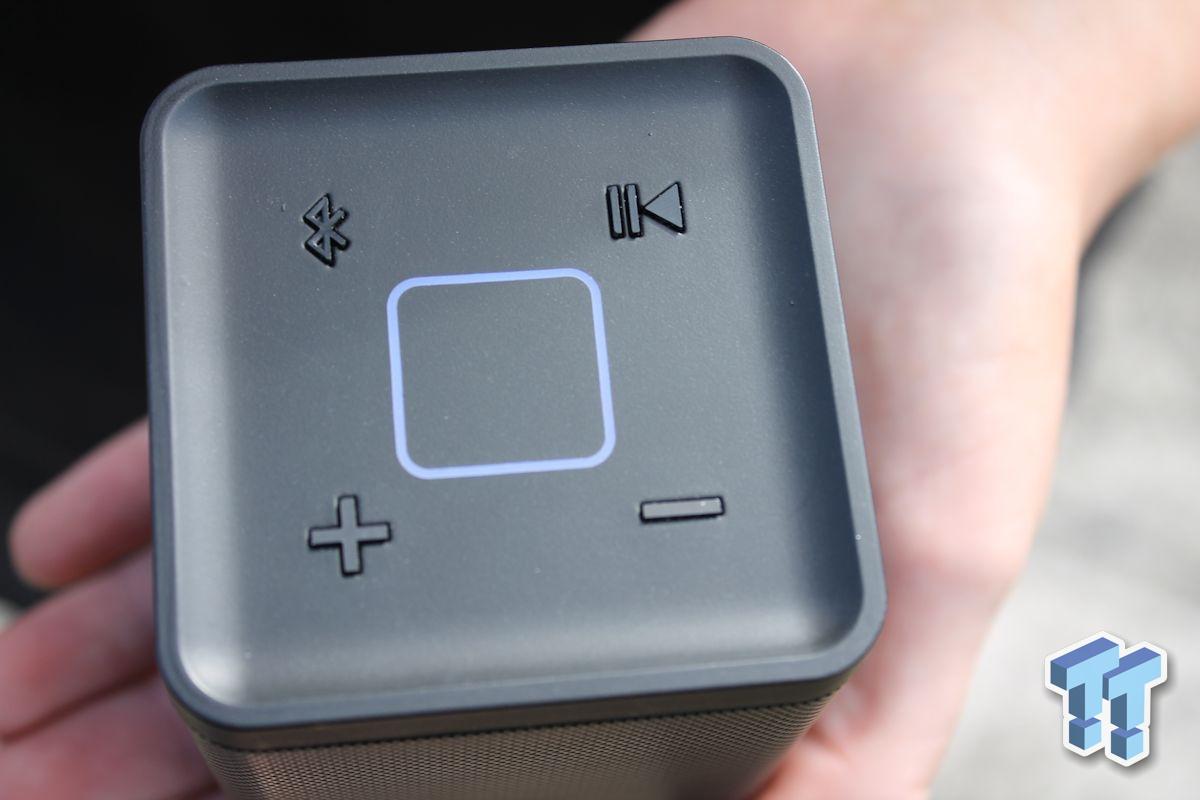 As mentioned previously, this product is quite small at 65mm (L) x 65mm (W) x 80mm (H), but still manages to provide you with 3W RMS output per speaker. Other great features include the quoted 33ft open area Bluetooth range, a 3A charge input compatibility, and one-year warranty. Last but not least is the input options, with The Groovy Duo being compatible with Bluetooth 2.1 and above or an AUX 3.5mm cable.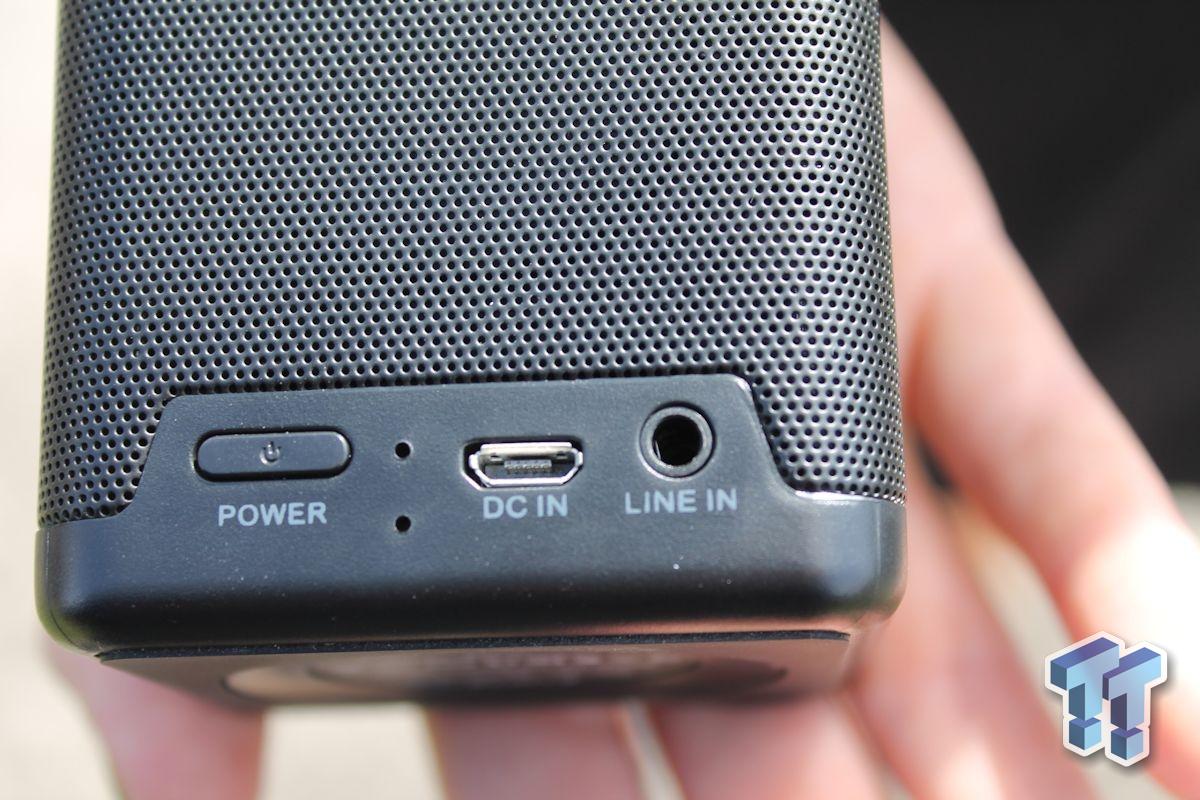 Pricing & Availability
It's priced a little higher than we'd like at $79.99 with free shipping from Amazon, but with 3W RMS per speaker and a dual set-up configuration, we've come to expect this kind of price point. However, it would certainly be much more appealing at around the $60 mark, especially seeing as our previously reviewed single speaker Braven Mira undercuts this to $54 with similar specifications list.
$80 isn't terrible, but it isn't great either.
What's in the box?
Complete with a soft carry pouch, this package also comes with your standard micro USB charging cable and 3.5mm AUX inclusions. Thankfully this charging cable is much longer than the average offerings and also comes with a double-headed end, meaning you can charge both of your speakers in one go, whilst being used or with the device turned off. The Aux cable is also much longer than normal and sees a split in the middle too. These two alternative cables mean that you can use the LUXA2 Groovy Duo as a permanent speaker inclusion for your home setup as you're able to charge and play through AUX or Bluetooth as you see fit.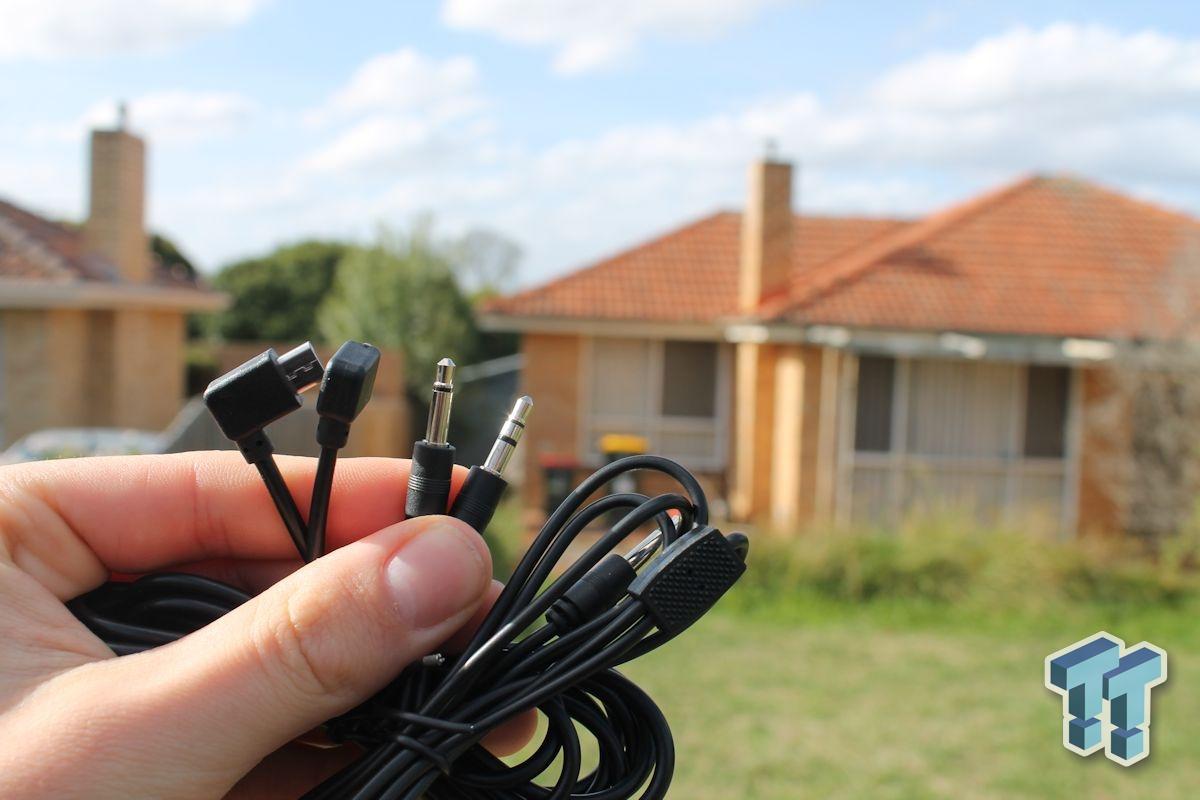 LUXA2 also included a handy start up guide which we highly recommend reading - mainly due to the fact that it's fairly confusing at first figuring how to set up your speakers in dual Bluetooth configurations. It's great to see LUXA2 using these alternative cables and including these 'double-head' configurations.
PRICING: You can find the LUXA2 AD-SPK-PCGDBK-00 Groovy Duo Bluetooth Speakers for sale below. The prices listed are valid at the time of writing but can change at any time. Click the link to see the very latest pricing for the best deal.
United States: The LUXA2 AD-SPK-PCGDBK-00 Groovy Duo Bluetooth Speakers retails for $79.99 at Amazon.
Canada: The LUXA2 AD-SPK-PCGDBK-00 Groovy Duo Bluetooth Speakers retails for CDN$99.99 at Amazon Canada.
A Closer Look and Listening Experience
Let's dig deeper
The product feels fairly solid and heavy, although cheapened a little by the all-plastic feel. The included extras are great and the carry pouch is smooth and nice to touch - what else is there really to include in a speaker design?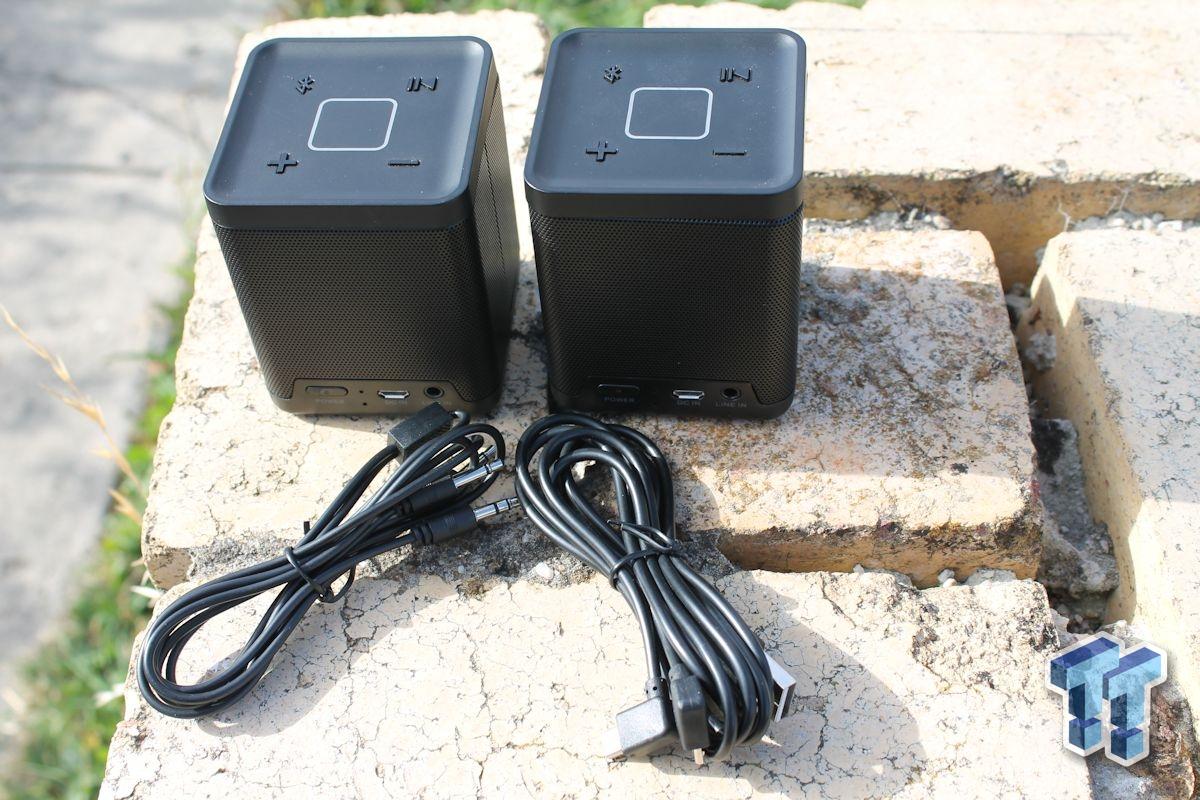 The last speaker I reviewed was the Braven Mira hockey puck style offering. Coming in at an impressive $54 and with an IPX5 rating, its features are arguably more impressive - so how does the Goovy Duo compare in the sound department?
When turned up to full volume, there doesn't seem to by any issue of the products frame shaking nor the device skittering across the desk when pumping bass at 100%, there's also no distortion in the speakers when playing taxing music - showing yet another sign of a quality build structure and development process. When comparing it to the Mira, you'll see LUXA2's offering provide slightly less of a 'punch' when playing songs like Flume's remix of Disclosure and Eliza Doolittle's song You & Me, however, the basics in the sound quality and reach will likely impress you.
As for practicality, the charging sockets and AUX jacks are placed well alongside the Blutooth range being satisfactory. However, if there's a wall involved, you will need to basically forget it, unless you're placing the speakers back to back with only one wall in between.
This is a little upsetting as other Bluetooth offerings have been working fine in my house from great distances. If you're looking to break these speakers up, expect to keep them within a 5m vicinity just in case.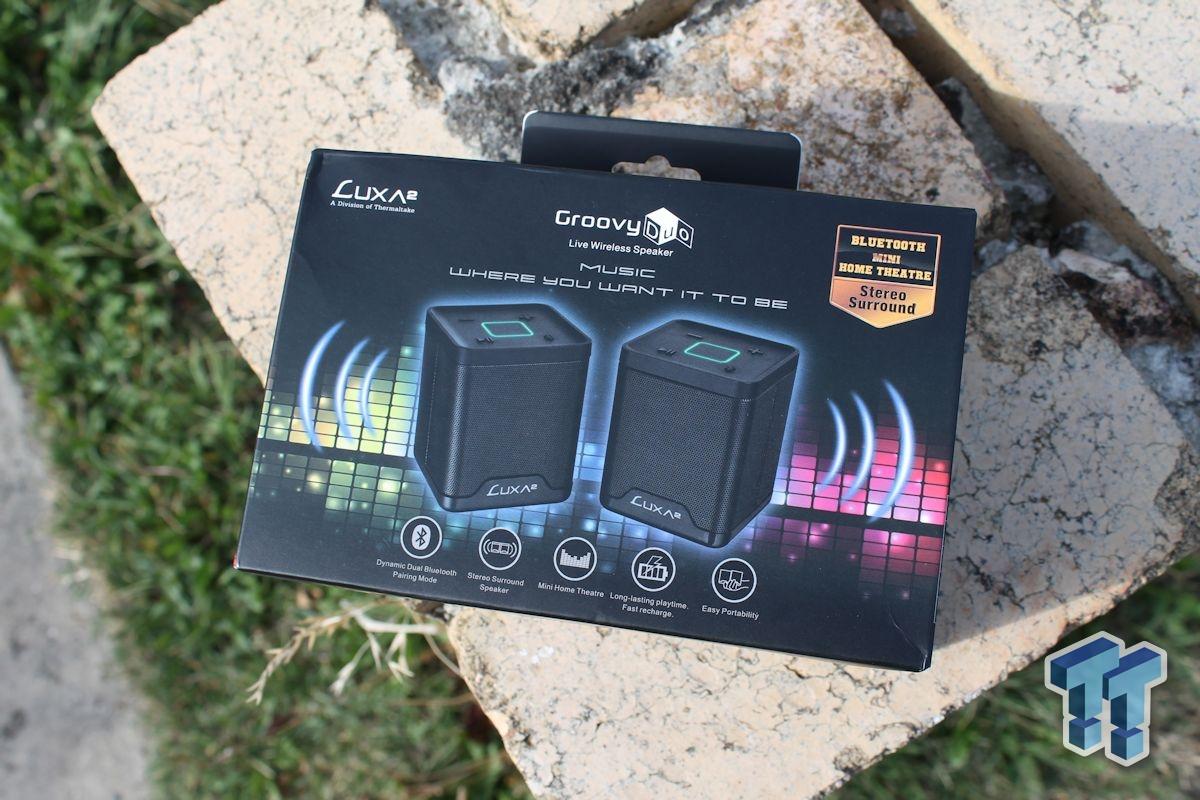 Various results have also come in with different phones, expect an iPhone 4s to struggle whereas my Samsung Galaxy S4 will provide Bluetooth signal just fine at larger distances. There was also one other major Bluetooth disconnection issue when you've reached the maximum range - upon returning to the speaker, sometimes your Bluetooth won't properly reconnect, unless you restart the connection process.
The buttons located on the product are sturdy and provide great feedback, expect no issues there whatsoever. The connection process is also fairly easy given you have the manual on hand - unfortunately it's quite hard to explain and write in my own words as it requires a few different steps, but you'll be pleasantly surprised once you've opened the manual and had a read. On the flip side, you'll become extremely frustrated if you're trying to operate it without any instructions whatsoever.
The 'Stereo surround' experience
Once again, I'll be comparing the quality to the Braven Mira as previously reviewed. The sound output is great on these little units and sitting on my desk at 100% sound through my Samsung Galaxy S4 and Spotify will make your ears ring after a while. The sound will not unfortunately carry outside if there's a breeze picking up, but this product isn't water-resistant or rated as dust proof, so I wouldn't suggest taking out outdoors either way.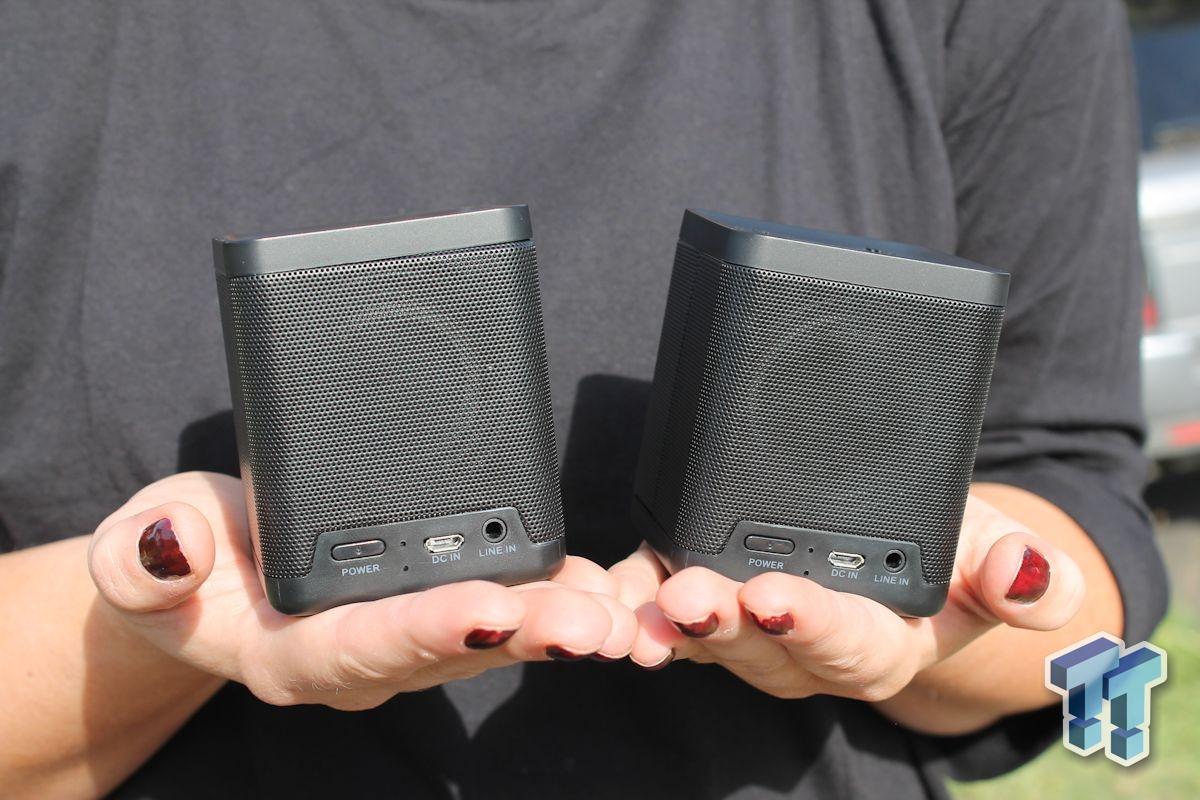 When listening in to Duke Dumont's 'Wont Look Back' reports very similar results to the Braven Mira, however, the mid's and highs are a little more complete and the largest drawback being a distinct lack of bass drop and 'rumble' - likely due to the small structure and speaker size.
Moving onto the heavy metal side of things, 'The End of Heartache' by Killswitch Engage will provide you a better experience, alongside most likely waking up your neighborhood in the process, if you decide to crank it up to 100%.
Further Analysis
Most of your general music is going to sound perfectly 'fine', but for me personally, I wouldn't replace my Logitech X-530 5.1 speakers in a home environment, but for travel and short-stays, the Groovy Duo will do just fine.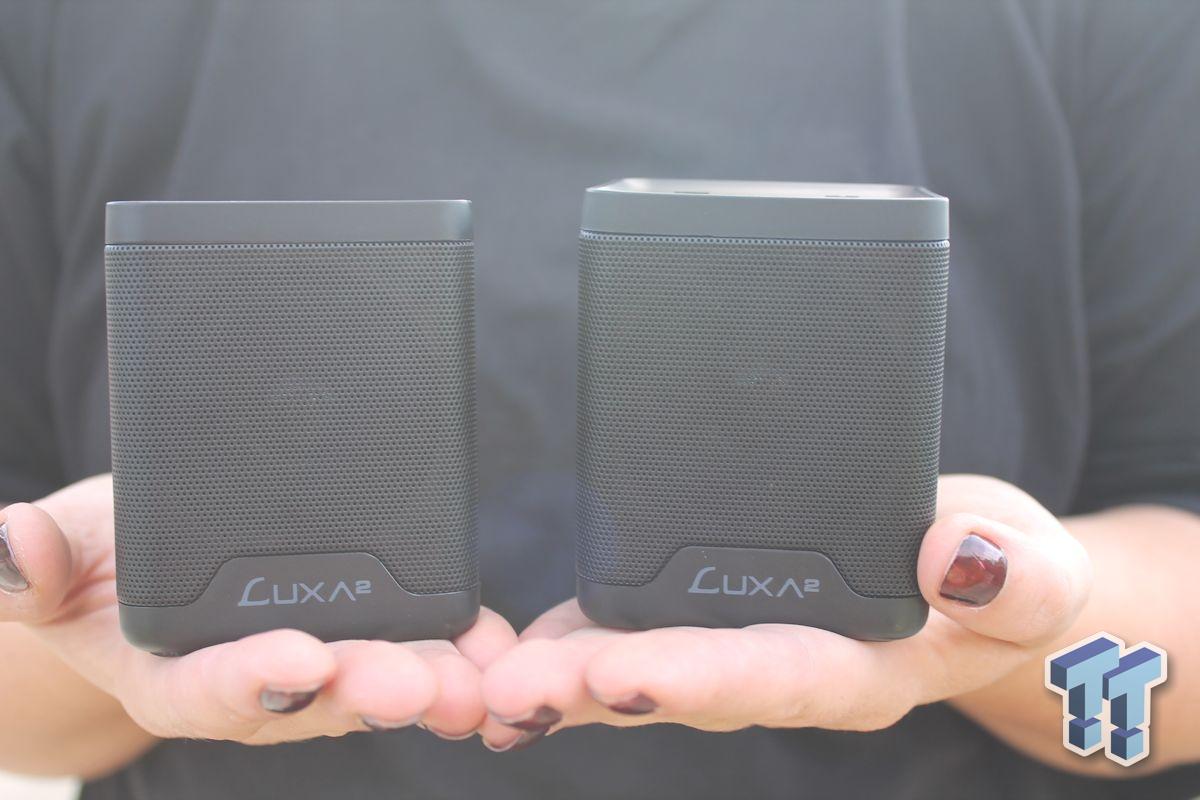 Once again, full volume music playback sees no distortion or vibration of the speaker frame, meaning LUXA2 has taken some time and put in effort to designing a solid product made of good materials.
What's Hot, What's Not & Final Thoughts
What's Hot
Sturdy: The speaker has some weight and a fairly good finish, expect a few drops to not discourage them whatsoever.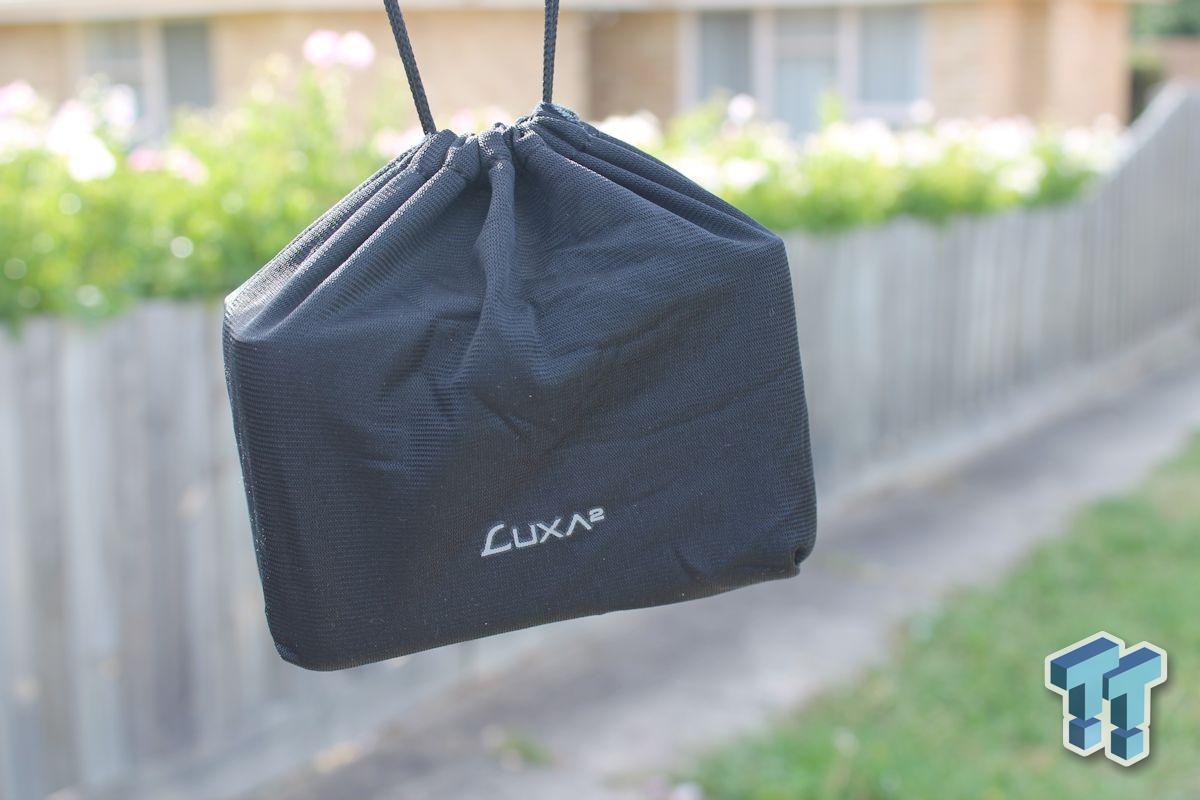 Sound output: If you're going to put these on your desk right in front of yourself, I suggest staying away from 100% - unless you're looking for a nightclub ear-ringer effect.
Sound quality even when at full speed ahead: Whether at 20% or 100%, you'll get the same quality of sound pumping out.
What's Not
Lack of punch: As stated previously, this is likely due to the small frame and speaker size as there's just a big disappointing wave that washes over you when the bass drops, as it's simply just not there.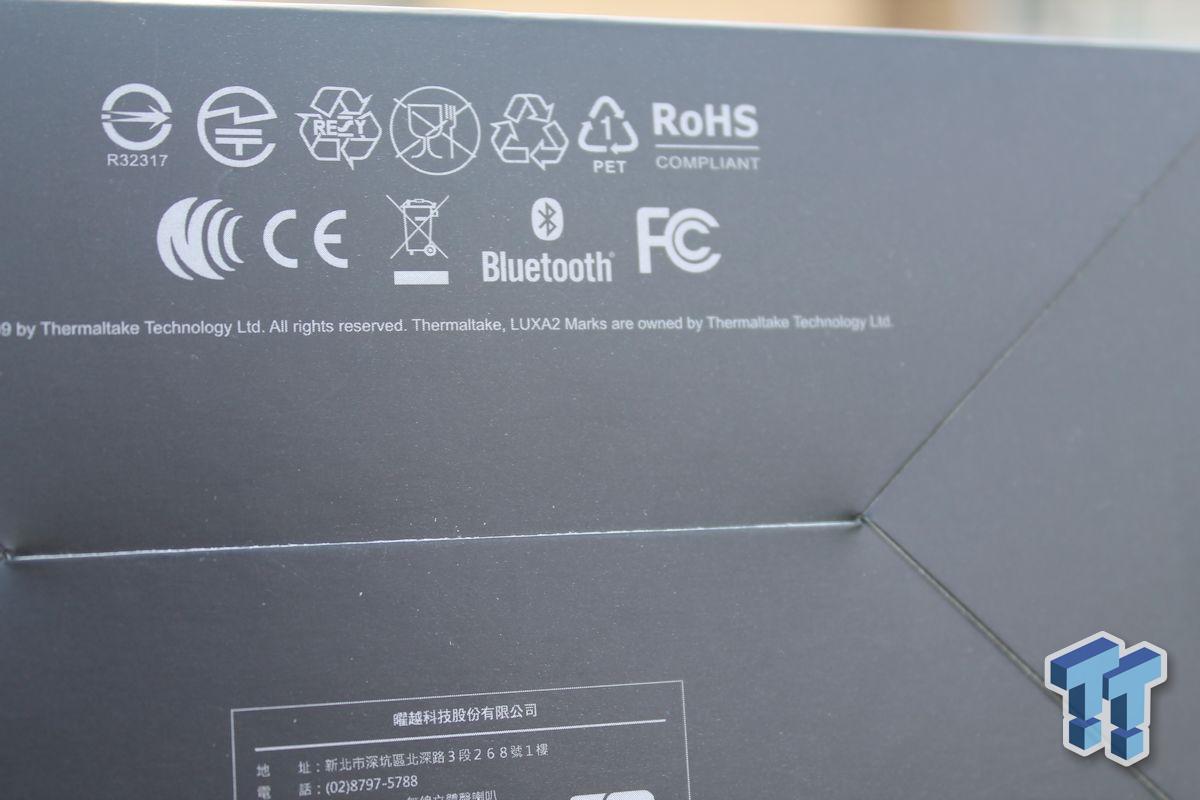 Lack of clarity: An issue that plagues every speaker, if you're an audiophile fan of classical music, you really need some headphones instead.
The Price: For $79.99, you'd likely be better off going for a Braven Mira singular speaker and buying an external battery pack to keep it pumping tunes for a long time.
Final Thoughts
These speakers feel sturdy, they're loud and provide adequate sound for most users looking at a travel companion. They're marketed as a perfect at-home option, but honestly, I'd steer clear as there are plenty of home-speaker options provided by companies like Logitech that will do a better job - but if you're looking for wireless, this might just be the product for you.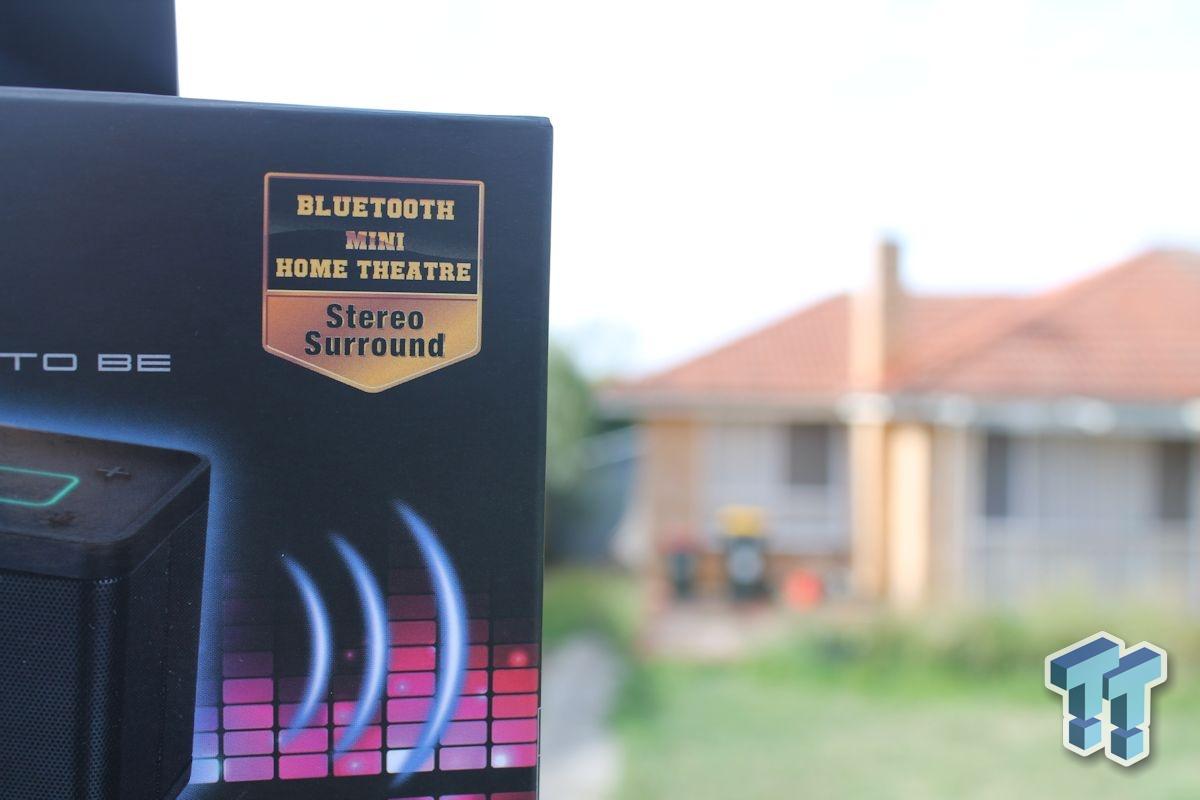 For those on the road or running a house party, the ability to split up the speakers and pump out a good volume of music means that this speaker certainly provides a purpose. We'd be looking at a real winner here if only it was $15 or so cheaper. We've come to accept that paired speakers means a $20-$40 added price when compared to a singular unit, but I don't think it should be be that way.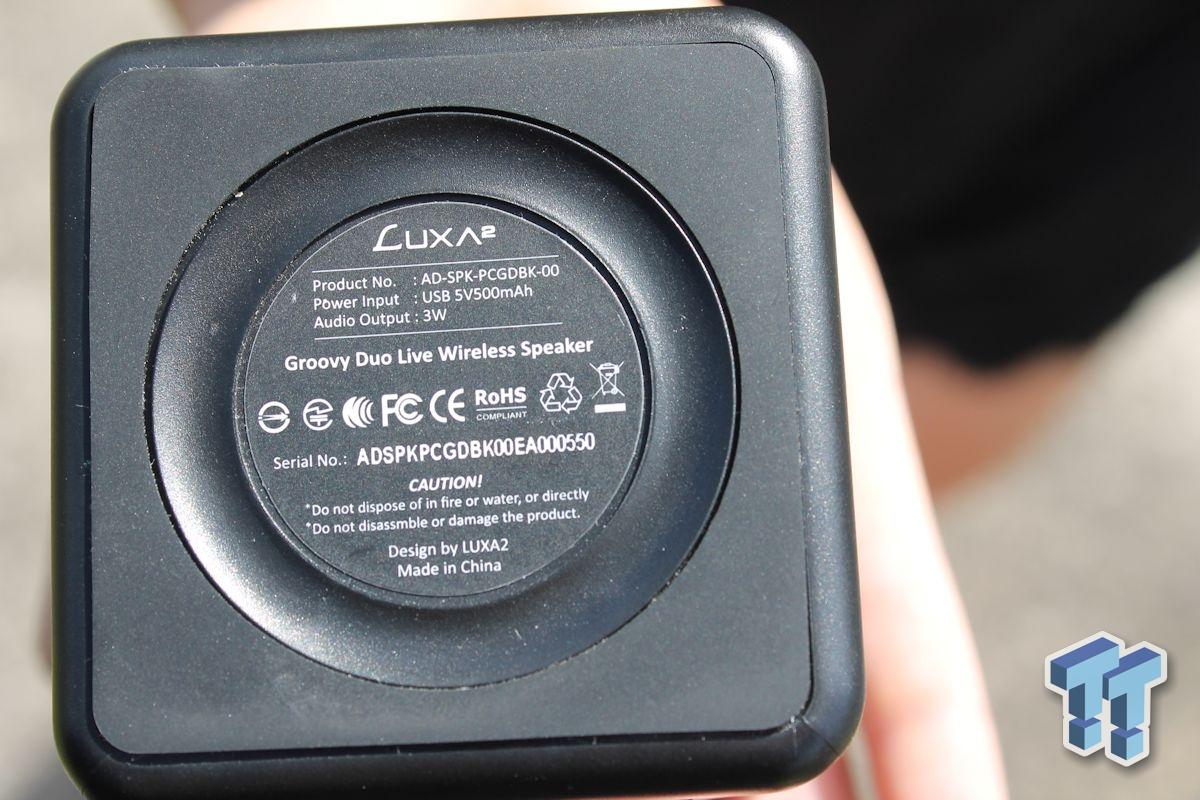 PRICING: You can find the LUXA2 AD-SPK-PCGDBK-00 Groovy Duo Bluetooth Speakers for sale below. The prices listed are valid at the time of writing but can change at any time. Click the link to see the very latest pricing for the best deal.
United States: The LUXA2 AD-SPK-PCGDBK-00 Groovy Duo Bluetooth Speakers retails for $79.99 at Amazon.
Canada: The LUXA2 AD-SPK-PCGDBK-00 Groovy Duo Bluetooth Speakers retails for CDN$99.99 at Amazon Canada.
| | |
| --- | --- |
| Performance (audio quality) | 80% |
| Quality including Design and Build | 90% |
| General Features | 95% |
| Bundle and Packaging | 90% |
| Value for Money | 60% |
The Bottom Line: LUXA2's Groovy Duo is sturdy, portable, reliable and loud, however, the $79.99 price tag lets it down overall in my opinion.
PRICING: You can find products similar to this one for sale below.

United States: Find other tech and computer products like this over at Amazon.com

United Kingdom: Find other tech and computer products like this over at Amazon.co.uk

Australia: Find other tech and computer products like this over at Amazon.com.au

Canada: Find other tech and computer products like this over at Amazon.ca

Deutschland: Finde andere Technik- und Computerprodukte wie dieses auf Amazon.de