MSI Clutch GM31 Lightweight Wireless Gaming Mouse Review
MSI's Clutch GM31 Lightweight Wireless Mouse is affordable and comes with a charging dock, though the sensor and software support is a little lacking.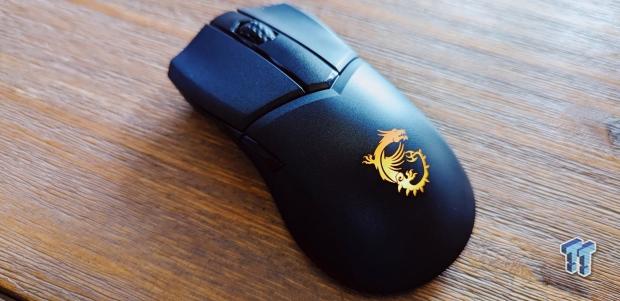 VIEW GALLERY - 17

Published
Manufacturer: MSI (GM31W)
7 minute read time
TweakTown's Rating: 80%
The Bottom Line
The MSI Clutch GM31 Lightweight Wireless is an affordable gaming mouse that delivers great battery life and decent performance. The sensor might not be high-end, but features like the charging dock and rubberized grips make it a worthwhile choice to consider.
Pros
+

Long-lasting battery

+

Charging dock

+

Lightweight and robust build

+

Comfortable side grips

+

Affordable
Cons
-

The sensor isn't quite high-end

-

Software customization is minimal

-

The thin shape might not suit some
Should you buy it?
Avoid
Consider
Shortlist
Buy
Introduction & Specification Details and Close-up
Certain brands conjure up certain products, things that they might be known for. That's not to say that diversification is unwarranted, and brands should stay in their PCIe express lanes, but when you think about MSI, you're probably thinking about motherboards, GPUs, and gaming laptops.
To borrow another well-worn line, you could say those three things are the company's digital bread and butter. MSI or any other similar brand expanding into peripherals or dedicated displays (MSI does put together some impressive screens) isn't all that strange when you factor in that the PC or laptop is pretty much this modular thing where you can pick and choose what parts to use.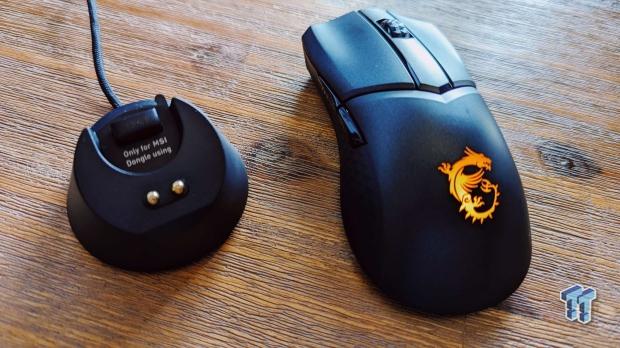 You could, for example, rock a Logitech headset, ASUS motherboard, MSI GPU, and Corsair keyboard, and you'd be well within the realm of normalcy to do so. Of course, there's something to be said about sticking to one or two brands - just to keep the amount of additional customization software installed on your PC to a minimum.
And with the peripheral market as saturated as it is with brands offering seemingly comparable products, is there a reason to opt for an MSI gaming mouse if you're not already using one of their motherboards or GPUs? And really, the answer to that question would sum up the worth of the new MSI Clutch GM31 Lightweight Wireless Mouse.
A wireless lightweight gaming mouse with a reasonable price point, USD 69.99, and a lightweight build and ergonomic design. It hits the sort of price point that would make it a good choice for those that play competitive shooters, especially if it delivers when it comes to performance, physical design, and underlying hardware. Let's find out.
Specifications & Close Up
Product Type: Gaming Mouse
Interface: Wireless (2.4GHz), Wired (USB)
Sensor: PixArt PAW-3311 Optical Sensor
DPI: 12000
Polling Rate: 1000Hz
Switch: OMRON, rated for 60 million clicks
Buttons: 6
Lighting: RGB Logo
Dimensions: 120 x 64 x 37 mm
Weight: 73 grams (w/out cable and dongle)
Battery Life: Up to 110 hours
In the Box: MSI Clutch GM31 Lightweight Wireless Mouse, USB Dongle, USB Cable (MSI FriXionFree Type-C), Guide/Warranty Booklet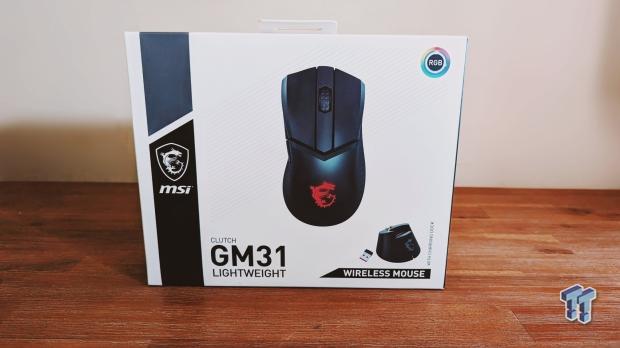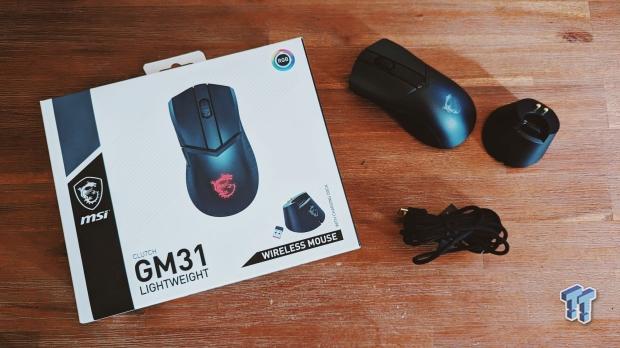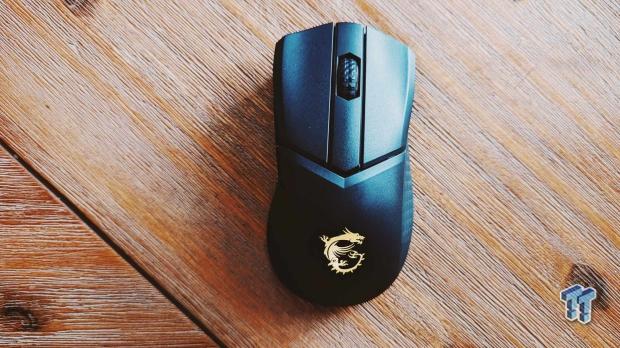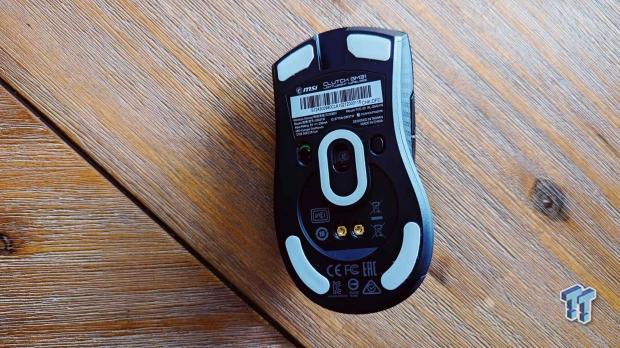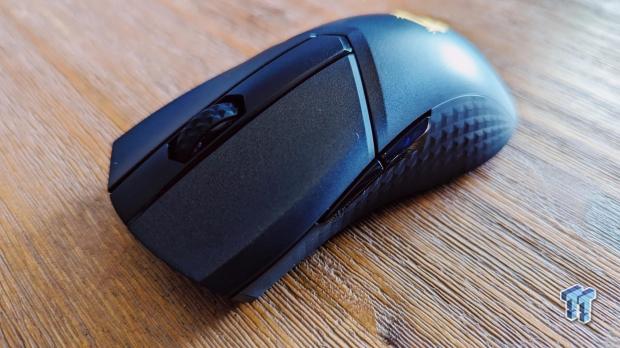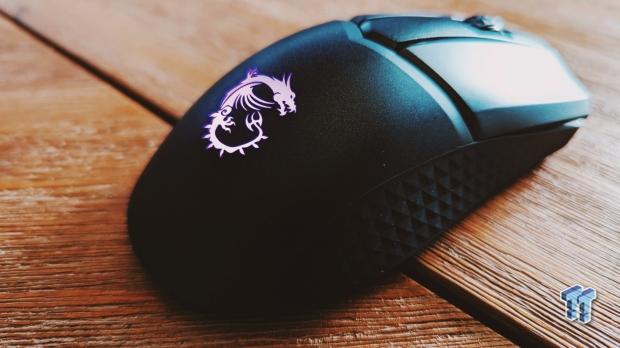 Kosta's Test System Specifications
Motherboard: MSI MPG X670E Carbon Wi-Fi
CPU: AMD Ryzen 9 7900X
GPU: NVIDIA GeForce RTX 4090 Founders Edition
Cooler: Corsair iCUE H100i RGB PRO XT Liquid CPU Cooler
RAM: 64GB (4x32GB) Corsair DOMINATOR PLATINUM RGB DDR5 DRAM 5200MHz
SSD: Kingston FURY Renegade PCIe 4.0 NVMe M.2 SSD 2TB
Power Supply: Thermaltake Toughpower GF1 850W
Case: Thermaltake Core P3 Tempered Glass Snow
OS: Microsoft Windows 11 Pro 64-bit
Design, Sensor, & Software
Design
The MSI Clutch GM31 comes in two variants, with this review covering the Lightweight Wireless Mouse revision. It comes with a wireless docking station for charging and all the benefits that come from not having to deal with wires. Going wireless means this is noticeably heavier than the wired variant, though, at 73 grams, it still falls into the lightweight category.
The good news is that MSI has managed to keep the overall weight down without having to resort to a honeycomb build or getting rid of things like comfy rubberized side grips. Or the RGB-lit MSI logo that adds to the MSI Clutch GM31 Lightweight Wireless visual identity.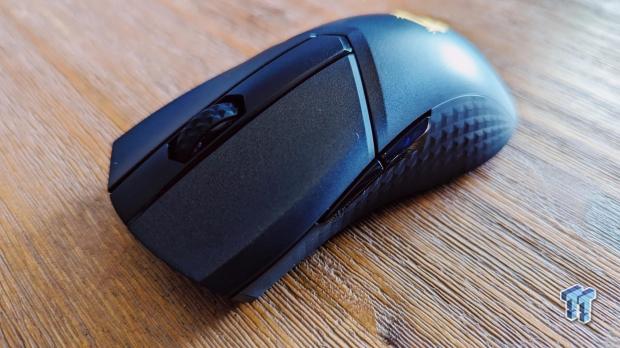 The immediate out-of-the-box impression you get, though, comes from the shape, which is thin and comparable to the Razer Viper. To the point where it might just be a gaming mouse for those that prefer the claw-grip versus the palm - though it can be held and used in both styles with relative ease. The rubberized grips, which feature a very cool Deus Ex-inspired look, blend seamlessly into the body and are comfortable to boot. The overall build quality here is impressive, with no obvious flaws or seams and the buttons themselves are responsive, bouncy, and free from wobble.
The scroll wheel is rubber in a similar style to the side grips, offering a fast and smooth scroll. If you're a fan of a slower and more tactile scroll - say, for smaller precise movement or swapping between two weapons in an FPS - then the MSI Clutch GM31 might be a little too smooth. Overall, the physical build quality is good, the 60-million-click-rated Omron switches deliver a bouncy feel, and the underside feet offer enough coverage for a smooth glide on all mouse-friendly surfaces.
Sensor
Inside the MSI Clutch GM31 Lightweight Wireless Mouse, you'll find the PixArt PAW-3311 Optical Sensor rated at 12000 maximum DPI with a speed of 300 IPS. It's not the most recent or high-end sensor available, and the 300 IPS rating does mean that tracking will be less precise than some higher-end gaming mice - but for the USD 70 price, you're looking at a lightweight gaming mouse sensor that certainly offers up a level of performance that you'd consider responsive and good.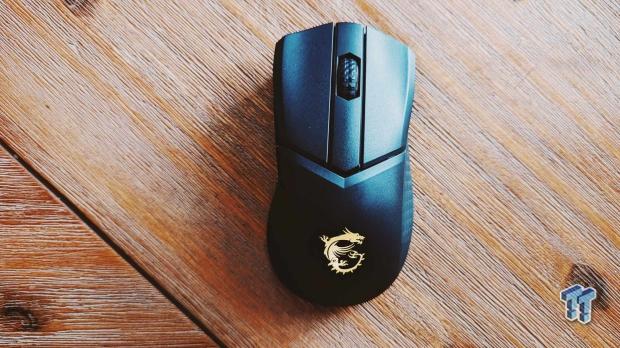 One drawback of the sensor or MSI's software support for the MSI Clutch GM31 Lightweight Wireless Mouse is the fact that you can't adjust the lift cutoff, which might be an issue for some. It's hard to say exactly what the setting is by default, but the cutoff does feel higher than most gaming mice we've tested.
Software
Like all MSI hardware, the MSI Clutch GM31 Lightweight Wireless Mouse makes use of the MSI Center Windows 10/11 app for all customization, and what's on offer is basic. You can change button assignments for five buttons, adjust DPI settings and polling rate, and toggle angle snapping on or off. RGB customization is handled via MSI's Mystic Light system, which is great for synchronizing the light between all the various PC components in your build - but overall, the customization side is a little lacking. This is a little disappointing when your factor in that MSI is the company behind the excellent Afterburner software for GPU tweaking.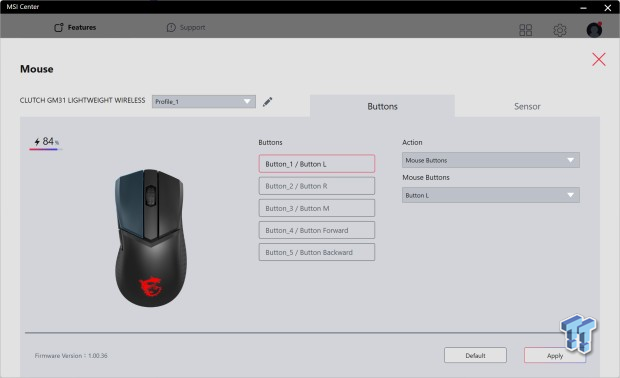 Of course, the design of the MSI Clutch GM31 is straightforward in that there aren't a lot of buttons, and on the plus side, you do get the option to save various profiles. Ultimately though, the look and feel of MSI Center is bland when it comes to peripheral support, so it'd be nice to see MSI take the time to improve the UI in the future.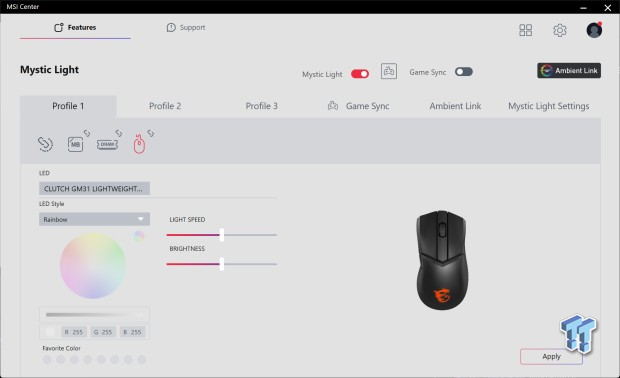 The most common thing when it comes to mouse customization is changing and customizing DPI settings and levels to suit your preferences, and here you've got an unintuitive drop-down box and no clear look at the overall steps. It's indicative of the entire MSI Center experience when it comes to the MSI Clutch GM3.
This extends to the power side, where you get two separate bars showing how much battery is left and a toggle to switch the lighting into a power-save mode without any control over idle times or other battery-specific settings found in competing products. Though with its 110-hour battery life, you probably won't feel the urge to dig into the battery settings of the MSI Clutch GM31.
Gaming Performance and Productivity
Gaming Performance
With its lightweight build, slim shape, and comfortable rubberized grips, the MSI Clutch GM31 Lightweight Wireless Mouse is comfortable and the sort of mouse that's great for fast-paced competitive gaming. Testing with Call of Duty Warzone, DOOM Eternal, and Warhammer 40,000: Darktide, the results were smooth and impressive. The PixArt PAW-3311 Optical Sensor is accurate and responsive, though it's worth noting that we're talking about casual sessions that are a far cry from esports level of skill.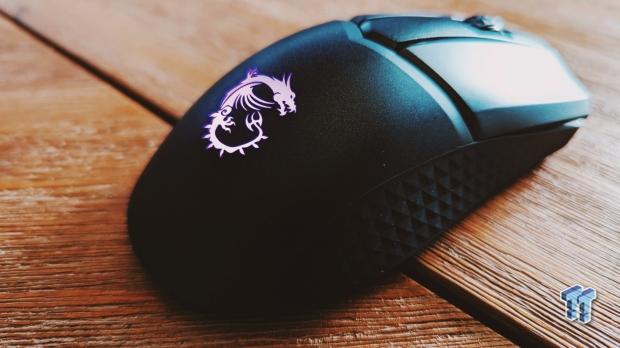 The best part about the MSI Clutch GM31 Lightweight Wireless Mouse is that it's lightweight and features low-latency wireless, and the docking station makes it great for hanging it up at the end of the day or evening playing CoD. Much like someone might take off their jacket and place it on a coat rack, the connection point is magnetic, so placing the mouse on the charging dock is kind of fun. There's also the option to play and charge, with the cable provided by MSI being flexible and of decent quality to not impede performance.
Productivity
There used to be a general rule when it came to a gaming mouse and its productivity chops, if it was good enough for gaming, then it was probably good enough for productivity. For the most part, this sentiment still applies, as things like switches and sensors and finish and ergonomics all tend to be key factors when designing a gaming mouse. Productivity mice, on the other hand, tend to be more mass-produced and, well, functional. This makes the MSI Clutch GM31 Lightweight Wireless Mouse a decent productivity mouse.
It's wireless, the battery life is impressive at 110 hours, and the slim, lightweight design hits a nice comfort sweet spot thanks to the rubberized grips. And as a nice little bonus, the wireless dongle can be unplugged from the charging dock and stored on the mouse for it to be taken on the go with a laptop.
Final Thoughts
As a wireless gaming mouse, the MSI Clutch GM31 Lightweight Wireless sits on the more affordable side of the price range thanks to its USD 70 price, and for that alone, it's worth considering.
When you factor in things like the charging dock and robust and comfortable build, it certainly becomes an even better option for those looking for an affordable wireless gaming mouse that will go the distance. From the switches to the shell and even the lighting, MSI delivers when it comes to the MSI Clutch GM31's physical design and features.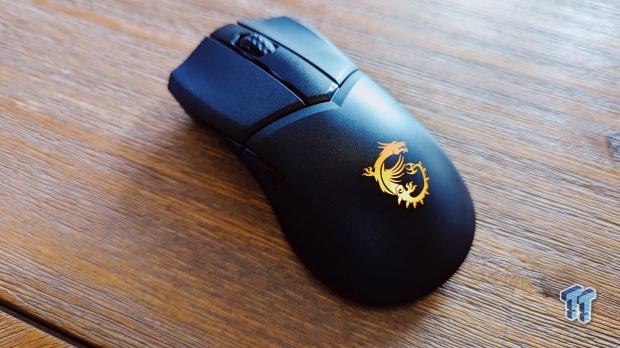 That said, the sensor is not the most powerful on the market, or even up there with what you'd consider a high-end gaming mouse, but you do get solid performance with low latency. The thin shape might not be for everyone, and MSI still has a lot to prove on the software/customization side for a gaming mouse, but the design is simple enough that you don't need to do anything other than plug and play.
| | |
| --- | --- |
| Performance | 70% |
| Quality | 85% |
| Features | 75% |
| Value | 88% |
| Overall | 80% |
The Bottom Line
The MSI Clutch GM31 Lightweight Wireless is an affordable gaming mouse that delivers great battery life and decent performance. The sensor might not be high-end, but features like the charging dock and rubberized grips make it a worthwhile choice to consider.
We openly invite the companies who provide us with review samples / who are mentioned or discussed to express their opinion. If any company representative wishes to respond, we will publish the response here. Please contact us if you wish to respond.