CORSAIR is expanding its keyboard line-up with a new special edition version of the K70 CORE - with the new CORSAIR K70 CORE SE giving the keyboard a style makeover thanks to the excellent use of white, silver, and yellow flourishes. The combination gives the overall look of the mechanical keyboard a retro meets modern feel that, for me, easily trumps the standard all-black edition.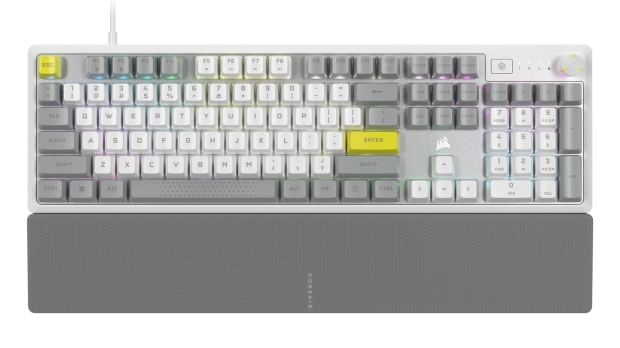 Hardware-wise, it's no slouch, with pre-lubricated CORSAIR MLX Red linear mechanical switches for smooth performance over the 70 million keystroke lifespan. Throw in two layers of sound-dampening foam, and the CORSAIR K70 CORE SE aims to deliver on acoustics, type-feel and looks.
A nice 'green' touch comes from the keyboard's bottom case, constructed with 85% post-consumer recycled materials, making it the most eco-friendly gaming keyboard CORSAIR has ever produced.
The top plate is made from durable aluminum, with the keycaps being PBT 'dye-sublimated.' Compared to the K70 MAX, you miss out on dedicated media keys, but the CORSAIR K70 CORE SE does have a multi-function dial that can be set to adjust volume, lighting, on-screen zoom, and more.
Finally, like with all CORSAIR products, it's fully compatible with CORSAIR iCUE software for per-key customization, access to more in-depth lighting controls, and saving up to five onboard profiles.
Here are a few more eye-candy shots of the new CORSAIR K70 CORE SE.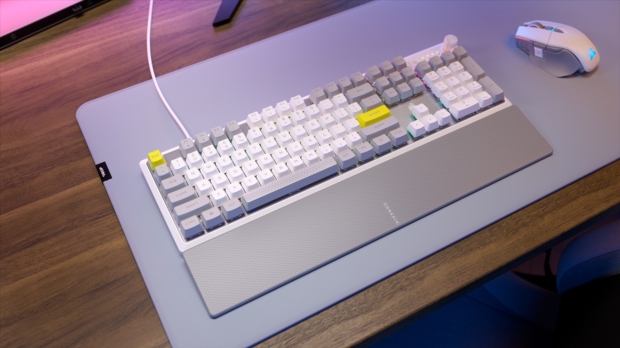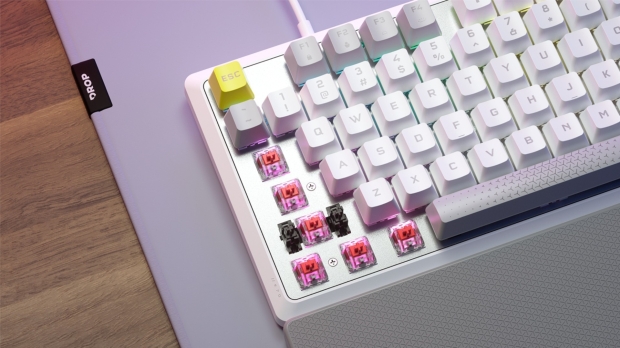 In addition to the new stylish CORSAIR K70 CORE SE, the company has also introduced a trio of limited-edition keycaps and large MM350 PRO Extended XL 930mm x 400mm mouse pad bundles - Cherry Blossom, Steel Azure, and Steel Crimson.