ASUS has a super limited edition ROG Maximus Z790 Hero EVA-02 Edition, which is inspired by the popular anime series "Evangelion,"... but the company has misprinted the word, spelling it "Evangenlion"... oops, big oops.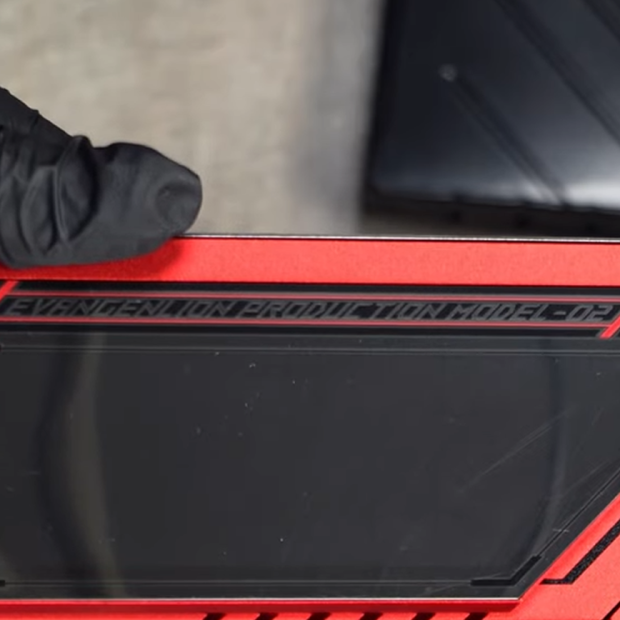 ASUS recently launched the new motherboard alongside a family of EVA-02 series PC components, with the $700+ motherboard out in the wild and consumers finding the typo sitting on their motherboard forever. The other ASUS products in the EVA-02 series of PC components include the Evangelion motherboard, graphics card, power supplies, and even a wicked-styled case.
The typo on the board is to the left of the display on the motherboard and to the left of the CPU socket. It will be covered up once the motherboard is installed into the case and the rear fan is installed... but that's not good enough. How many people did this motherboard go through before it was manufactured and shipped to consumers? 10? 15? 30 people? Sheesh.
Unfortunately, it's on a bunch of motherboards that have shipped to consumers, as well as official promotional material from ASUS. The company doesn't misspell "Evangelion" the entire time, as there's only one time it spells it incorrectly -- physically, on the motherboard itself -- as "Evangenlion" with the "n" there incorrectly.
If you've spent the $2300 to $3000 premium for the high-end ASUS ROG Strix GeForce RTX 4090 EVA-02 graphics card, don't fret: you have "Evangelion" spelled correctly on the card. However, if you've just outfitted your gaming PC with the EVA-02 motherboard and graphics card, I guess you've got a super-limited edition board with a mistake printed on it. Keep it for the future.