AMD has released AMD Software: Adrenalin Edition 23.11.1, which adds launch support for Call of Duty: Modern Warfare 3, Like a Dragon Gaiden: The Man Who Erased His Name, The Invincible, and JX3 Ultimate.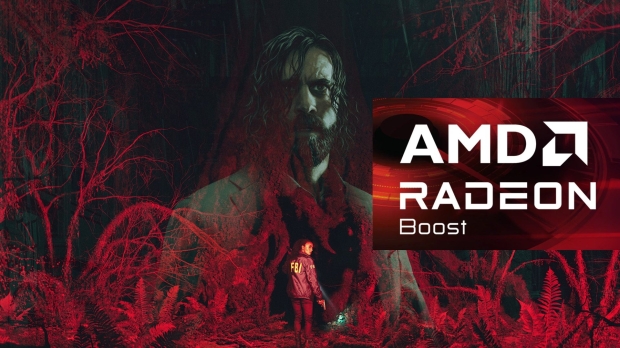 The new driver also adds Radeon Boost support to Alan Wake 2, which is AMD's performance-boosting technology that dynamically adjusts the resolution based on how much action is currently on screen or when there's a lot of fast movement. Remedy's Alan Wake 2 is a deliciously slow-paced game, so we're not sure exactly how it'll work there - but it's a nice get nonetheless.
There's other good news is that several issues are getting fixed - including Counter Strike 2 performance on some Radeon GPUs and flickering when playing Total War: Pharaoh and Alan Wake 2. Plus, some very welcome AI and Machine Learning improvements. However, there's no word on when Anti-Lag+ will be reinstated. Or, a timeline for when Fluid Motion Frames is leaving beta.
This makes the current driver-based AMD Fluid Motion Frames preview driver (i.e., frame generation you can enable on most games on all RDNA 2 and RDNA 3 GPUs) outdated - unless that will be updated soon.
The Release Notes for AMD Software: Adrenalin Edition 23.11.1 also fails to address the fact that AMD's latency reduction technology Anti-Lag+ has been disabled due to how it affects game code and has been causing players in competitive titles like Counter-Strike 2 to get banned.
AMD Software: Adrenalin Edition 23.10.2 disabled Anti-Lag+ on October 18, with AMD noting that it "will provide more information when available." Anti-Lag+ being absent from the Known Issues section of the latest driver Release Notes is a little concerning - it's a key part of FSR 3 tech for Radeon RX 7000 Series owners.
For the full AMD Software: Adrenalin Edition 23.11.1 Release Notes, head here.