A group of researchers have discovered a rare isotope that suggests that Earth's inner core may be leaking lava onto the surface.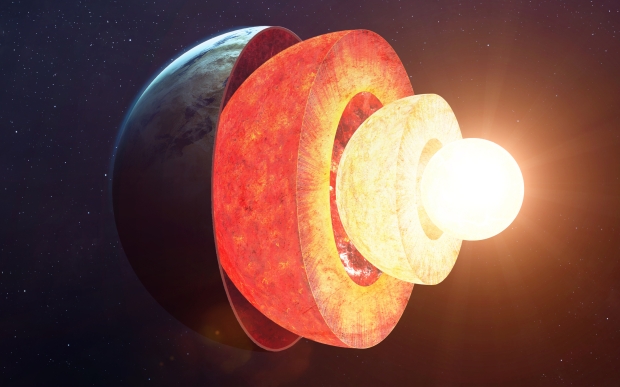 The claims come from a newly published study in the scientific journal Nature, which details the discovery of helium-3, helium-4, and a third isotope from ancient lava flows in Baffin Island, the largest island in Canada and fifth largest in the world. The team suggests Earth's inner core is leaking after they discovered the element helium-3, an extremely rare element that is typically traced back to the beginning of the universe or the Big Bang.
Researchers believe some helium-3 is trapped within Earth's inner core during the planet's early stages of formation. It should be noted that researchers have known for quite some time that samples from Baffin Island contained helium-3, but more recent research corrected the estimation on just how much, while also further suggesting that lava flows containing this element are coming all the way from the planet's inner core.
It should be noted that the source of the helium-3 isn't wholly agreed upon, and there is much that remains mysterious about the detection of such a rare isotope.