With the launch of the new Intel Core 14th Gen desktop processors, Intel's 'Raptor Lake Refresh' is paving the way for improved and simplified overclocking. This is not only for a wider audience to get the most out of each CPU Core (the 14900K offers up an out-of-the-box 6 GHz boost), but it extends to the DDR5 memory support.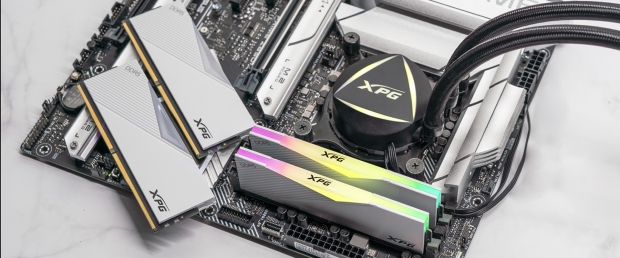 The flagship Intel Core i9 14900K is one of the fastest processors in the world for gaming, productivity, and multitasking, and with a new range of motherboards hitting the scene for the new 14th Gen, memory and storage speeds will continue to rise.
Hardware support for the new gen is strong (a lot of that comes with it being a refresh of the 13th-gen architecture), with ADATA and XPG noting that its full range of memory and SSD storage solutions are ready for the new generation of Intel CPUs. The company conducted compatibility testing with Intel and motherboard brands prior to the 14th Gen launch to ensure there were no issues.
Some of the results include pushing the XPG LANCER DDR5 memory modules to 9,900 MT/s via Intels' XMP overclocking and taking the ADATA LEGEND 970 PCIe 5.0 SSD to 10,000 MB/s sequential read and write speeds.
XPG LANCER DDR5, ADATA's flagship PC gaming memory module, is set to launch with clock speed options of 7600 MT/s, 8000 MT/s, and 8400 MT/s this quarter - to take advantage of the new Intel Core 14th Gen desktop processors. When it comes to the launch of a new CPU generation, it's always nice to see the flow-on effect on other components, which, in the case of CPUs like the Intel Core i7 14700K and Core i9 14900K - means faster memory and faster storage from the world's leading brands.